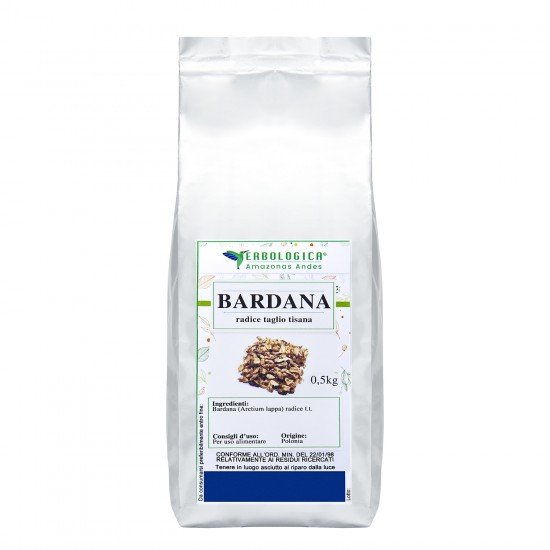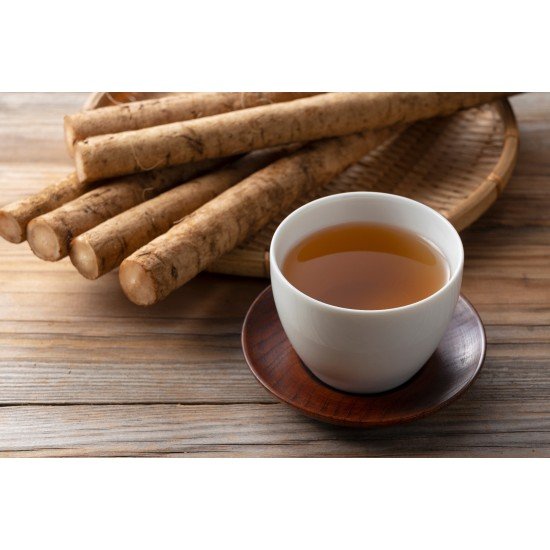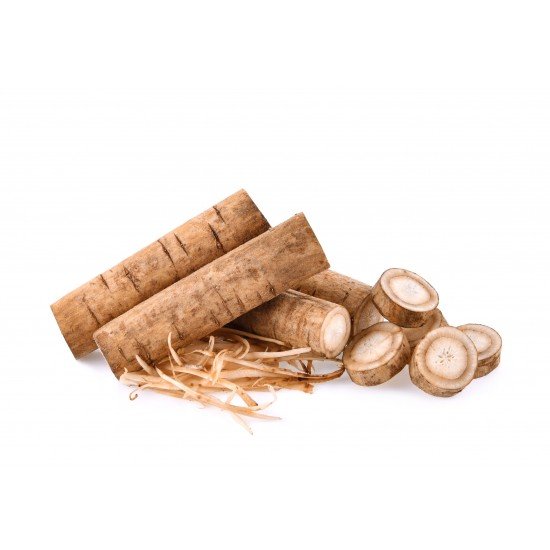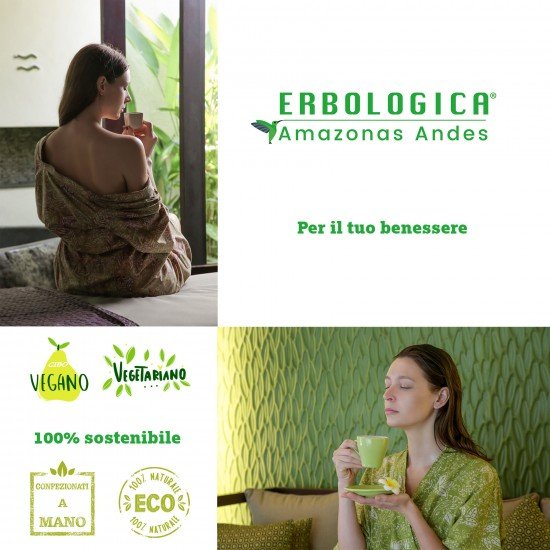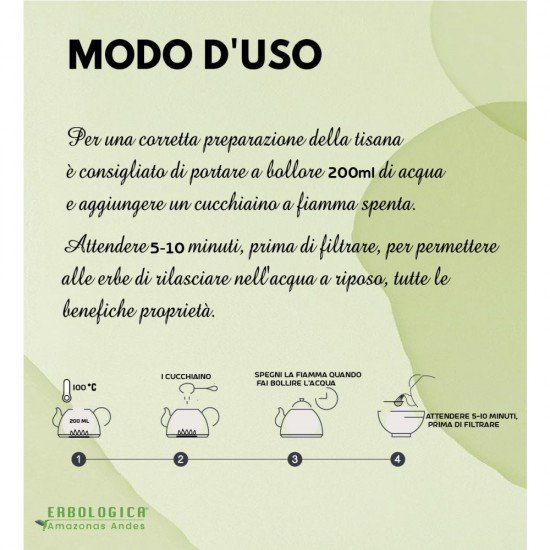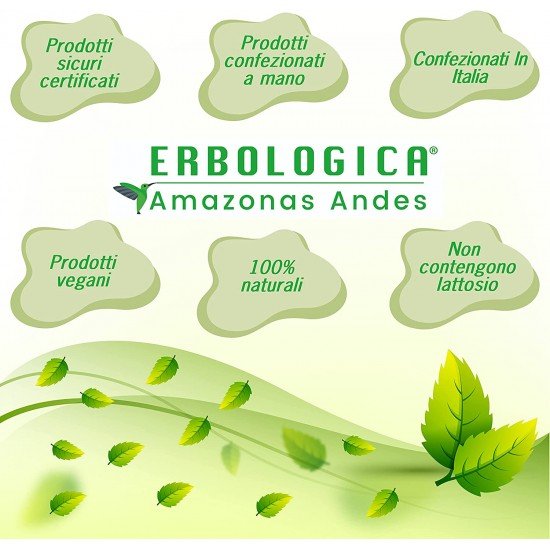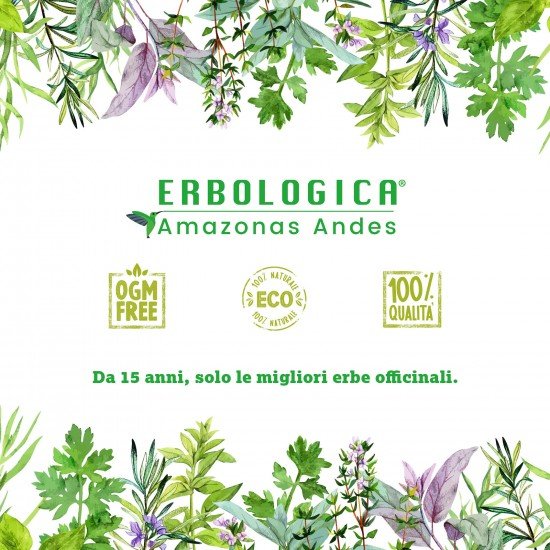 Burdock herbal tea 500 grams
Burdock herbal tea
Do you know what the liver functions and why, when we are fatigued or overindulge in drinking and eating, it hurts? The aches and pains that are generated in this gland are particularly acute and painful.

Very often, to be able to calm these problems, you have to take doses of drugs that "eliminate" one problem and cause another, but why suffer? Burdock herbal tea is often associated with homeopathic medicine, even if it is not actually, because it offers a "sedation" of pain and, at the same time, also a good cure.

In fact, the herbal tea burdock is a drink that is particularly tasty, but which offers a "sedation" of liver pains and a cure that has no side effects. Particularly useful for purifying purposes, it frees the liver from toxins and irritating elements.

Also useful for people who are diabetic or dyslipidemic. A completely natural cure!

Burdock herbal tea for sale

The herbal tea burdock for sale in herbal medicine is undoubtedly the one that offers the most safety in terms of quality and freshness. In fact, the fresher the product, the more active ingredients it has.

However, the burdock herbal tea for sale in pharmacies or even at particularly well-stocked supermarkets, but it is always necessary to evaluate what is the state of conservation and maybe even what are the preservatives inside. Since these are completely commercial products, it does not offer all the optimal characteristics.

One of the safe purchases is that of burdock herbal tea for sale on the internet. The e-commerce sites are controlled by competent bodies, for the protection of the customer, and offer the possibility of having exactly what you

necessary. Noting, in the information sheets, the cultivation, the harvest time is even the quality of the product sold.

Burdock property

In the burdock purifying, detoxifying and even anti-bacterial properties, we find active ingredients that are composed of polyunsaturated elements, arthritic acids, polyphenols, mucilage and inulin, all elements that are already present in the human body, but which are not found in continuous doses or in any case useful for dealing with the "fat" that we find in today's low-calorie foods.

In fact, the specific properties of the burdock for the treatment of ailments affecting the liver, kidneys and intestines, but also in diseases that are diabetic, cholesterol problems and even damage to the heart, receive toning effects precisely from the burdock properties .

Do you want a cure for alcoholism problems? Maybe also for liver cirrhosis problems? Here then is the "plant" suitable for you, known since ancient times and with miraculous properties, we are talking about the burdock diuretic properties.

Are you following a diet? Why "starve", thanks to a good burdock tea you can lose up to 5 kilos a month, losing "saturated" fat which is the most harmful to the body and which retains liquids.

Burdock in herbal medicine

The burdock in herbal medicine is the one we recommend because it has a large amount of active ingredients and mineral salts inside.

In fact, according to the laws protecting customers, herbalists are required to guarantee an excellent freshness of its products which must be completely natural and of good quality.

The burdock in herbal medicine is available both in already "formed" mixtures or in loose herbs. However, we always recommend a purchase on the internet to have very convenient prices, lower than those we find in physical stores, but with the guarantee that it is a burdock product in herbal medicine, that is, of the same quality.

The information can always be viewed on the technical and identification sheets concerning the products that interest us.

Burdock root 500 grams

Properties: it is purifying, diuretic, antirheumatic.
Treats skin diseases and diabetes.
Preparation: decoction: a teaspoon in 200 ml of boiling water, let stand 5 minutes,
drink 2-3 cups a day on an empty stomach.
The decoction given to children with measles, in the measure of a teaspoon every two hours,
favors the release of these ailments.
External use: With the concentrated decoction, 70 grams per liter, applications are made on the scalp,
twice a day, to prevent hair loss and seborrhea.
The decoction can be used in washes for the treatment of psoriasis, acne, boils, skin rashes.
How to prepare Burdock Vermouth:
it is prepared by boiling 100 grams of burdock root in half a liter of water until it is reduced
at the half'. Cooled it is poured into a liter of Vermouth and left to rest for at least 4-5 days.
3 shots a day are a good cure for skin ailments.
Contents: burdock root in cubes 500 grams
Brand: Herbological
Purchase this product first or wait for order to complete in order to give review
Total Reviews (0)
click here write review to add review for this product.