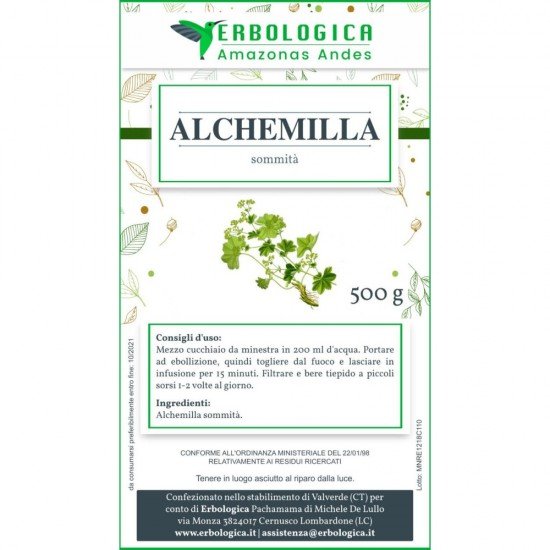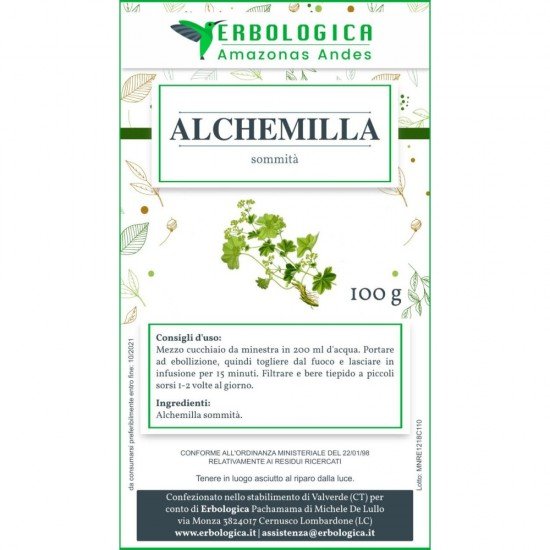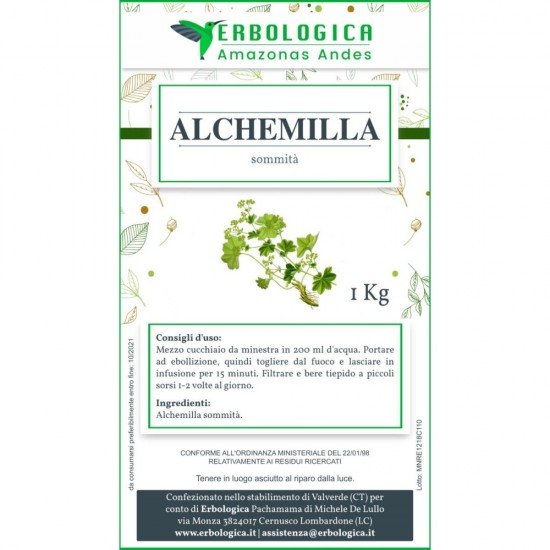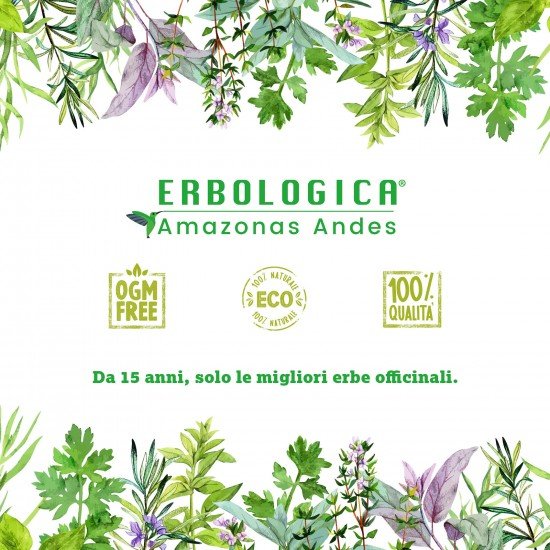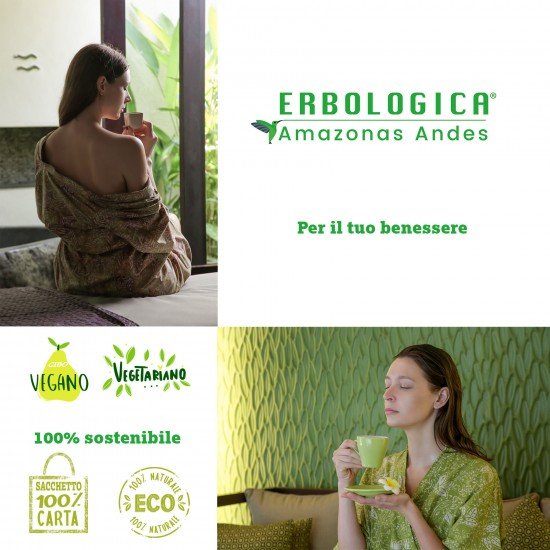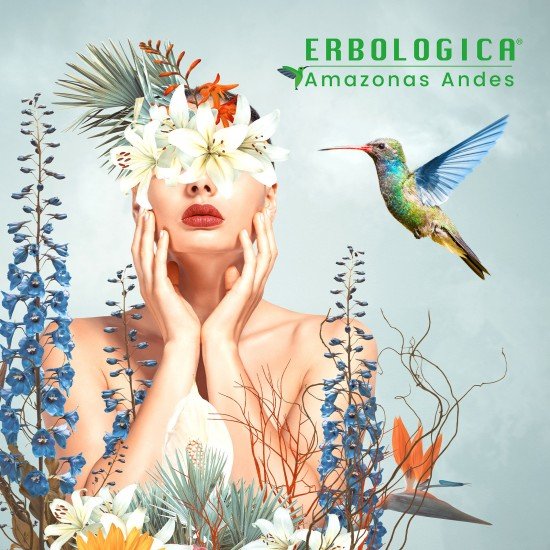 Alchemilla plant cut herbal tea 500 grams
Alchemilla plant cut herbal tea 500 grams
Other names: star grass, alchemilla vulgaris

Properties: astrigent, calming, anti-nervous, anti-inflammatory of the throat and teeth,

antidiarrheal, antidiabetic.

Preparation: 4 grams in 100 ml of boiling water, let stand 5 minutes, drink 2

cups a day.

The decoction, 5 grams in 100 of water is useful for inflammation of the lower abdomen.

External use: irrigations with decoction packs, 7 grams in 100 of water,

they are haemostatic, cleansing and are healthy against white discharge and vulvar itching.

They also serve to reduce freckles.

Decoction is also used for gargling to reduce pharyngitis of those who use the voice as a profession,

singers, speakers, professors.

Content: 500 grams of alchemilla herbal tea

Brand: Erbologica Amazonia Andes