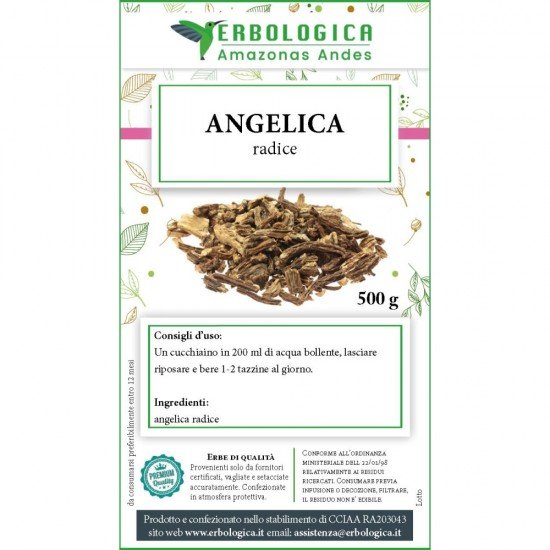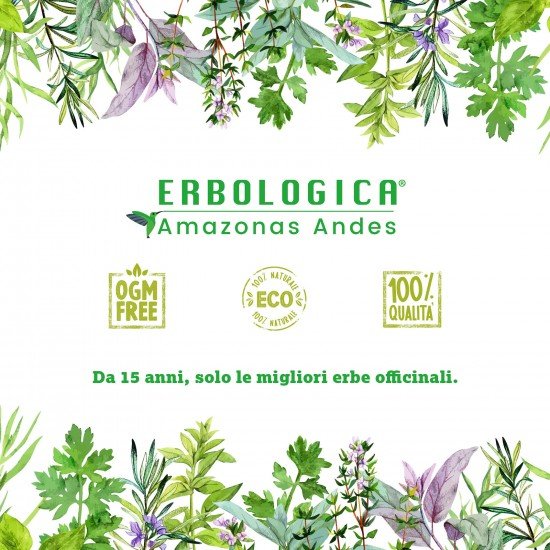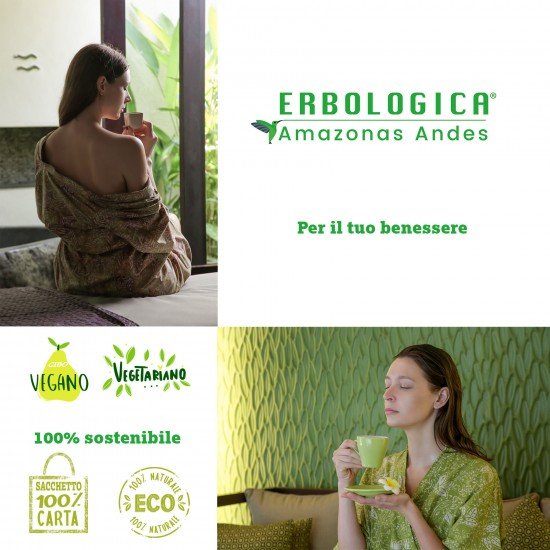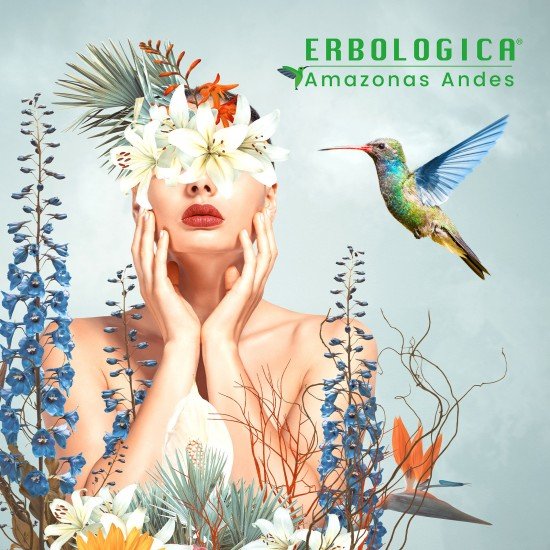 Angelica root herbal tea 500 grams
Angelica root herbal tea
The angelica plant offers a series of flavors and also parts of the plant that can be best used, with many different flavors and with many similar properties.
The angelic root herbal tea has a diametrically opposite flavor to its seeds, but where a certain attention is needed to drying, harvesting and also its freshness. Virtually each type or variety of this root leads to a different flavor.
Angelica root herbal tea when the plant is still young, where there is no mature plant, offers a very sweet flavor that is particularly pleasant. Similar to chamomile in certain tones.
While, if we talk about the angelic root herbal tea when the plant has already had its flower, then it begins to have a variety because, through the nutrients it possesses, it has a taste similar to licorice.
Finally, speaking of the angelic tea root when the flower has faded, the taste becomes bitter, woody. This being a strong flavor, you may not always like it, but it is still easy to make sweeter.
In fact, to keep its essential oils unaltered, you better try to taste them in their pure state.
Benefits Angelica Root
In general, the angelica root benefits relate to an excellent digestive action. Through the properties that distinguish it, we find a sedative for the stomach walls. It has to do with an aid also for the stimulation of the production of gastric juices.
This certainly leads to excellent help for all those who are "sensitive to the stomach" or who are recovering from an intestinal disease.
The other angelic root benefits that aim to help the stomach are to decrease the presence of gas and also to limit the formation of these internal gases. Taking a herbal tea in the evening leads to a flat stomach and deflated in the morning.
We also move on to other angelic root benefits which are to control diseases of the respiratory tract, limit the occurrence of colds and calm the catarrhal cough. Recommended for children who are starting to have the first flu symptoms, as it increases the immune system.
If, on the other hand, you are now the victim of a very strong cold, taking herbal teas from this root allows you to calm the pain and also to fight the bacteria that characterize this type of disease.
Benefits Angelica Root
The angelica root can have two types of "cooking" which must be divided from fresh to dried. The method of how to prepare fresh angelica root herbal tea is to break it up and put it to boil in a saucepan. Once it reaches boiling point, it must be left to "cook" for at least 5 minutes. Do not overdo it or you do not forget it on the fire because otherwise you risk having a very bitter taste.
While, the method of how to prepare the angelica root herbal tea, which is dried, it is always necessary to break it up and bring it to a boil, but in this case it is left to cook for at least 10 minutes in order to eliminate the woody taste.
Angelica root herbal tea for sale
Although angelica is a very well-known plant and also appreciated as a medicinal herb, angelica root herbal tea sold in physical stores is really difficult to find. Only in a few months of the year, when it is harvest time, can it be found in a herbalist's shop.
For safe selling angelica root herbal tea, contact a website that specializes in this type of sale directly. The online world helps us to have every single product we want.
In any case, you can also try to go to homeopathic shops, maybe there are chances to find this type of product which is very useful.
Purchase this product first or wait for order to complete in order to give review
Total Reviews (0)
click here write review to add review for this product.