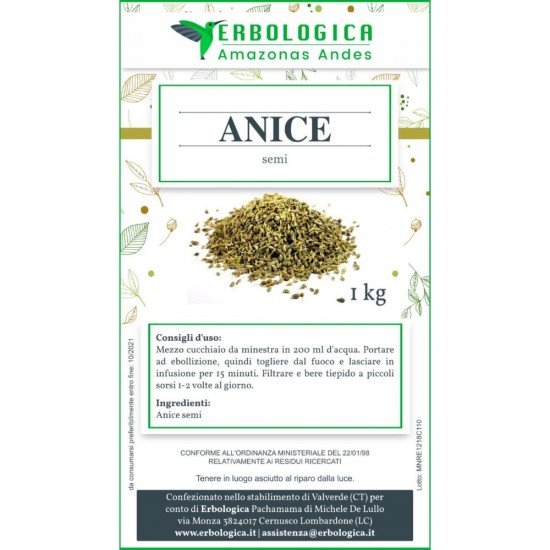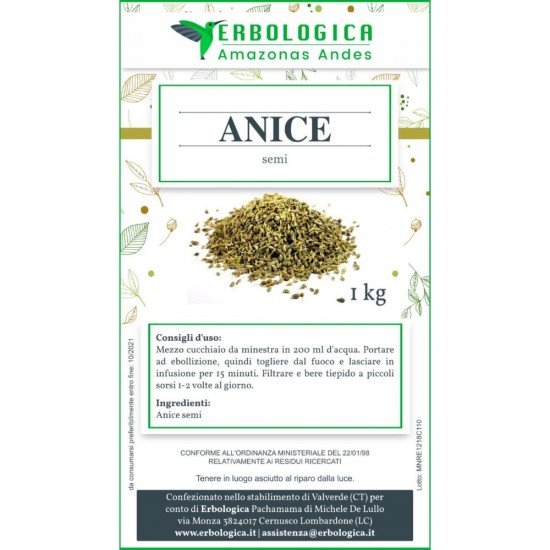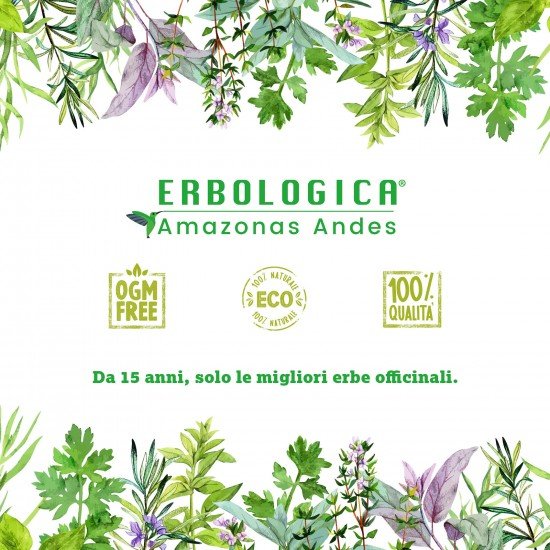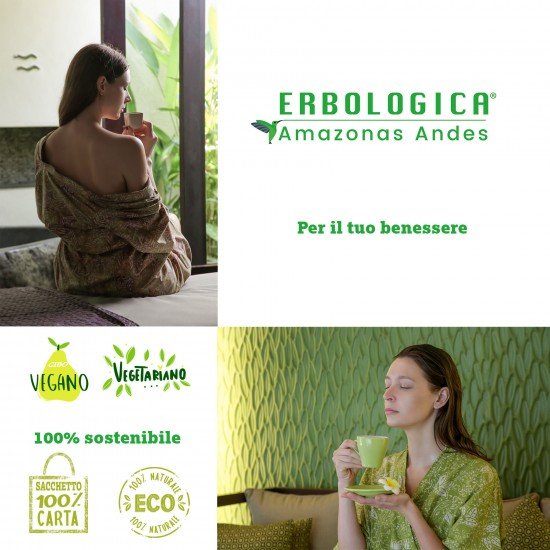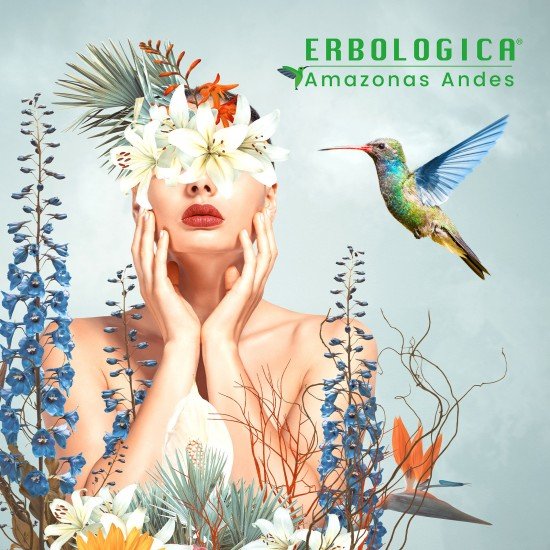 Anise green seeds 1 kg pack
Anise seeds 1 kg
Properties: they are expectorant, carminative, aromatic, stimulate the digestive system, useful

in bronchial affections, cough and asthma.

Preparation of the herbal tea: leave one teaspoon in 200 ml of boiling water

stand for 5 minutes, drink 2-3 cups a day.

They are used to flavor liqueurs, added to the bread dough they make it more digestible.

They are excellent as an aromatic condiment for the preparation of typical focaccia and dishes.

Content: 1 kg

Brand: Erbologica Amazonas Andes

Sold by international herbal medicine