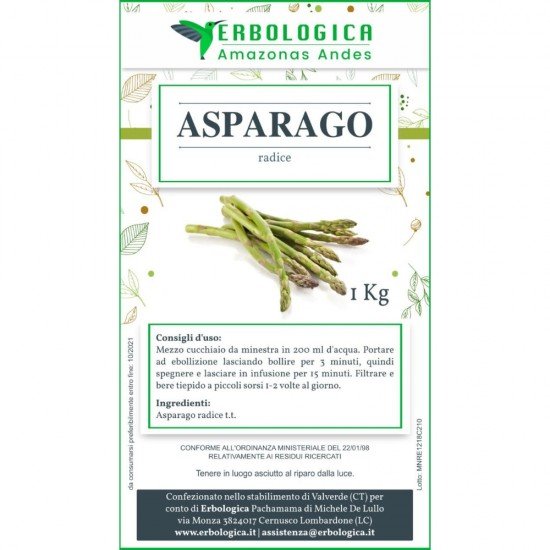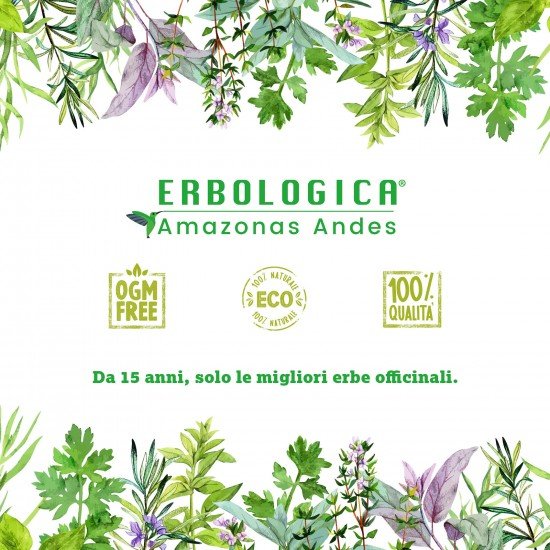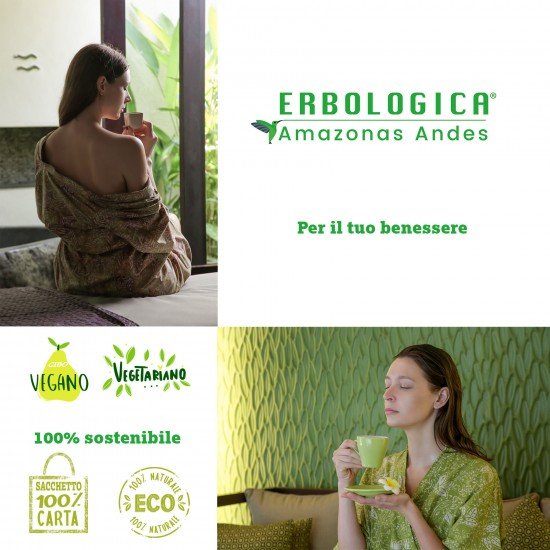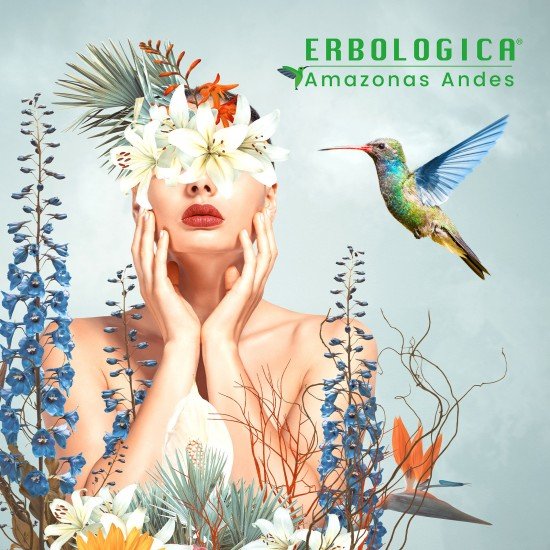 Asparagus root herbal tea cut 1kg
Asparagus root herbal tea
One of the herbs that is not always "understood" or in any case that goes beyond simple herbal teas, is the one that concerns the Asparagus root herbal tea which is very tasty, but still has a very special flavor.

When and why should you drink Asparagus root herbal tea? We can say that it has a taste that one likes and dislikes, but that in any case once tried and appreciated, here we are dealing with a drink that often likes and that becomes common use.

Strange as it may seem, the herbal tea root asparagus has a flavor that is very similar to licorice mixed with lemon balm. It is absolutely not a herbaceous flavor, delicate enough, but which manages to give a certain "taste" to the herbal tea.

At this point we also want to highlight that it is a drink with many properties and therefore it is advisable that, at least once a week, you have a good feast.

Asparagus root properties

The asparagus root has toning properties as regards the muscles, but it is a real cure-all for reducing cellulite. By taking it continuously, it is possible that there will be a reduction in the "orange peel" of several centimeters in a few weeks.

Once you deal with the asparagus root, its properties are that of having large quantities of amino acids, rutin, folic acid and many mineral salts. The amount of these active ingredients is certainly among the highest found in nature and which is absorbed very quickly directly by the body in the form of herbal tea.

The liquid part is able to guarantee a dispensation of the active ingredients, which are present in the asparagus root, throughout the body and quickly dissolves the fats that belong to cellulite.

In addition to this, the asparagus root has anti-aging and antioxidant properties, which help the body's cells to remain young and hydrated. In fact, taking it at least twice a week, here we have to do with a reduction of wrinkles that are also present on the face and, in general, also on the whole body.

How to prepare the herbal tea Asparagus root

As for the roots of asparagus, it is found on the market both in the form of powder or in natural form. As for the first, that is the pulverized form, for "how to prepare the Asparagus root herbal tea", you simply have to use hot water. Be careful because the water must be hot, not boiling. If you use water that is boiling or even very hot, excessively, by pouring two teaspoons of asparagus root powder, you risk making the taste particularly bitter and you also lose the nutrients.

In summary, for "how to prepare the Asparagus root herbal tea" in powdered form, simply pour a tablespoon of asparagus root powder in hot water and mix.

While as regards the "natural" root, that is the classic form, then it is enough simply to boil it for 5 minutes in water over a very low heat. You should not use a high heat because you risk not to disperse the nutrients.

Asparagus root herbal tea for sale

The asparagus root herbal tea for sale is certainly a highly controlled product which is certainly one of the main reasons for turning to physical stores or even online stores.

In reality we can find the root of this "plant" even by ourselves, spontaneously, but we would still have a product that is really not very controlled and therefore it is not sure that there are the right levels of hydration or nutrients.

Going to an Asparagus root herbal tea for sale in a herbalist's shop, you have a fresh and controlled product that doesn't even cost much.

Asparagus root herbal tea cut

Other names: Asparagus officinalis

Preparation of the herbal tea: a teaspoon in 200 ml of boiling water, drink 2 cups a day, between meals.

How to prepare compound asparagus syrup:

100 grams of asparagus root 100 grams of fennel root 100 grams of parsley root

100 grams of celery root 100 grams of butcher's broom root in 3 liters of boiling distilled water and 2 kg of sugar,

put the bruised roots in boiling water and leave to infuse, shake every now and then.

Filter through the cloth and add the sugar, boil for a few minutes and keep cool.

Drink 2 glasses a day between meals.

Contraindications: do not use in case of kidney stones, gout, rheumatism and diabetes.

Content: 1000 grams of herbal tea cut asparagus root.

Brand: Erbologica Amazonas Andes