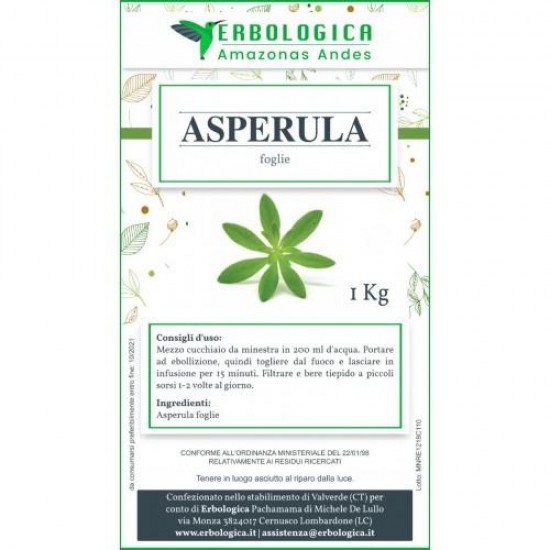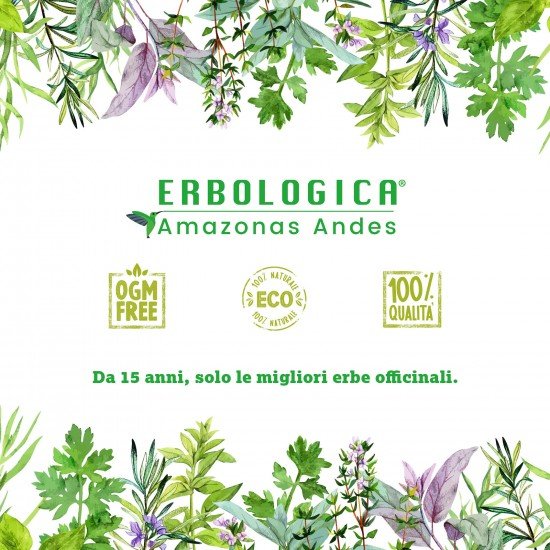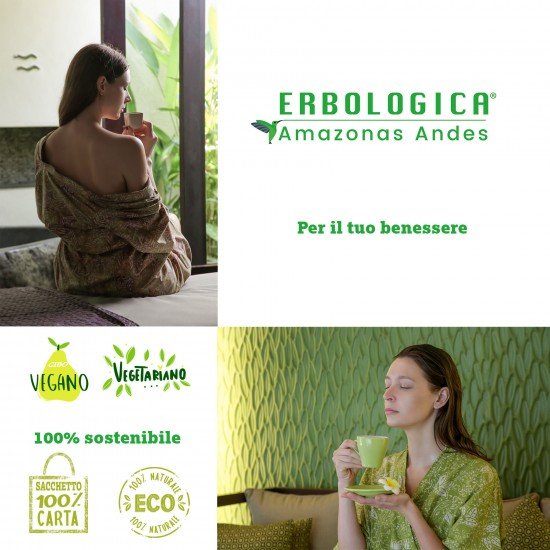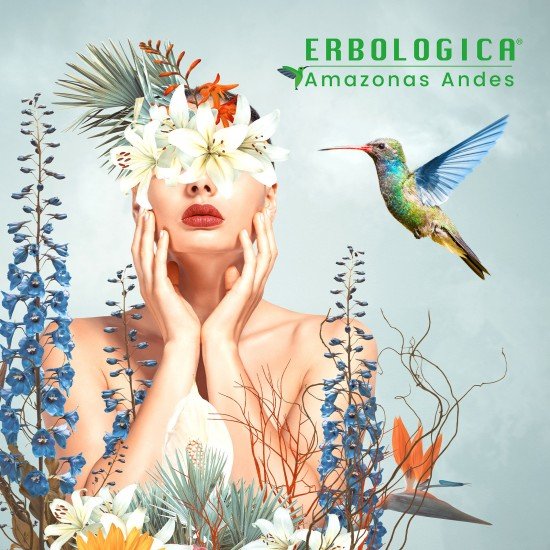 Asperula odorosa herbal tea cut 1 kg
Asperula odorous herbal tea
A name that is a real guarantee, we are talking about the Asperula odorosa herbal tea. It has a very unique characteristic, namely that of being almost odorless when it is fresh or in any case in the harvest phase, but if it is left to dry it takes on a very pronounced scent that is also appreciated for the famous potpourri that are usually placed in the wardrobes to make them remain particularly fragrant.

Focusing directly on the fragrant Asperula herbal tea it is good to know that it still has a sour taste, but that it is very similar to the flavor of lavender. We can also modify it based on the sweetener used, such as honey or brown sugar, and which in the end leaves a good taste even in the mouth for several hours.

Asperula odorosa herbal tea is rich in nutrients like many other herbs. It is a drink that is also appreciated for its invigorating and beneficial effects for the body.

Woodruff property

The fragrant asperula is very rich in vitamins, vitamin C is present in large quantities directly in the leaves. At the same time it is full of coumarins, pigments, tannins and flavonides. In a nutshell, when it is used in the form of herbal tea it still has a real "tonic" for the whole body.

Among other things, by using and talking about the sweet aspen, properties that are digestive, anti-congestant and also full of properties that are antioxidants.

Used in the past at the end of a meal, as regards digestion aid, today it has a perfect application with regard to the pathology of reflux. This seems to be one of the "trendy" diseases that actually create a lot of digestive problems and cause a general malaise.

Thanks to its digestive properties, it is also used in the creation of various liqueurs. In reality it is used either individually, that is to say alone, or even mixed with a hundred herbs. Being an element that is as odorless as it is fresh, it releases only the active ingredients and no other perfume.

While when dealing with herbal tea, if you use a dried fragrant woodruff, it becomes particularly fragrant.

How to prepare the Asperula odorosa herbal tea

Unlike other herbs, as regards how to prepare the Asperula odorosa herbal tea, you have to calculate how dry the product is.

If we have fresh grass, for how to prepare the Asperula odorosa herbal tea, you must pour this product into a saucepan that contains water and which starts to get hot. It is left to infuse over low heat until it boils. Once it has come to a boil, it must be left to cook for a few minutes. Afterwards it is advisable to let it cool, filter and then drink.

How to prepare the Asperula odorosa herbal tea with a dried herb? For this reason, it is advisable to pour boiling water into a cup with a spoonful of this herb. It is left to cool and then filtered for lukewarm drinking. In this case we have a very fragrant and particularly tasty herbal tea.

Asperula odorosa herbal tea for sale

Where to find the fragrant woodruff? This herb is particularly popular, but not always available in herbal medicine. To have the Asperula odorosa herbal tea for sale in a herbal shop, which usually has to be the best stocked one, you may need to book and then wait a few months to get it.

The Asperula odorosa herbal tea for sale on the internet offers the possibility of being chosen in the harvest, origin and even storage phase. Through the various websites that are available today, a user can choose to buy it quickly and also at low cost.

The important element to remember is that it must have a collection and expiry date.

Asperula odorosa herbal tea cut

Preparation of the herbal tea: 3 grams in 100 ml of boiling water, drink two cups a day.

How to prepare woodruff wine:

it is prepared by macerating a couple of teaspoons of woodruff in a liter of aged white wine, after 8 days it is filtered.

A glass of this wine when you are nervous is a cure-all.

It is used to flavor wines and liqueurs.

Together with lavender it perfumes and protects the linen from insects.

Content: 1000 grams of herbal tea asperula

Brand: Erbologica amazonas andes