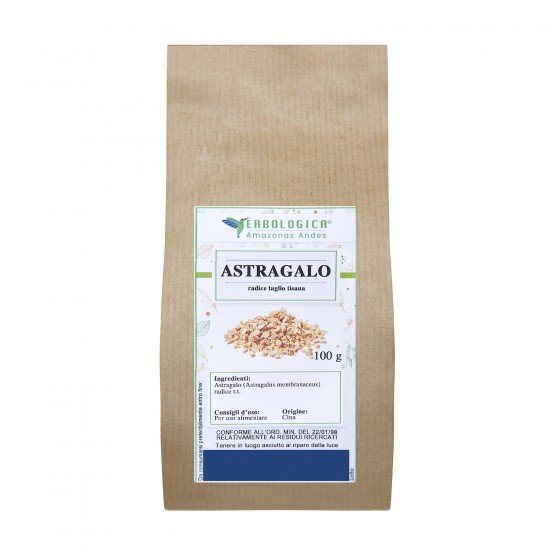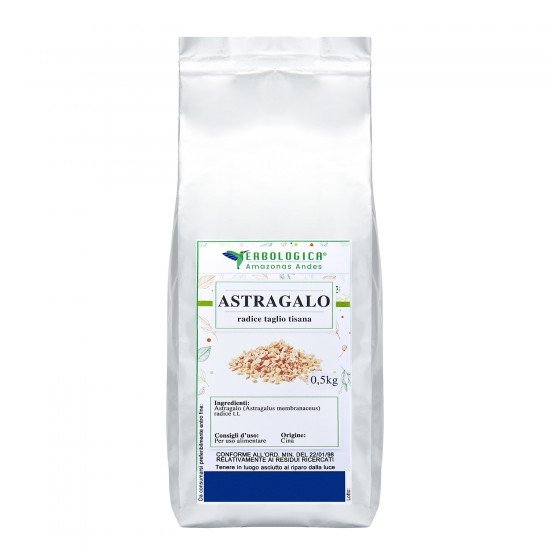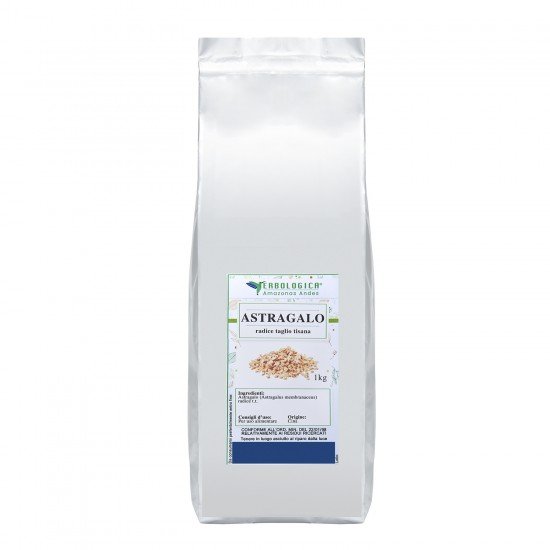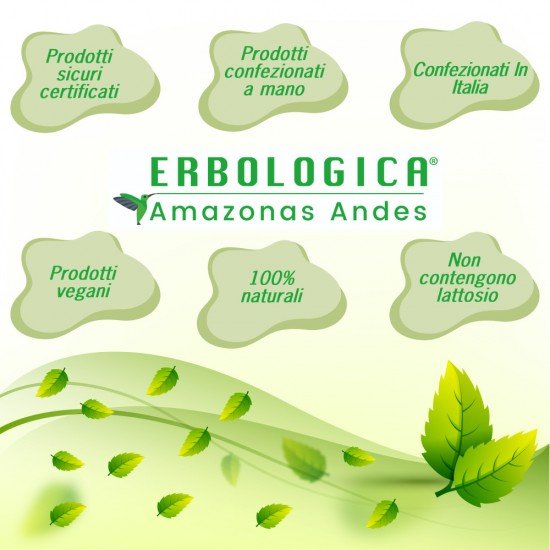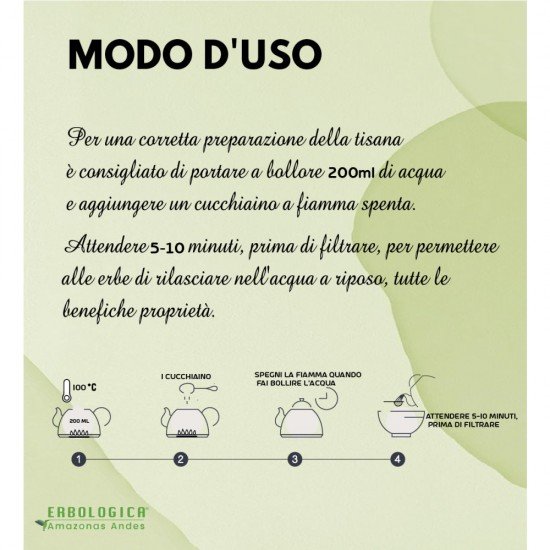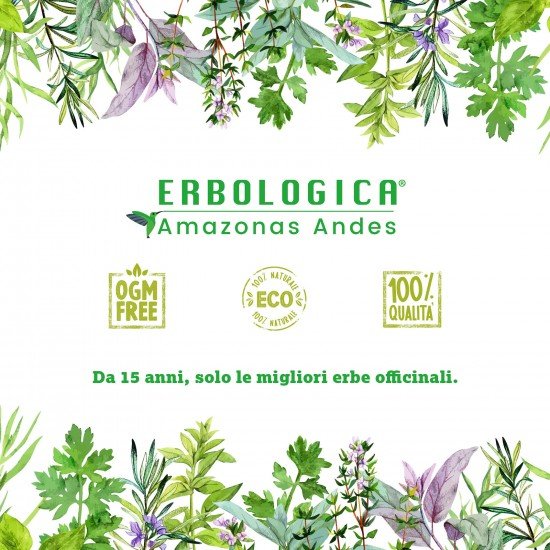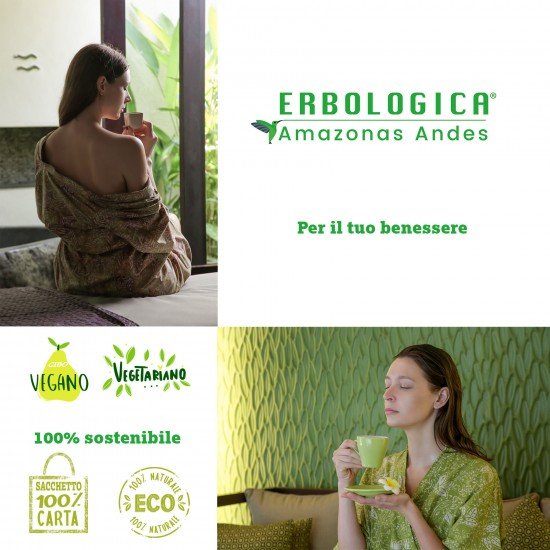 Astragalus root herbal tea cut
Astragalus root herbal tea cut
Properties of the Astragalus root herbal tea
Astragalus is a medicinal plant known in the Chinese tradition. It arrived in the West with the Venetian market and today it is known for its many properties of the Astragalus root herbal tea.
It is an adaptogen, immunostimulant, capable of supporting the body's defenses in order to have total protection from viruses and bacteria. Those who are recovering from illness or fever should use this root in the form of herbal tea. In this way there is a rapid absorption of the internal active ingredients. In fact, we note that it is precisely for the many immunostimulating characteristics that it is most appreciated.
The properties of the Astragalus root herbal tea are useful even for those who have asthma or a cold since it has a strong antibacterial action, then strengthening the muscles of the lungs. Those who are sensitive to the evils of the seasons, with the development of influences or allergic states, can find a good ally in the astragalus root.
How to prepare the herbal tea
Astragalus herbal tea requires a little attention because if cooking or filtering is wrong it risks becoming bitter. This is why there are many people who request or search for the best method of how to prepare the herbal tea.
The fresh root, difficult to find, but not impossible, offers a more delicate flavor with sour tips. Better not to sweeten it and drink it in its pure state otherwise it risks becoming nauseating. In any case, it is possible to put it to boil for at least 10 minutes on a moderate and not fast flame. It must then be filtered immediately to prevent the root from recovering the nutrients it has released into the water.
The dried root is more manageable. You have to put it in water, obviously in a saucepan, then boil for at least 15 minutes. This is a good time frame that allows the plant to release its beneficial properties. For the rest there are no other methods of how to prepare the herbal tea because if you leave it too much on the fire it becomes bitter and if you leave it for a short time the herbal tea acquires a flavor that is completely woody.
Description of the plant
Let us try to describe the plant to understand what it is. Astragalus is a herbaceous plant, but perennial up to a maximum of 40 cm in height. The root is straight, without branching and is absolutely not flexible.
In the description of the plant we note a particular attention to the color of the root, which is then the most used part, where there is a color between yellow tending to brown and the pulp is woody, hard, but rich in sap and nutrients.
The stem and leaves are elliptical in shape. While the flowers are gathered in an inflorescence. To finish with some fruits which are pods with internal seeds.
Sale Astragalus root herbal tea
Forget about finding a Astragalus root herbal tea for sale in a supermarket because in reality it is only available in specialized stores. Astragalus root herbal tea is sold exclusively in herbalist shops or on highly specialized websites.
The product is not very well known, except for those who particularly love the herbal world and consequently medicinal plants. In pharmacies it is possible to find its extract, but which is usually very diluted and with a purely bitter taste. Therefore it is always preferable to acquire the properties it possesses by thinking
only to a dried food or at most that is fresh. The herbal sector is the best and main way that allows you to have the certainty of something that is actually very tasty, not too aggressive in taste, but which contains the properties and nutrients that interest us.
Pack of 100-500-1000 grams
Amazonas Andes Herbological Brand
Origin China
Warnings
Do not use if pregnant, keep out of reach of children.
Completely natural product without the use of GMOs.
Erbologica offers traditionally grown herbs and wild herbs.
Only safe and effective products.
Before being placed on the market, the products must pass a careful microbiological analysis of pesticides.
Once these tests have been passed, the products are marketed.
In any case, this information does not disregard the opinion of the doctor, but is exclusively for information purposes.
Essential is a varied and balanced diet and a healthy lifestyle.
Our herbs are packaged by hand one by one, in Italy.
Handcrafted product.
Total Reviews (0)
click here write review to add review for this product.