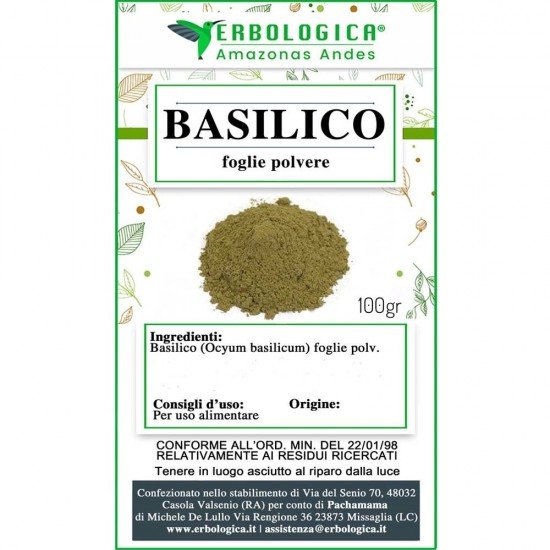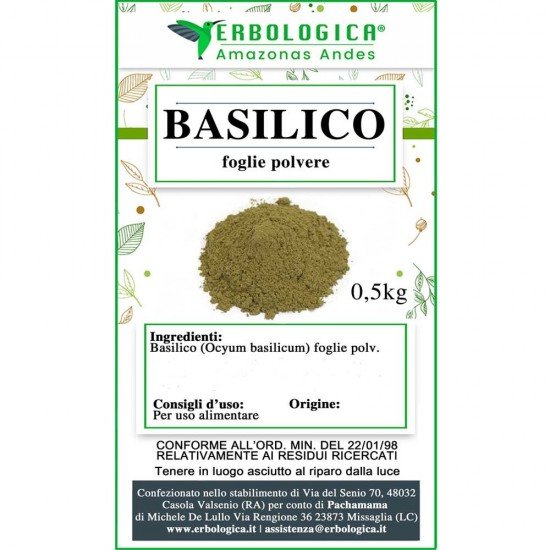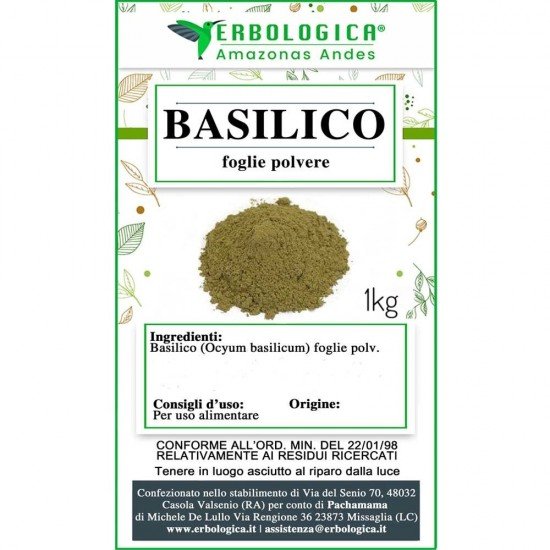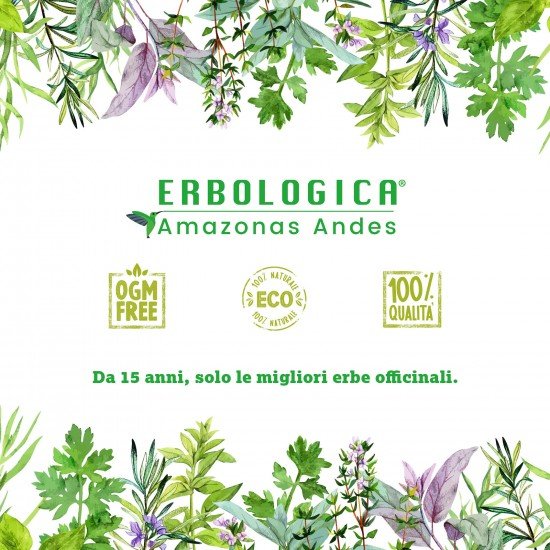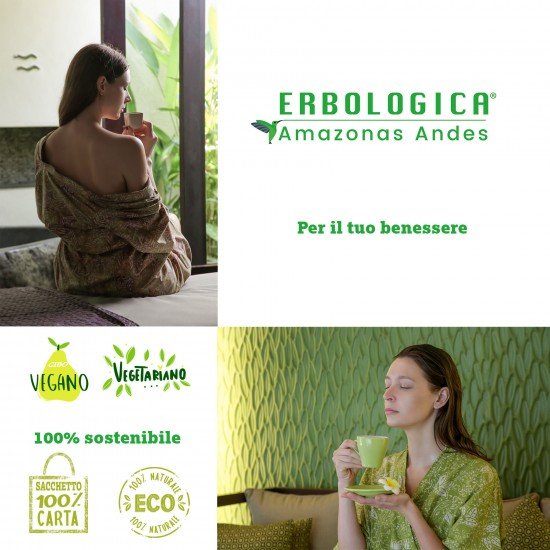 Basil powder
Basil powder
Property

Digestive, stimulating, exciting, antispamodic.

Preparation of herbal tea

3 grams in 150 ml of boiling water, drink 2-3 cups a day after meals.

External use

Macerate 6-10 grams in cold water to obtain an anti-catarrhal softening preparation.

The decoction 5 grams in 100 of water, is used for lotions and rinses.

Against vomiting and dizziness, take a cup of hot infusion.

It is used as a spice in the preparation of sauces and dry pasta, in soups, in cooking

of many meats and salads and in the well-known Genoese pesto.

Used in liquor and perfumery.

Origin Egypt

Packs of 100 - 500-1000 grams

Completely natural product without the use of GMOs

Erbologica offers, among other things, traditionally grown herbs and wild herbs

Only safe and effective products.

Before being placed on the market, the products must pass a careful microbiological, pesticide,

heavy metals, radioactivity and aflatoxins.

Once these tests have been passed, the products are marketed.

In any case, this information does not disregard the opinion of the doctor, but is exclusively for information.

Essential is a varied and balanced diet and a healthy lifestyle.