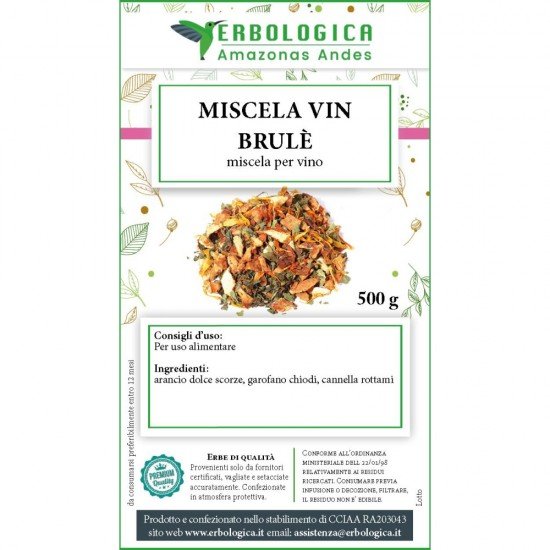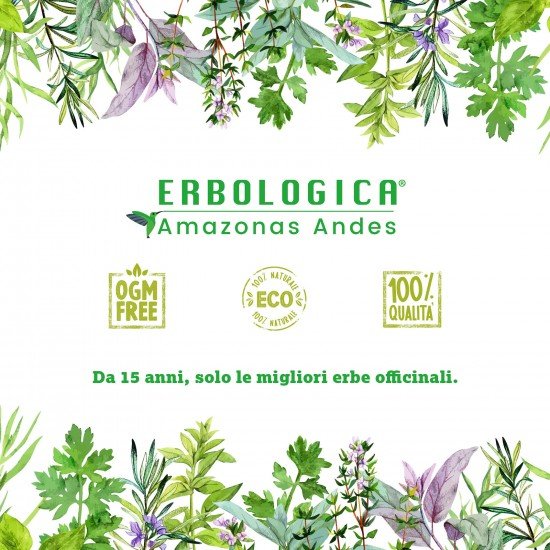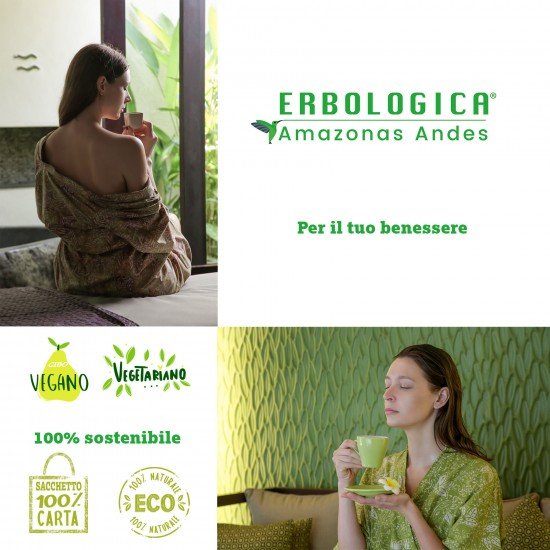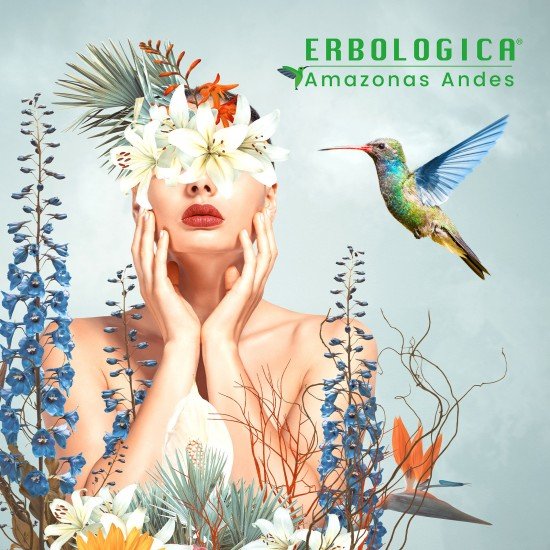 Herbal blend for mulled wine
Herbal blend for mulled wine
How many times have you heard the term "mulled wine", but how many of you know exactly what it is? We are talking about a hot spiced wine which is a characteristic of our beautiful Italy, but which is widely used in areas with freezing winters.
Just think that until 1970, this drink was only allowed on some winter holidays, such as Christmas or Carnival, but its birth is very ancient. It is often confused as being a brand name, but it is actually a recipe that is also done with a blend of herbs for mulled wine.
Over the years there have been many restaurants, pubs and even wine bars, which have made it their "workhorse". However, it is also a recommended drink for dinners at home or for parties with friends, you just have to try to find a good blend of herbs for mulled wine.
The better the quality of the herbal mulled wine blend, the more intense the flavor will be. It must be said that the mixture of herbs for mulled wine is made up of a series of spices which, in contact with the heat, are able to release the maximum of their goodness. Among other things, buying a blend of herbs for mulled wine directly is also much cheaper than going to buy, independently, every single spice that then composes this drink.
Mixture for mulled wine preparation
What is the exact preparation for mulled wine? Beware that this recipe requires spices that are important, it is not possible to make mulled wine only using cinnamon and it is certainly not possible to use myrtle leaves or bay leaves.
The perfect preparation mulled wine blend must have:
- Cloves
- Cinnamon
- Orange peel
- Juniper
- Star anise
- Lemon peel
Obviously there are also small variations, but in general these are the spices that make up the mixture for mulled wine.
Let's see how it must then be prepared entirely. You need a good red wine, nice full-bodied with an intense taste, and some sugar. The doses for 2 liters of wine are then to have 100 grams of sugar. The wine is boiled over low heat, up to a maximum of 70 °, the sugar is added and it is melted. At this point, add two tablespoons of the mixture of aromatic herbs. It is boiled for at least 5 minutes and then the heat is turned off.
The drink can be drunk both hot and cold. Certainly hot offers a more aromatic flavor, but that's not all. Think that mulled wine is great for people who are cold or who have a fever. All the spices present in it are healthy touches for our body as they increase the immune defenses and are antibacterial.
Mulled wine blend for sale
We have already pointed out earlier that the mulled wine blend for sale must be of good quality. Spices that are old or rather stale damage the recipe by making it bitter, heavy and often with a musty aftertaste. The result is a horrible drink that not even in our nightmares we could have imagined existed.
The mulled wine blend for sale in health food stores is a good, high quality product, but it is good that there is always supervision of the bulk product. If you don't want to go wrong then the mulled wine blend for sale online remains the top quality. You can choose different blends to try a series of different proposals that you may like and even fall in love with madly.
Blend for mulled wine
Ingredients:
sweet orange peel, clove clove, cinnamon scrap
Pack of 500 grams
Our herbs are packaged in a protective atmosphere or in a vacuum to preserve the active ingredients naturally contained in the plant from oxidation
The product is COMPLETELY NATURAL and GMO FREE. The residue is not edible.
Erbologica offers traditionally grown herbs and guaranteed and certified wild herbs
Only safe and effective products.
Before being placed on the market, the products must pass a careful analysis of microbiology, pesticides, heavy metals, radioactivity and aflatoxins. Once all these tests have been carried out, the products pass our quality control and are marketed.
N.B. The product can also be consumed cold and maintains its properties unchanged.