09 Jul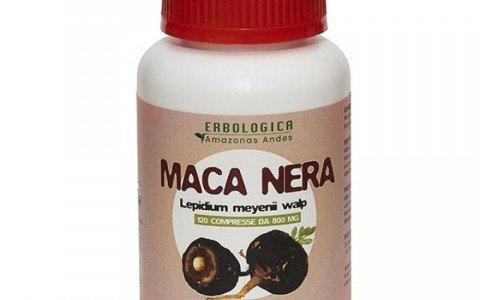 Posted By
0 Comment(s)
309 View(s)
Natural remedies against infertility
Infertility is a problem that afflicts many couples, both men and women, but there are also many natural remedies that help to find real and tangible solutions.
How does sterility arise? In reality it is a subjective problem that could be due to genetic factors or an extreme lifestyle which, in the end, has damaged the very possibility of having children. In fact, there is damage to hormone production that compromises the sexual sphere and increases sterility.
What are the natural remedies for infertility that have benefits? The best are Peruvian maca, black maca, natural maca and huanarpo macho. Many consumers do not know them, but according to the latest studies conducted in the laboratory, to find a tangible solution, it has brought really valid results.
Peruvian maca
The characteristics of the Peruvian maca contains essential amino acids such as leucine phenylalanine, lysine, valine, isoleucine, threonine, methionine and histidine, all elements that help stimulate the production of testosterone and help men to have a greater amount of hormones.
For male fertility it is a real tonic that guarantees an immediate supply and a new strength to the spermatozoa. It is particularly recommended as a remedy against infertility ', but also to improve sports practices.
Among other things, Peruvian maca is an excellent aphrodisiac that also improves male activity and desire. You can take it several times a day, preferably on a full stomach, and it has no contraindications.
Black maca
Black maca is a root that is then dried and pulverized to make it easy to take. It is anti-stress and also helps to have a thriving sexual activity, recommended for both men and women. Black maca is very rich in vitamin C, iron, calcium and iodine, in excellent quantities which also act as an antioxidant and help rebalance estrogen levels.
In women, black maca stimulates the production of estrogen and therefore also helps to have an immediate remedy against female infertility. Libido is once again very healthy and is also recommended for hormonal treatments or for women in menopause.
Natural maca
The natural maca plant is an excellent dietary supplement. It is particularly rich in vitamins and minerals, to be used in the summer when there is a decrease in these elements.
For women who are over 30 years of age, and are trying to get pregnant, then it is recommended to use just the natural maca which offers a good ratio of libido and restoration of estrogen production. Precisely for this reason it is considered a natural remedy for infertility.
In Peru it is also used as wedding gifts and brides make up their hairstyle with different shades of natural maca.
Huanarpo macho
Huanarpo macho is a natural remedy, also of Peruvian origin, contains large quantities of sapogenins, steroids, flavonoids, essential oils and alkaloids that stimulate the production of testosterone. This plant is used both in powder and in herbal teas. It is a herbal medicine that also helps to have excellent erections since it acts directly on the blood vessels and cavernous canals within it so that you can have a greater influx of blood and thus help erections.
In Peru, huanarpo macho is also very common in traditional medicine for problems resulting from erectile dysfunction. A herbal element that has immediate effects, even after a few hours you have a natural erection and a high production of testosterone.