09 Jul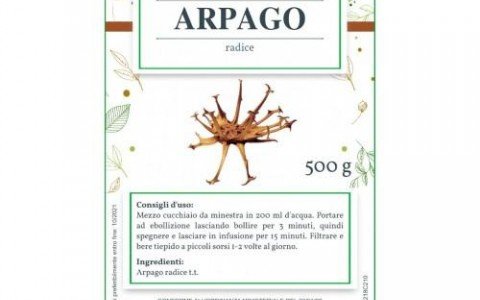 Posted By
0 Comment(s)
285 View(s)
Natural remedies for rheumatic pains
Rheumatism is one of the "ailments" that come with age, but which can also be the effects of a very painful pathology. In addition to medicines, which have contrasting effects because in some subjects they work and in others they don't, you can use natural remedies for rheumatic pain.
Nature and the herbal world immediately come to our rescue and, thanks to the medicinal herbs that have been used for hundreds of years, the extracts are derived which are then used in medicines and drugs that aim to cure rheumatic pain.
Natural remedies for rheumatic pains also have the advantage of working on all those who take them, without side effects. They work optimally and help to counteract those annoyances that are felt and which are often exhausting, both physically and mentally.
Devil's claw cream
A name that does not remain indifferent, that is, the devil's claw cream is useful because it has a series of internal characteristics that are rich in anti-inflammatories that help ensure an immediate solution against rheumatism.
Devil's claw cream is useful for muscle pain, rheumatism, bruising and also for problems that arise from bumps or collisions. To have the obvious benefits you need to look for creams that contain large amounts of this medicinal herb.
According to the latest research studies, it has been highlighted which are the "pains" that the cream devil's claw guarantees, such as:
- Tendinitis
- Rheumatoid arthritis
- Neck pain
- Inflammation of the nerves
- Arthritis
A balm for various problems to be faced.
Devil's claw herbal tea
The devil's claw herbal tea is excellent to drink because it has a particular taste, but much appreciated by all consumers. Thanks to the herbal tea there is also an excellent digestive that resolves food poisoning and cramps that derive from a continuous intake of drugs.
Using drugs over drugs leads to serious damage to the body, so it is
It is appropriate to use precisely the natural elements that are made available to us by the natural. The devil's claw herbal tea offers just this possibility.
Useful for starting to treat the initial stages of arthritis and also for calming the discomfort that develop during the day or that derive from these pathologies.
It is recommended to take up to two herbal teas a day and enjoy the effects that are offered by this fantastic medicinal herb.
Devil's claw property
What are the characteristics of the devil's claw medicinal properties? A completely legitimate question. We can say that it is a very powerful analgesic and an even better anti-inflammatory. The plant takes advantage of the roots which are not toxic and is also used in traditional African medicine.
Useful as an infusion for digestive use and to stimulate the immune system to produce characteristics that are anti-inflammatory. It is often applied, as a herbal extract, in creams for the treatment of rheumatism. In the devil's claw properties with many active ingredients among which we find bitters, which stimulate the production of bile and gastric juices, but also of phylosterol, beta-sitosterol, cortisone and harpagositis, all molecules that help fight the pathologies that are linked to inflammation, posture problems and all the pain that derives from rheumatism.
The pains that derive from this disease are absolutely very acute and, in severe cases, or when the right solutions are not posed, they degenerate to create motor problems and even the block of very simple movements, even holding a fork becomes hard.
Why suffer when the devil's claw exists with medicinal properties that have cured mankind for over 1000 years? Let's take advantage of it to feel good that it is the final goal to be achieved.