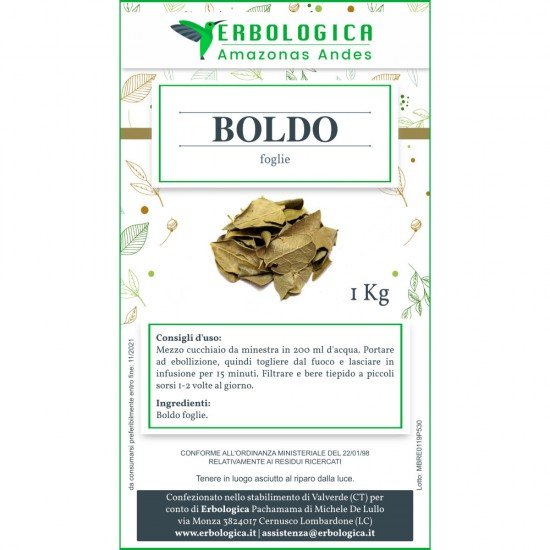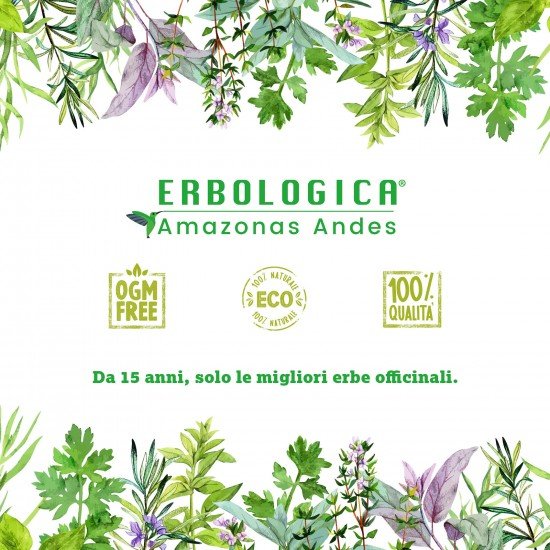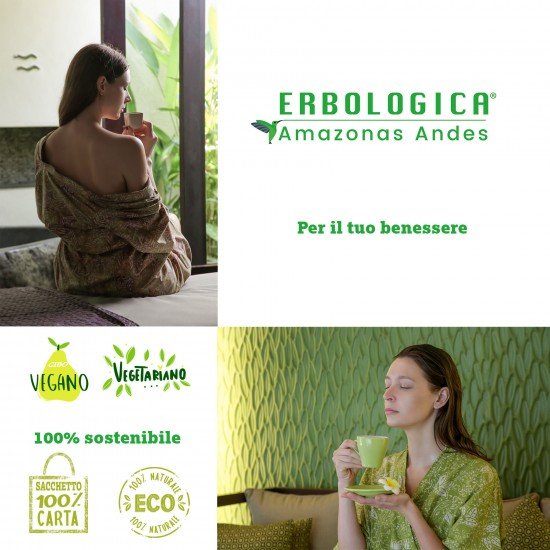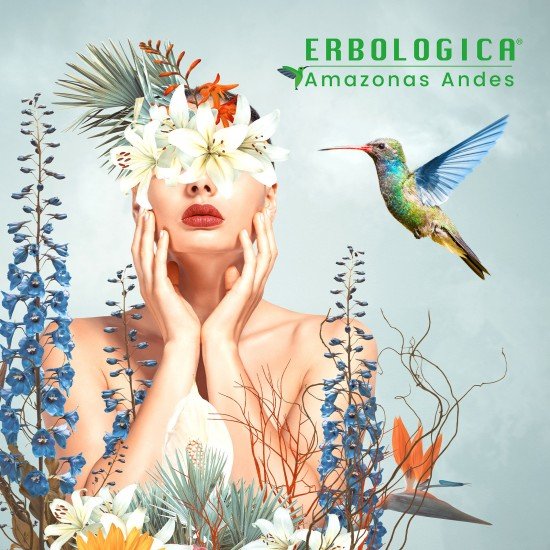 Boldo leaves herbal tea formed by 1 kg
Boldo leaves herbal tea
Boldo is not very well known, but anyone who is a lover of natural cures and even organic foods, here is aware of this plant which is very rich in elements that are detoxifying and also dissolve fats.

In the Boldo leaves herbal tea we find a drink that is tasty, delicate and with a herbaceous flavor, reminiscent of rocket, but in the sweeter part. In fact, the Boldo leaves herbal tea has a character of its own that even children like. We cannot say that they are crazy about it, since it is not a low-calorie or very sweet drink, but in any case it is not disgusting and this allows them to take it without any problems.

The Boldo leaves herbal tea must be taken once every day, but already if you perform a "cure" once every 2 days, you can get the most of the benefits and therefore also of the nutrients that you can get.

Boldo leaves properties

Although there is a flowering period, as far as boldo is concerned, the best part that is rich in properties is the leaf. Being particularly full-bodied and with a florid pigmentation, Boldo leaves very rich properties.

The Boldo leaves purifying properties especially for the liver. In fact, anyone suffering from liver cirrhosis often undergoes a treatment based on drugs that are with Boldo extracts. If taken in a liquid state, the possibility of natural help is highlighted, but which leads to the elimination of excess bile or to the elimination of a number of toxins that are absolutely harmful to the liver.

In the Boldo leaves properties that are flavonoids, alkaloids, such as boldin, and essential oils, such as cineole or ascaridol, which are present in this plant in very high quantities.

The best thing to do, in order to reap the maximum benefits, is to take boldo in liquid form, i.e. through decoctions or herbal teas. When the active ingredients are diluted they are also much easier for the body to take and dispose of.

How to prepare the herbal tea Boldo leaves

Attention that it is important that the herbal tea is produced so that the principles that are inside it are not damaged. For how to prepare the Boldo leaves herbal tea, you must pay attention to the "heat" of the flame. In fact, the best method for how to prepare the Boldo leaves herbal tea is to boil the leaves, a spoon, in a saucepan of water and then put it on the heat over low heat, very low.

In this way you can be sure that the water, when heated, is able to release the nutrients of the herbs, but without cooking them, you practically have to do with a slow release of the nutrients. This allows to have a very high quality of the active ingredients that are not crumbled by excessive heat.

When the saucepan boils, it turns off and leaves everything to infuse for at least 10 minutes. Then you filter and drink.

Boldo leaves herbal tea for sale

The Boldo leaves herbal tea for sale, is available both in herbalists, on the internet, in various e-commerce and even in pharmacies. There are differences in their quality. The best products can be found directly in herbalist shops and on some specialized e-commerce, while in pharmacies or even in some supermarkets there is a particularly processed and treated product, perhaps even complete with preservatives that devalue the quality of the plant.

Furthermore, for the Boldo leaves herbal tea for sale on the internet, you also have the certainty of finding a decrease in costs and therefore you have an immediate saving.

Boldo leaves herbal tea

Other names: Peumus

Preparation of the herbal tea: 3 grams in 100 of water, two cups a day.

Contraindications: Do not use in case of biliary strictures.

Content: 1000 grams of boldo leaves in herbal tea cut

Brand: herbological amazonas andes