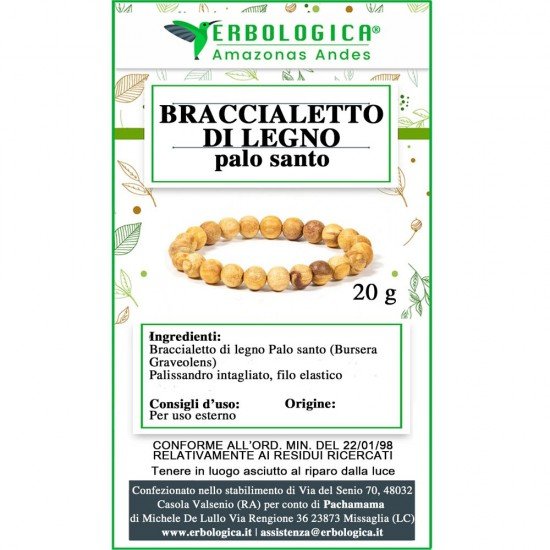 Palo santo bracelet
Palo santo bracelet
Once worn, this bracelet releases a pleasant and natural aroma, thanks to the warmth of the skin.

It is used as a good luck and good omen for the health and spirituality of the person.

It is used from naturally dead trees of the Peruvian Amazon rainforest.

Material: Carved rosewood and elastic thread.

Origin: Amazon rainforest of Peru

Amazonas Andes Herbological Brand