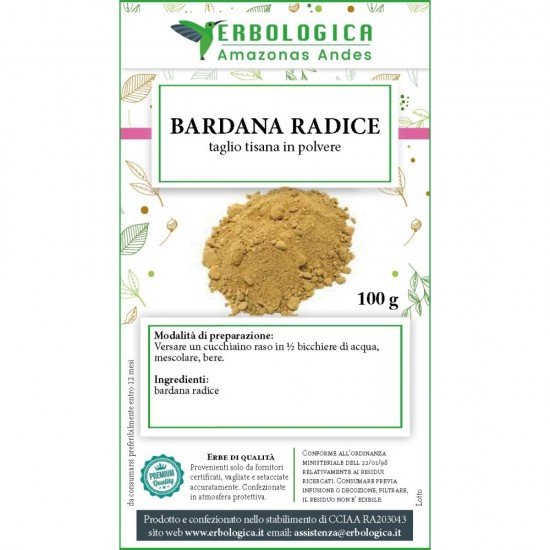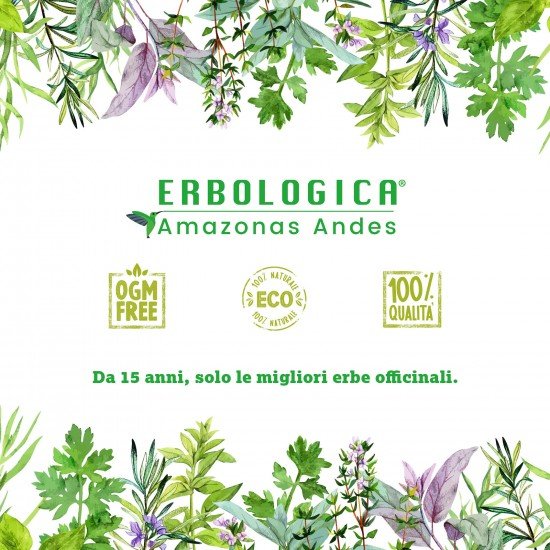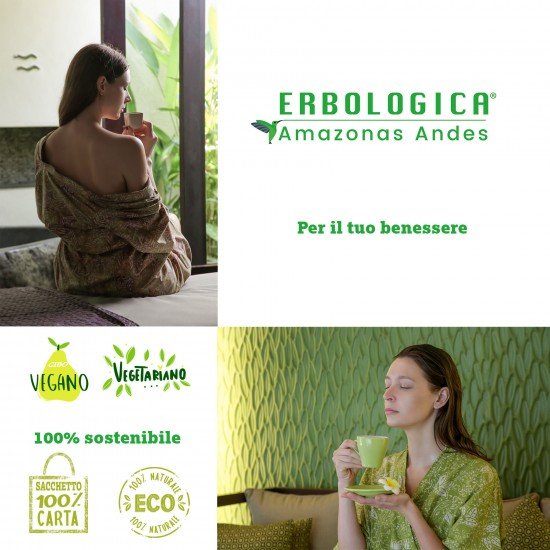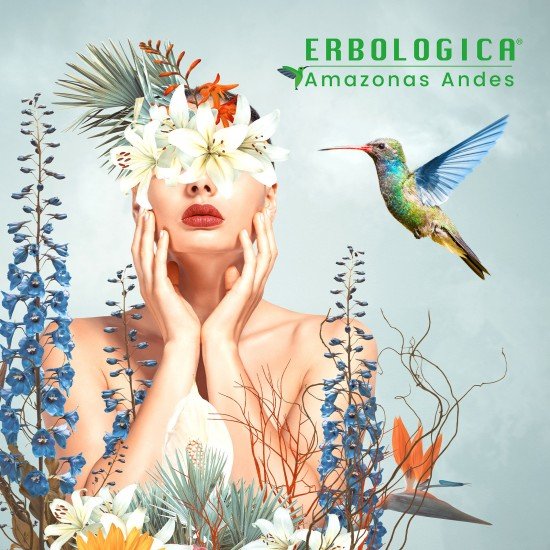 Burdock root herbal tea powder 100 grams
Burdock root herbal tea powder
Rich in therapeutic properties and also for stimulating the production of epidermal cells, burdock root herbal tea is one of the best solutions that we can taste whenever we feel like it.

Recommended for adolescents who are experiencing sexual development, therefore have a new and immediate production of hormones, the burdock root powder herbal tea manages to guarantee an excellent internal balance.

Burdock root herbal tea is also an ideal solution for the prevention and treatment of acne. In fact, in addition to taking the burdock root herbal tea powder, we can also use its flower and its leaves to create anti acne masks.

The flavor of burdock root herbal tea is similar to licorice, but with floral notes. This leads to a tasty, flavorful, pleasant drink that is particularly loved by those who love very sweet flavors.

Benefits Burdock Root Powder

To choose a herb, that is, a herbal product, you need to know the characteristics and requirements that they possess. In listing the benefits of burdock root powder, we find the safety of an excellent healing agent, a rebalancing of hormones and libido, but above all it has an antibacterial action for the intestinal flora.

In fact, when we talk about the benefits of burdock root powder we immediately think of a decrease in the scars that are there, but also a decrease in inflammation.

If we focus for a moment on its actions aimed at "drying" the pimples, it summarizes everything that is represented in the beneficial burdock root powder. Pimples are very serious inflammations of the pores and, when they appear, they lead to scars.

There must be a product that dries them, but that limits or whitens the very marks they give on the face.

Obviously, the benefits of burdock root powder can be obtained by drinking the herbal tea that we have with the boiling of this product or even with a mask with the pulp of the root, flowers and leaves.

How to prepare burdock root powder herbal tea

We bought the root, but now, fumbling in the kitchen, the question arises of how to prepare the burdock root powder herbal tea. In reality, the powder offers an easy solution that can be dissolved in water, but beware that there are specific requests.

Being already ground, its powder contains nutrients that must be dissolved, but in a way that does not burn them. The method of how to prepare burdock root powder herbal tea is very simple. You must have water that is very hot, that has been sterilized in a saucepan and brought to a boil. This is a very important step because the existing bacteria and limescale are eliminated, so boiling is essential.

Once you have boiled water, you must turn off and pour the product so that you can dissolve it simply by continuing to mix it.

Although many users recommend the method of how to prepare burdock root powder tea with a long boil, this makes it lose a lot of nutrients and therefore you only have boiled water with burdock flavor.

To absorb all its nutrients you have to follow the procedure we have just described.

The burdock root powder herbal tea for sale must have certain requirements. It must not be presented as an "old", dated product, which already has a year on its shoulders.

In a nutshell, for a high quality product, it is necessary to turn to the burdock root powder herbal tea sold in herbal medicine. This is the only way to have the security of a root that has been harvested recently and where there are many unchanged characteristics, which we can absorb quickly and "totally".

Pack of 100 grams

Purchase this product first or wait for order to complete in order to give review
Total Reviews (0)
click here write review to add review for this product.