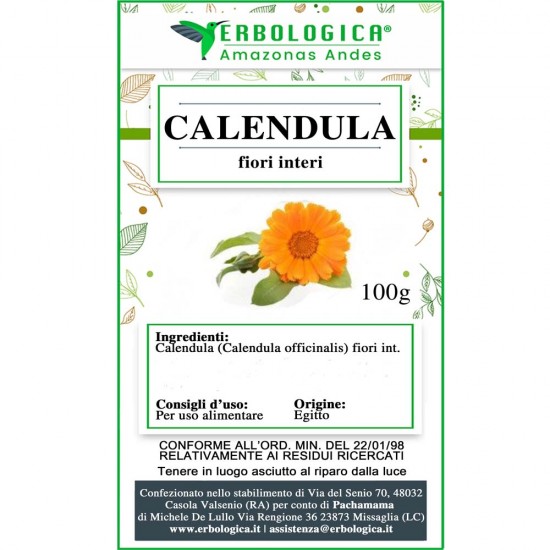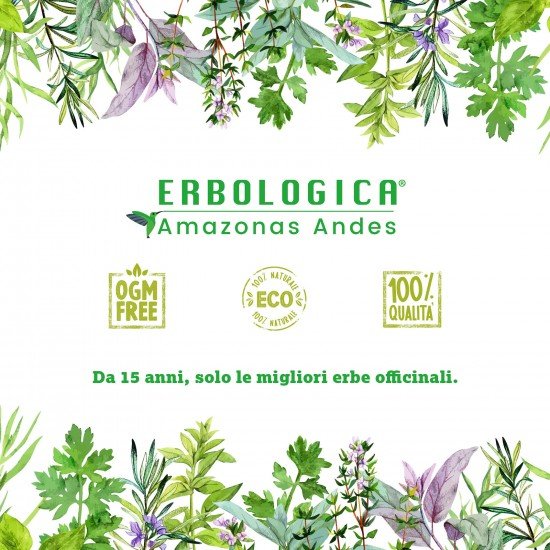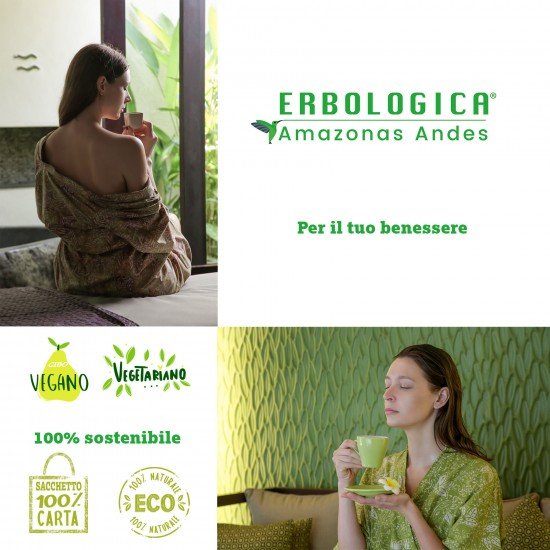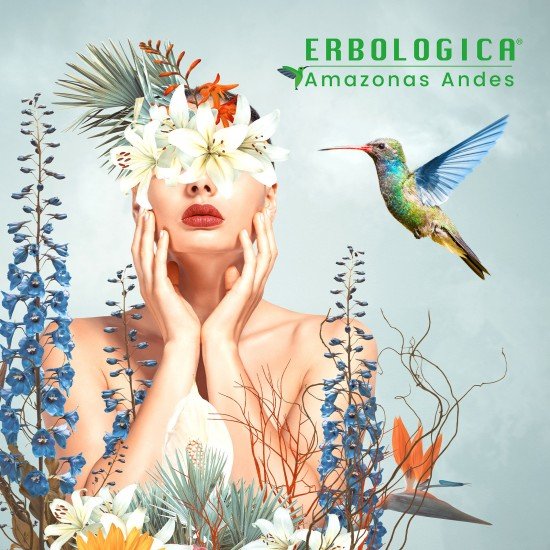 Calendula flowers cut herbal tea 100 grams
Calendula flowers cut herbal tea
Properties: used as a remedy in atonic stomach diseases, stimulants, against nervous hysteria

due to the sufferings due to irregular menstruation, good diaphoretics in cases of flu and diseases of children.

Preparation: 5 grams in 100 ml of boiling water, let stand 5 minutes, drink 2/3 cups a day.

External use: 5 grams infused in distilled water is used for baths for inflamed eyes and is also moisturizing.

The packs with the decoction always obtained with 5 grams in 100 ml of water, for the antiseptic properties and

healing, they are effective in burns, chilblains and boils.

Content: 100 grams of whole marigold flowers

HACCP quality

Erbologica Amazonas Andes