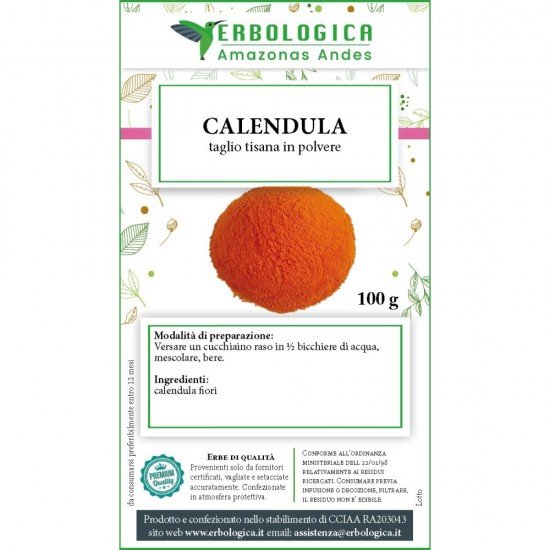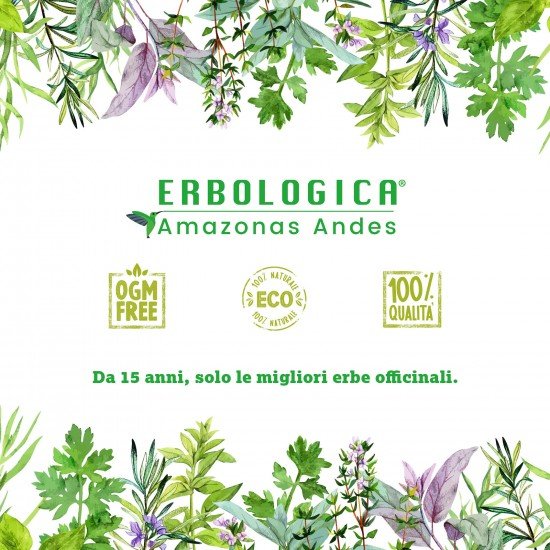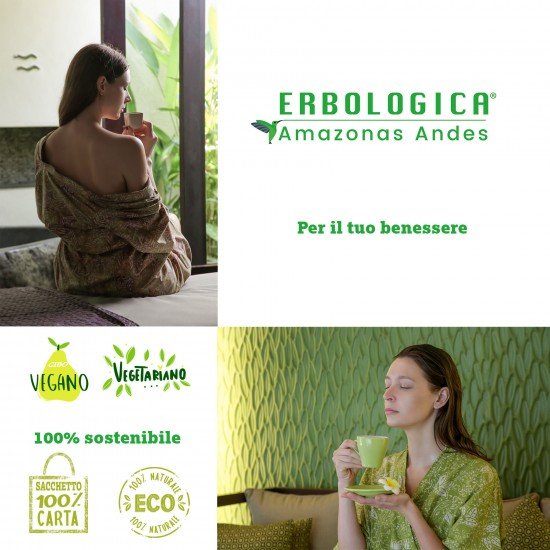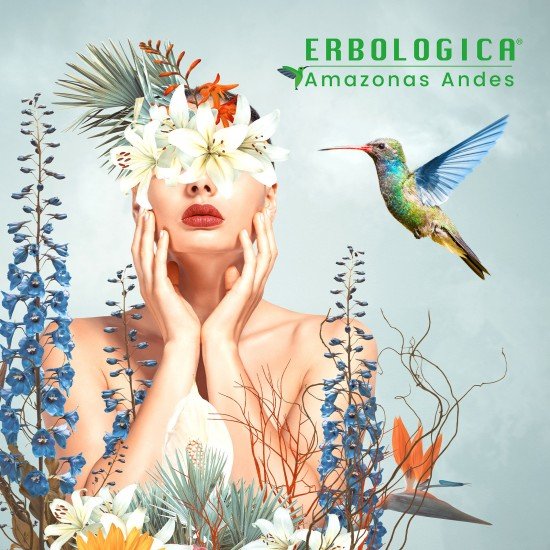 Calendula flowers powder 100 grams
Calendula flowers powder 100 grams
Benefits and properties
For internal use, they are used to thin the biliary secretions and to regulate the menstrual cycle.
External use
Valid for treating bruises and red and inflamed skin
Traditionally it is used to eradicate corns and against chilblains.
Preparation
In 100 of boiling water, drink 2 cups a day
inflamed and is also moisturizing.
External use: prepare an infusion with 5 grams in 100 of distilled water is used for eye baths
Erbologica brand Amazonas Andes

Erbologica offers among other things traditionally grown herbs and wild herbs

Only safe and effective products.
Before being placed on the market, the products must therefore pass a careful microbiological analysis, of pesticides, of heavy metals,
of radioactivity and aflatoxins.

Once all these tests have been passed, the products pass our quality control and are marketed.

Image label may vary.