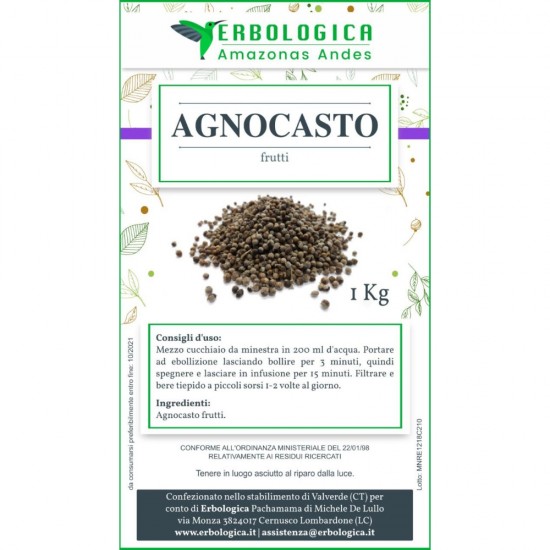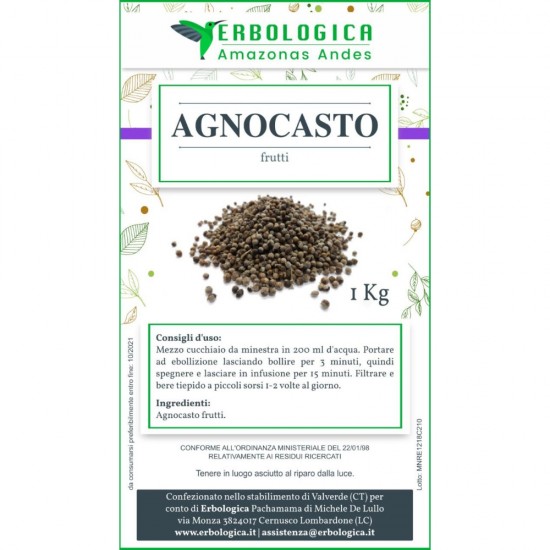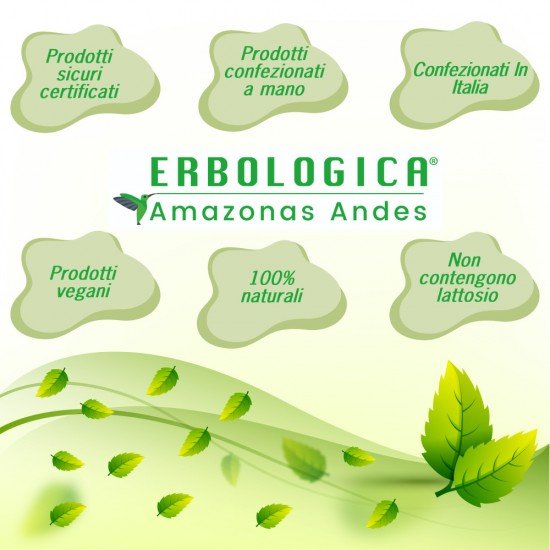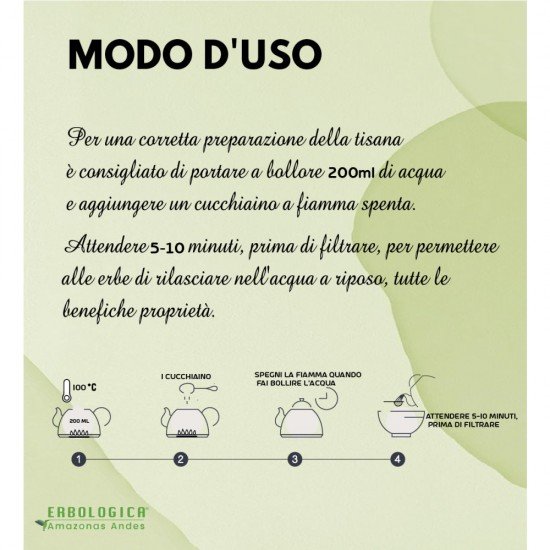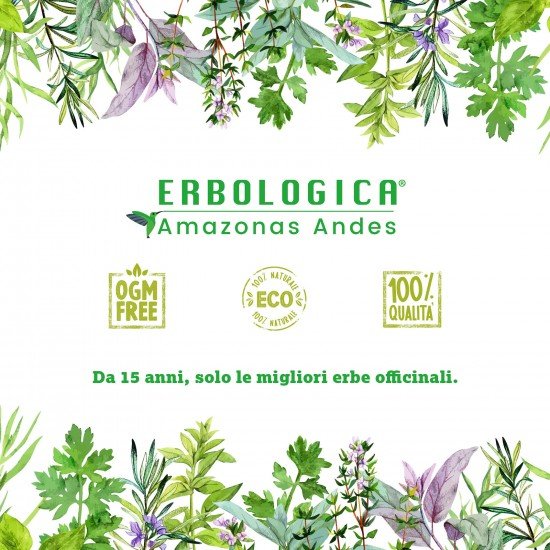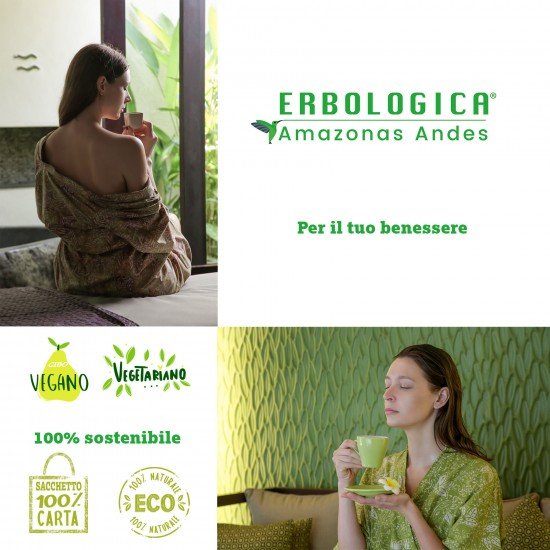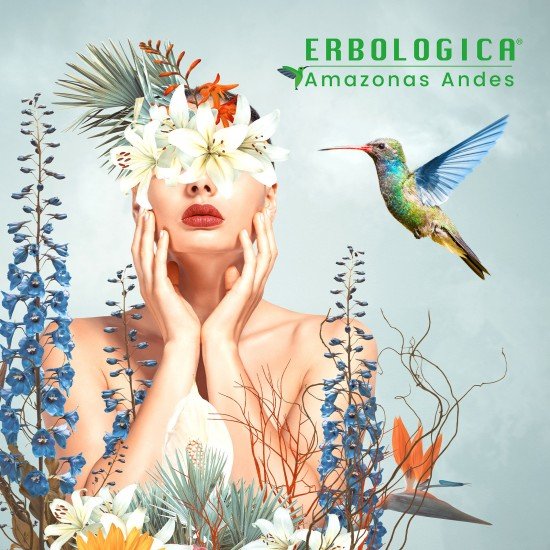 Chaste tree 1 kg
BENEFITS:
During times of high stress it is common to experience moments of decreased sexual desire which can cause frustration, especially for those who are going through a moment of "flat calm" in the couple. Moments of low sexual desire are absolutely normal and very common. In these calm situations, the Agnocasto herbal tea offers multiple benefits to revive sexual intercourse.
The Agnocasto supplement is a natural aphrodisiac with a strong and bitter taste. Its particular flavor is a panacea for awakening desire, and if you are not particularly keen on the sensation of bitterness, we recommend adding honey to soften the taste.

Chaste tree property: this aphrodisiac has an ancient history, it was used above all to "dissolve" the male libido. Vitex Agnus Castus has an anti-estrogenic action indicated for both men and women who have irregularities in the production of high estrogens that lower libido.

Agnocasto herbal tea helps to restore balance and have low estrogens. This aphrodisiac can also be consumed for nervousness ailments. It is particularly useful for women who are in the menopause phase, in fact, thanks to its action, the Agnocasto supplement regulates the production of estrogens and manages to dispense them equally throughout the body.

METHOD OF USE:

Chaste tree herbal tea can be prepared using both the leaves and the berries. Specifically, the leaves can be eaten both fresh and dried; in the first case the strong and decisive flavor is maintained, in the second a lighter flavor is obtained without altering its properties. The leaves must have a good color, even when dried, to ensure maximum benefit.

Whether it is prepared with leaves or berries, for those who do not like too bitter flavors we recommend adding honey to sweeten the drink.

To better enjoy the aphrodisiac properties of the Agnocasto berries herbal tea, we recommend boiling the water together with the product for a maximum of 5 minutes, this will allow you to eliminate the bitter taste without altering the nutritional principles. If, on the other hand, you are a lover of strong flavors then you can boil the berries for 2 to 3 minutes.

Other names: vitex agnus castus

Content: 1000 grams of chaste tree fruits Brand:

Erbologica Amazonas Andes