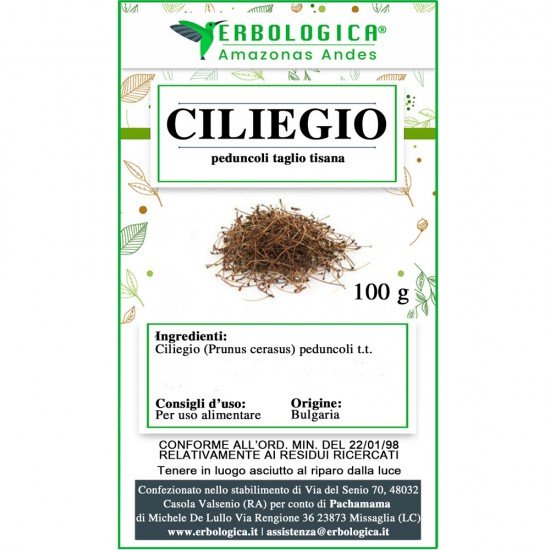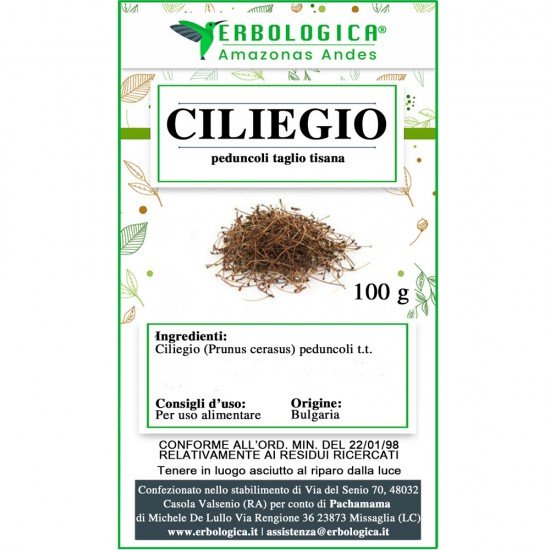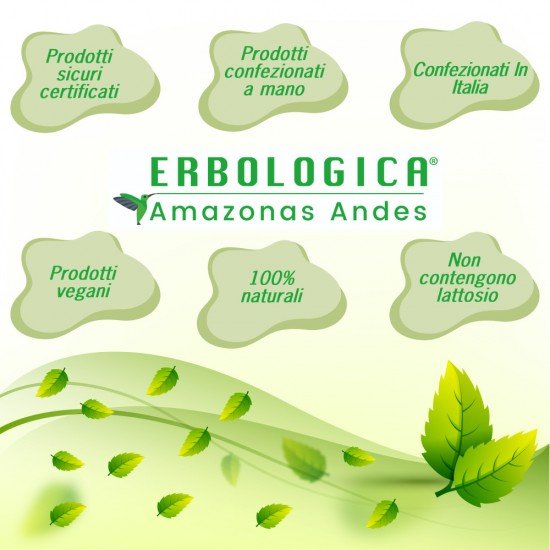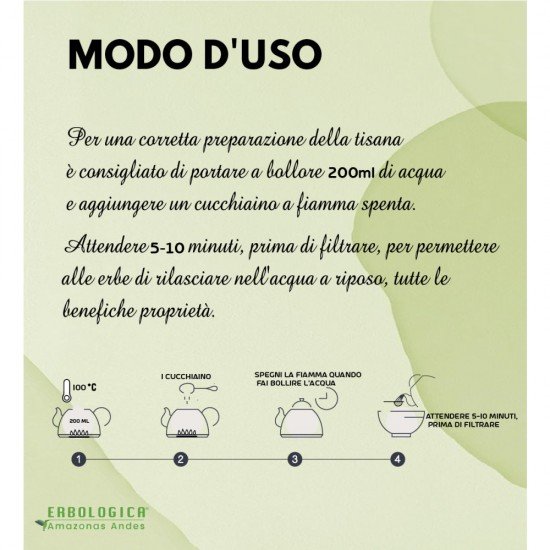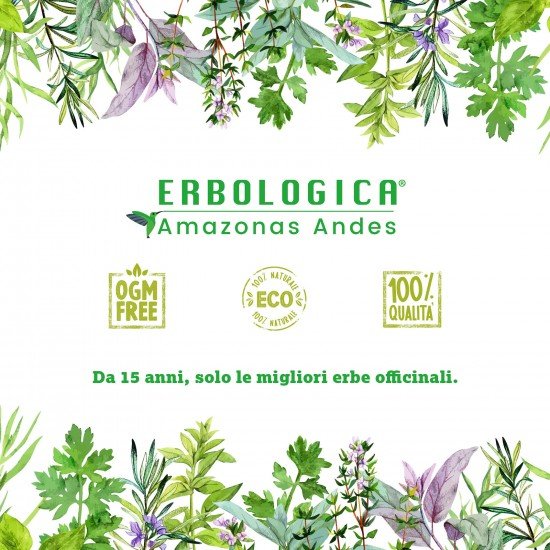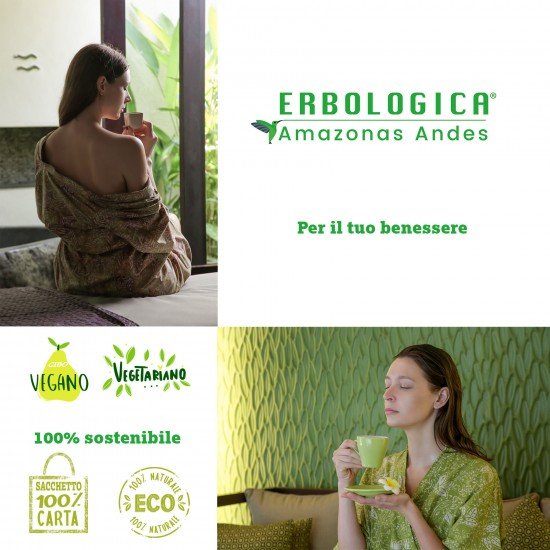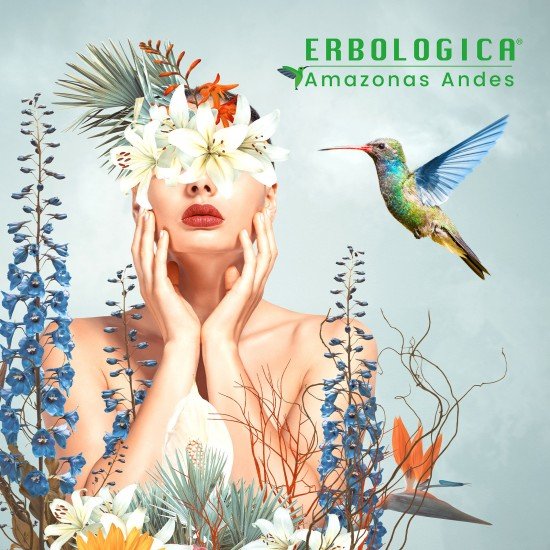 Cherry tea peduncles 100 grams
Cherry herbal tea peduncles
The cherry tree is a tree with a thousand properties and many beauties. Each part of this plant brings healing benefits. Starting from the roots to finish with the fruit, the cherry tree is useful in many situations and for various diseases or ailments.

Not everyone is aware that cherry tree stalks are also used a lot in herbal medicine. What are? we are not talking about the cluster fruit or the branch that has a downward slope. The peduncle of the cherry tree is the "stem" that connects the fruit to the branch.

The herbal tea peduncles cherry is widely used both in the East and also in Europe, but where the meaning of the properties given by this herbal product has been lost a little. However, we see that it is coming back very used and also in great demand.

In the cherry peduncles herbal tea there is a taste that is sweetish, similar to apple tea, in some ways, but with a more "woody" aftertaste, like a root. Pleasant, this is undoubted. It is used a lot in summer making it also rest in the refrigerator for a few hours.

Cherry peduncles and its benefits

The use of cherry stalks has been known since ancient times, many of its properties and that is why it is widely used in herbal medicine. Excellent draining remedy that also helps those who need to lose weight and follow diets

In the cherry tree peduncles and its useful benefits also at a purifying level, excellent for anyone suffering from constipation or having serious digestive difficulties. There are periods in which we can all have digestive difficulties, also due to stress or an incorrect diet, but instead of using laxatives, which do not intervene with adequate care, it is better to try to stimulate the stomach walls in a completely way. natural.

Furthermore, the cherry tree peduncles and its benefits are also aimed at problems of:

- Cystitis

- Water retention

- Gout

- Cellulite

- Inflammation in the urinary tract

In fact, it was considered the "magic filter of the nobles" who often suffered from gout due to a diet based on not always fresh meat.

Cherry stalks herbal tea preparation

Cherry stalks can be found both fresh and dried. The fresh product releases a very sour taste, in some ways also bitter and is loved by those who have a purely vegetarian diet, where herbaceous flavors are known.

While, as regards the dried peduncles, they are much more delicate and particularly pleasant in the flavor of the herbal tea. However, one wonders which is the ideal preparation for the cherry peduncles herbal tea. Let's say we are talking about a product that is similar to the root. The composition is rather hard, therefore the cherry peduncles herbal tea preparation is rather long and similar to cooking a root.

However, you should never, ever boil it. The product is added to the water and placed in a saucepan over a slow flame that must not be brought to a boil, but where it must remain at a constant temperature for at least 10 minutes.

Cherry peduncles for sale online

Herbal products, erroneously, are thought to be sold exclusively in herbal medicine, but in reality there are many products that are nowhere to be found. Among these we find the cherry peduncles.

However, the cherry tree peduncles for sale online is always available. The proposal for sale also varies in different drying. In fact, there are cherry stalks with a "seasoning" of 3 months up to a total drying of 4 months.

Therefore the cherry tree peduncles for sale online is the answer to the question of where to find it. It is also important to think that even the costs are really very affordable, so much so that it is advisable to buy it to have it in your pantry so that you can use it when you want it most.

Other names: Prunus Cerasus

Properties: diuretics, sedatives of inflammation of the urinary tract, cure-all of the kidneys,

refreshing, anti-uric.

Preparation: 3 grams in 100 of water, drink one cup in the morning and one in the evening, on an empty stomach.

Excellent in case of kidney stones, nephritis, cystitis.

External use: decoction of 6 grams in 100 of water, soaked tablets are made, to be applied

in the affected areas, to treat irritated, chapped skin with dilated capillaries.

Content of 100 grams

Brand: Erbologica amazonas andes