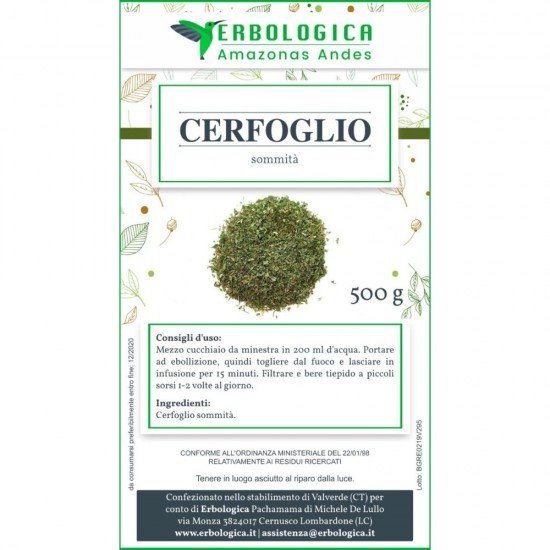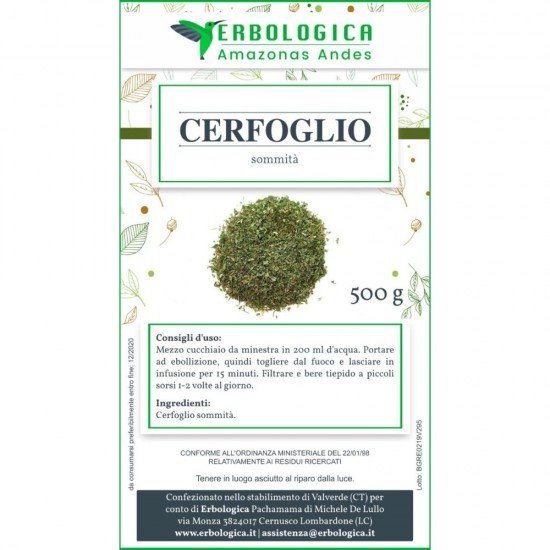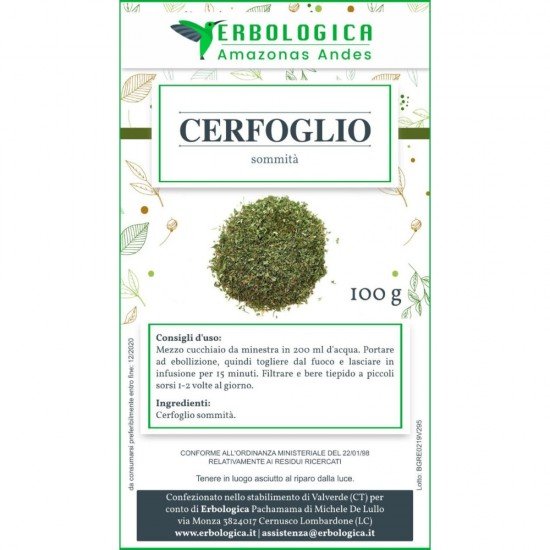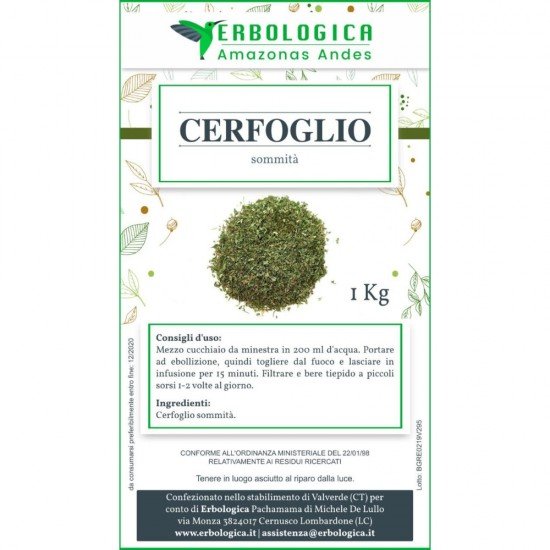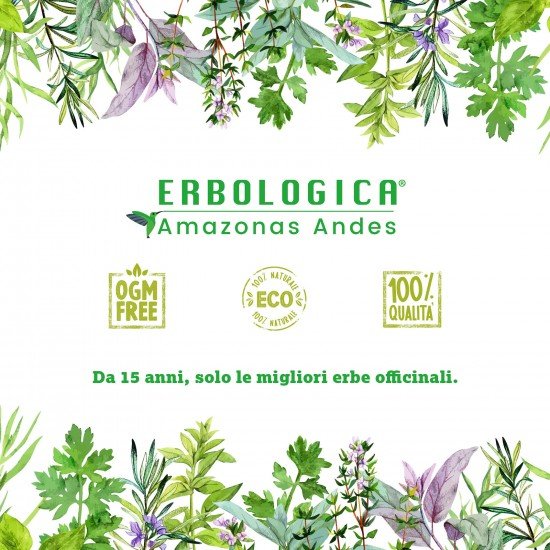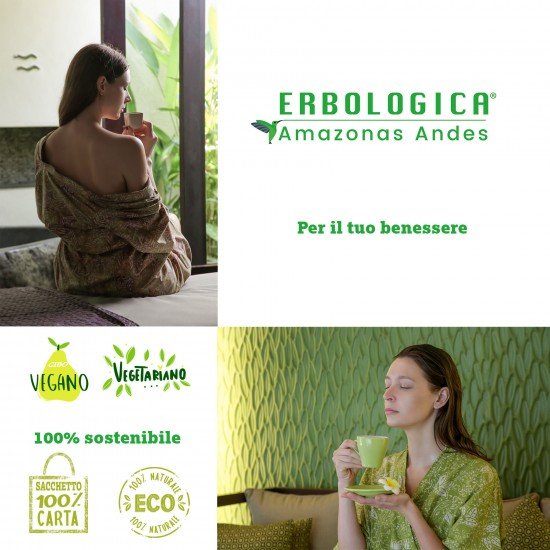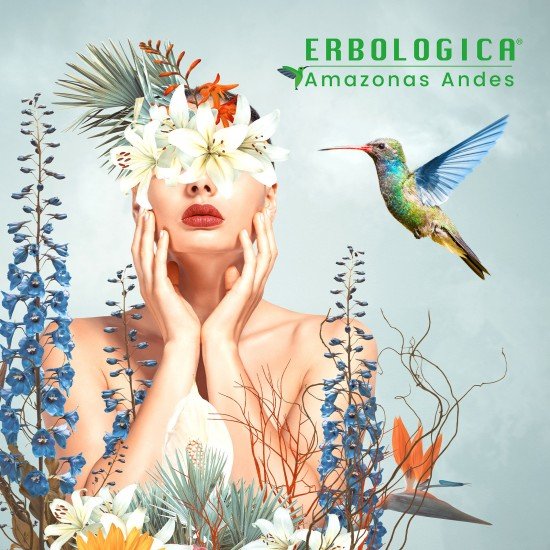 Chervil plant herbal tea 500 grams
Chervil herbal tea
Lovers of strong flavors, you must absolutely try the Chervil herbal tea which is a tasty, tasty drink, suitable for those who love the flavor of "nature" in its purest form and also to have a good cure for various health problems.

Chervil herbal tea has a strong herbaceous taste, but not bitter or sour, it has a particularly delicate blend that can then be increased, in its flavor, only by the amount of product you pour into the water.

Chervil herbal tea is also perfectly suited as a drink to be used for a possible daily break, perhaps after you have stressed yourself running left and right to keep faith with work, family and social life commitments. It is proposed as a replacement for other herbal teas.

Particularly recommended for the elderly, who may have joint problems, but it is generally useful for a purifying action. Recall that, even if its flavor is herbaceous, it can then be sweetened when it comes to those who really love sugary flavors, always use honey rather than artificial sugar.

Benefits Chervil herbal tea

The benefits Chervil herbal tea are diuretic, cleansing for the organs and laxative.

If you have recently overcome a stomach flu, which today is a health problem that is faced at least once a year, using this herb helps to restore proper intestinal functioning, but also to strengthen the stomach walls.

Likewise, the Chervil herbal tea benefits are also proposed as an aid to reflux problems or after food poisoning has occurred. In fact, when there are intestinal infections, the Chervil herbal tea benefits are the best ones you can find in homeopathic medicine.

We emphasize that it is not only useful for digestion, but also with regard to any rheumatic pains and cough problems that can also be nervous. The nervous cough is calmed down in a profound way and this allows you to not have to then use medicines or drugs.

How to prepare the herbal tea

Chervil is a herb that is very rich in vitamin C, carotene and is also rich in various mineral salts, among which we also find iron. However, even if these nutrients are absolutely a strong source of energy for our body, in order to be able to extract them, you must be careful when cooking the herb.

For how to prepare the Chervil herbal tea, simply bring the water to a boil, then pour the product and mix with a wooden ladle. Be careful that mixing the product is the only thing that allows you to have a good mixing of the water and also of the heat.

In fact, air is brought into the water, this then helps to even out the heat of the pot and thus to release the nutrients present.

Sometimes, when you think about how to prepare Chervil herbal tea, you focus only on boiling, but once it boils, you have to turn it off and then let it cool, remember to mix it in order to have the certainty of a good flavor.

Chervil herbal tea for sale

The Chervil herbal tea for sale is easily available in a physical herbalist's shop, but where you must always pay attention to the origin and also to the conservation. Being this a very herbaceous product, it also leads to a strong lightness and a great humidity.

For a truly optimal product, it is advisable to search for the Chervil herbal tea for sale on the internet as you can have a good quality of the product, but above all it has a very affordable, economic price that is certainly lower than that of physical stores.

Chervil plant herbal tea cut 500 grams

Properties: purifying, pectoral, diuretic, eupeptic.

Preparation: a teaspoon in 200 ml of boiling water, let it stand, drink 2 cups a day.

External use: poultice of boiled leaves, used as eye drops, are used to treat conjunctivitis.

For cosmetic use: infusion packs to delay the appearance of wrinkles on the face.
In the kitchen the leaves are added to salads, omelettes, vegetable soups.

Content of 500 grams

Erbologica Amazonas Andes