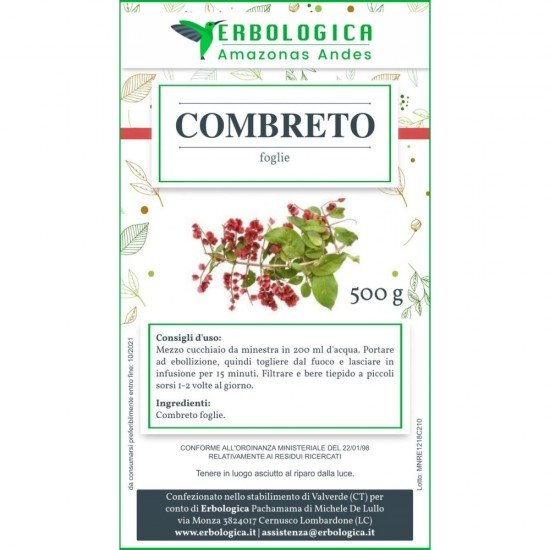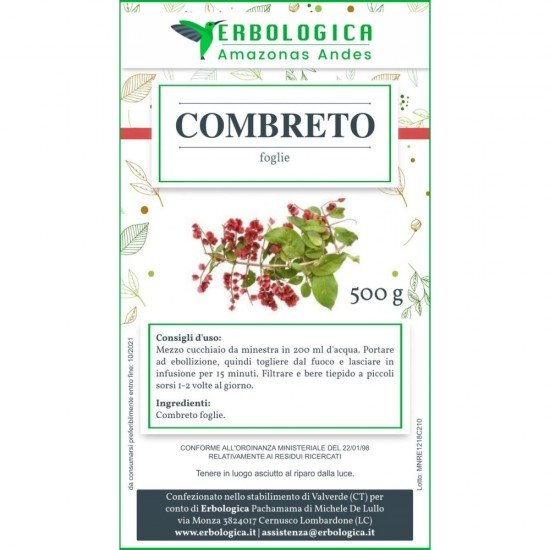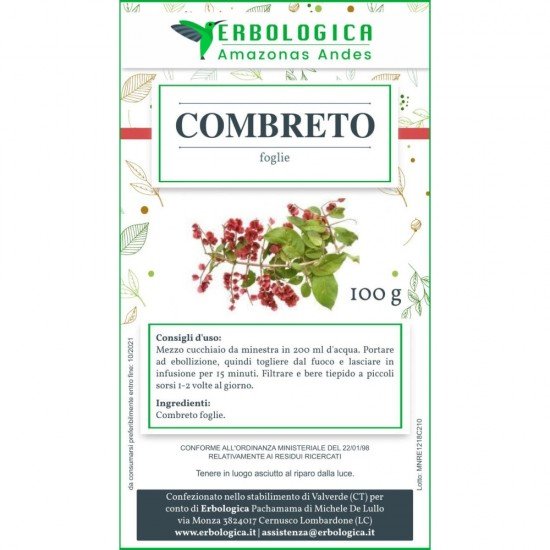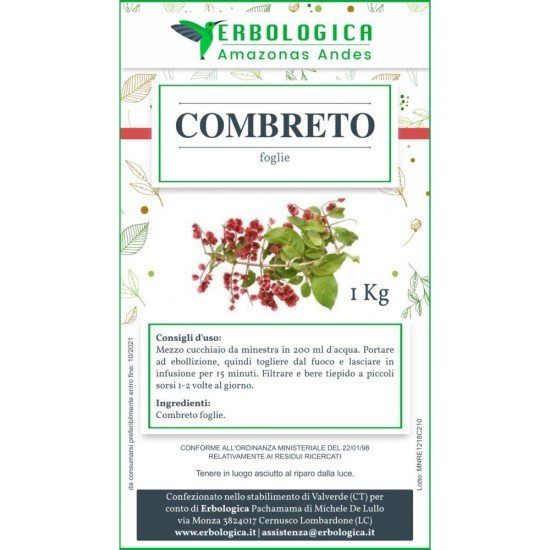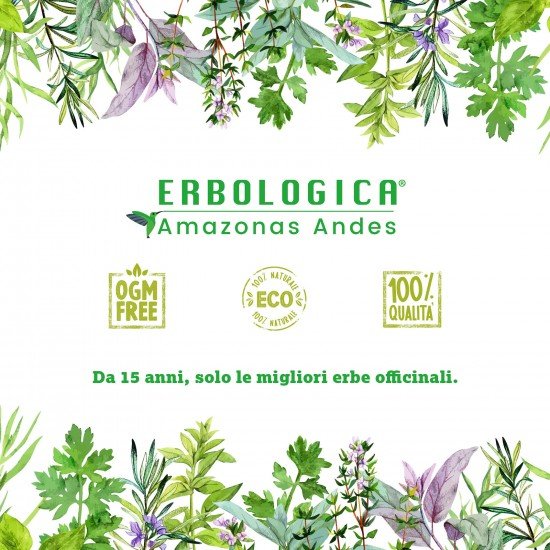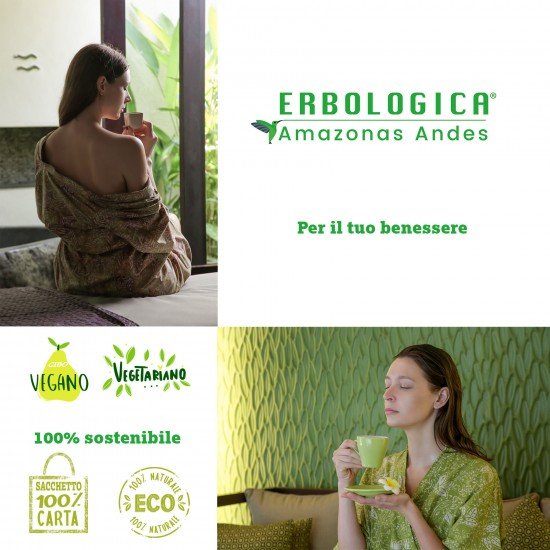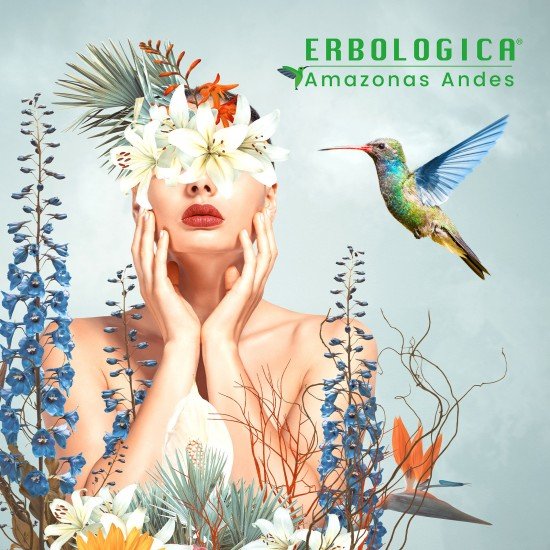 Combreto leaves cut herbal tea 500 grams
Combreto leaves herbal tea
The herbal tea combreto is widely used in traditional medicine, but it has a contradictory history.

In the Middle Ages, the herbal tea combreto was a medical drink that was used for the treatment of the liver and for the control of bile. In some testimonies of the time, the combreto leaves herbal tea was used as a "hangover" or even for the treatment of nervous crises. Also because it was thought that quarrels and nervous crises, as well as epilepsy, were due to a transfer of bile.

In the Renaissance, the herbal tea combreto instead was considered as a drug that gave hallucinations. In reality, its flavor alone was a catalyst for other drugs that gave us hallucinations, but which were too bitter to take in their pure state, so we preferred to use a herb that could be used to balance flavors.

Later it was possible to note that, again in the Renaissance, the presence of the combreto in some hallucinogenic drinks was used only to control liver pains that were felt after the effect of hallucinations faded.

Today it is known that the combreto leaves herbal tea is a drink that is very useful to our body and that is taken pure to help the functions of the liver.

Benefits combreto leaves

Combreto is a cholagogue drug, that is, it is aimed at treating the liver, limiting pains caused by food poisoning, but also to reduce the production of bile. Consequently, the benefits of the leaves also occur on the gallbladder. This allows us to really have a support for these two organs which are a little bit the "filters" of what we eat.

In the end it is also important to think that the benefits of combreto leaves are also useful for preventive care. If perhaps there are people who have reflux or who often experience severe pain in the liver, as well as

having to change their diet, they must take and drink a herbal tea of ​​combreto leaves at least once a week.

In the benefits combreto leaves we also find an excellent help for liver failure and for those who suffer from biliary lithiasis.

In the benefits combreto leaves useful to all users we find the possibility of having a natural laxative. Hence it is also useful for people suffering from constipation problems.

However, we must never exaggerate in its intake in order not to have abdominal cramps or in any case discomfort that are aimed at the stomach walls.

How to prepare the combreto leaves herbal tea

Combreto leaves are sold totally dried and often also chopped. To use a good method of how to prepare the combreto leaves herbal tea you must think about recovering all the nutrients it possesses.

Leaving them to infuse is never a good method because it recovers all the nutrients it then released. Quini, the unique method of how to prepare the herbal tea combreto, is to boil the water over medium heat and then pour in the product. At this point it is left to boil, again over medium heat, for at least 5 minutes, and filtered before the water cools.

Combreto leaves for sale

The combreto leaves direct sale is very easy to find. The shops that are offered to the immediate sale combreto are herbalists. Maybe not all of them have them, but it is enough simply to contact herbalists who are very well supplied.

If you want to buy it when you want, but at very affordable prices, then the combreto leaves for sale on the internet should be the final choice. In fact, in this "digital place" it is always possible to find it at affordable prices, compared to those of physical herbalists.

Combreto herbal tea 500 grams

Properties: they are tonic, cure liver failure, jaundice, cure constipation.

Preparation of the herbal tea:

2 grams in 150 of boiling water, drink one cup a day.

Sold by Erbologica Amazonas Andes international herbalist