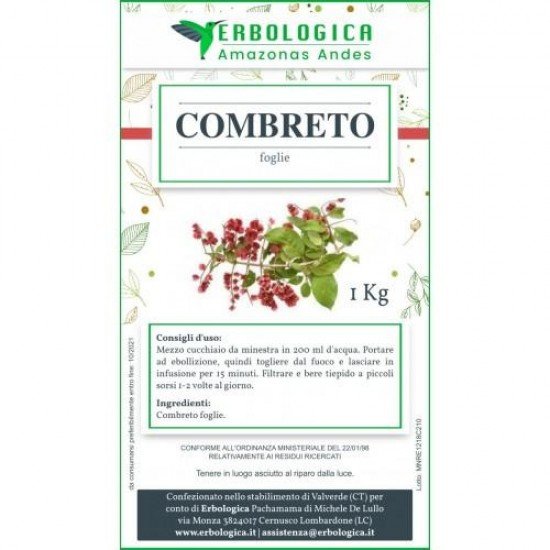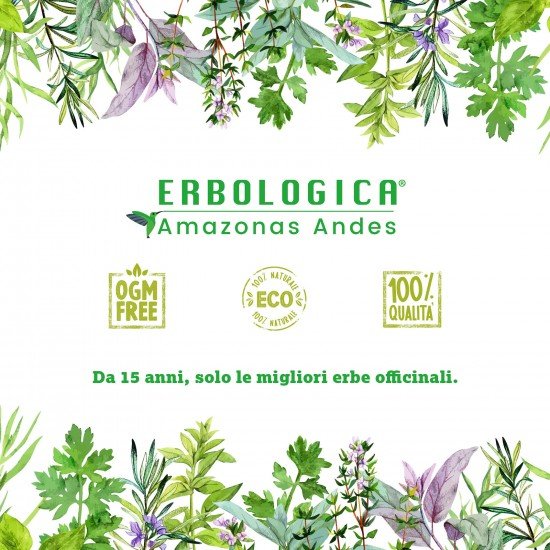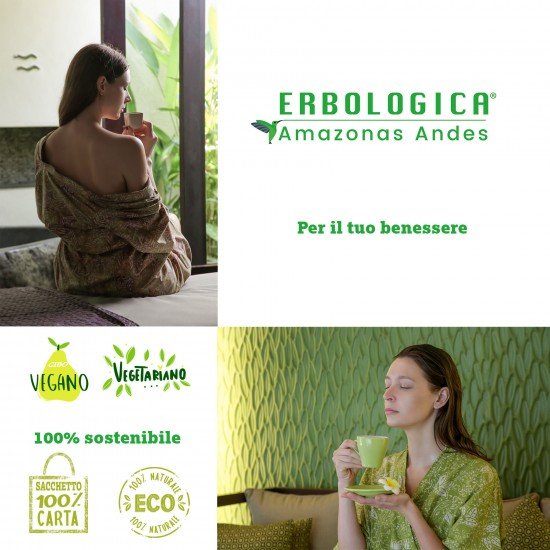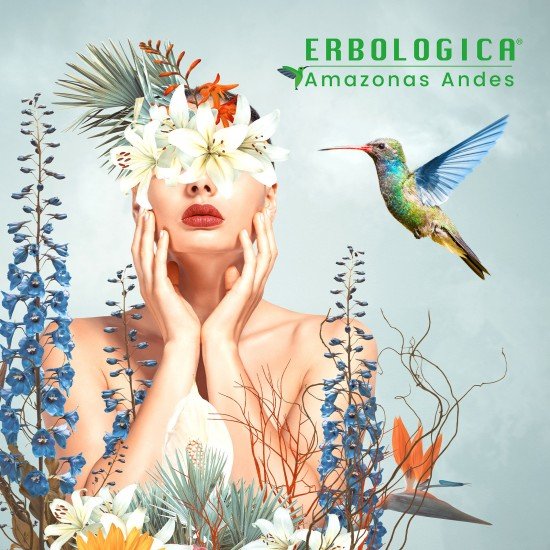 Combreto leaves herbal tea 1 kg
Combreto leaves herbal tea cut
In the world of nature we find that each herb offers a series of nutrients and also of characteristics that can be used to have a good drink or in any case as regards the useful health benefits.

The Combreto leaves cut herbal tea is certainly a drink with a very particular flavor. We find ourselves having a taste that is herbaceous, yet delicate. A spoonful of honey is enough to have a distortion of all of the original flavor, but it is always very pleasant.

Some users have stated that Combreto leaves cut herbal tea is sometimes similar to the taste of hay, but this indicates a storage problem, this means that there is a total lack of any nutrients.

Combreto leaves cut herbal tea is also recommended as a substitute drink for cardamom, perhaps when you intend to have an aid for digestion, but want to have a lower price.

Benefits Combreto leaves herbal tea cut

In the characteristics that concern the Combreto leaf herbal tea benefits we find the safety for an aid aimed at digestion, for the bronchi and lungs.

Some cough syrups, even for those aimed at children, use and make the most of the Benefits Combreto herbal tea cut leaves to solve the damage of phlegm. A herbal product that has large amounts of relaxing and balsamic actions, but without necessarily having a very strong flavor.

The first flu states, when you realize you have low immune defenses, are excellently managed by the Combreto Benefits of herbal tea cut leaves that stimulate the whole organism and therefore lead to a recovery and recovery of strength again in a few hours.

And if there are influences in full development, taking this type of product anyway certainly helps to lower the temperature because it stimulates sweating and elimination of internal toxins or bacteria.

How to prepare the Combreto leaves cut herbal tea

The delicacy of some herbs, like this one, also leads to good attention to everything that mainly concerns the extraction of nutrients and active ingredients. In choosing How to prepare the Combreto leaves cut herbal tea two methods are used.

The first to use, as regards the preparation method, is to simply pour boiling water directly onto the product. Just two tablespoons of Combreto and a glass of very hot water are enough. In this way it has a stronger flavor, but without damaging the principles and natural extracts that exist.

Secondly, for How to prepare Combreto leaves cut herbal tea, simply pour the product when the water boils and leave to infuse for two minutes. Then everything is cooled down and then drunk. In this second cooking there is a decrease in flavor, in the sense that it becomes much more delicate.

Combreto leaves cut herbal tea for sale

Forget about being able to find Combreto leaves cut herbal tea for sale in herbalist shops because it is a product that must be disposed of quickly, to maintain its freshness, and not all stores prefer to have this herb.

Alternatively, it is always possible to find it in herbalists in some seasons, namely during its flowering. In this case, the Combreto leaves cut herbal tea for sale is absolutely fresh and therefore offers a series of benefits all aimed at the body.

Then if you want, the Combreto leaves cut herbal tea for sale on the internet, leads you to have the security of a product that is still good and fresh enough. The important thing to remember is that it must always be free of any preservatives in order not to compromise its beneficial state.

Combreto herbal tea

Preparation of the herbal tea:

2 grams in 150 of boiling water, drink one cup a day.

Sold by Erbologica Amazonas Andes international herbalist