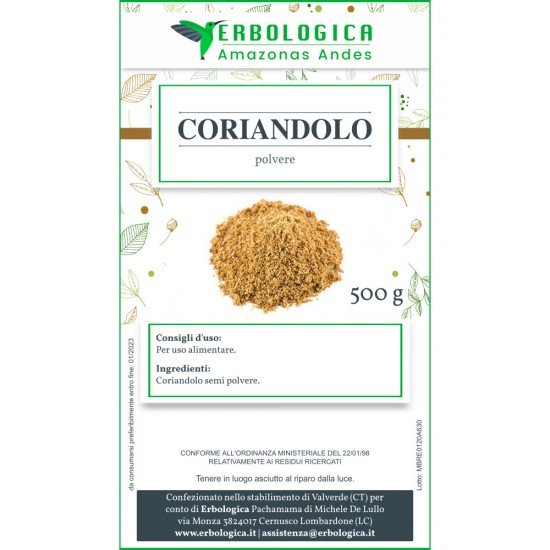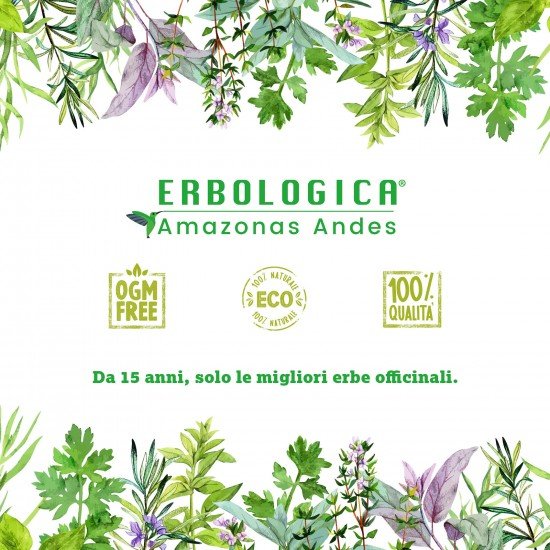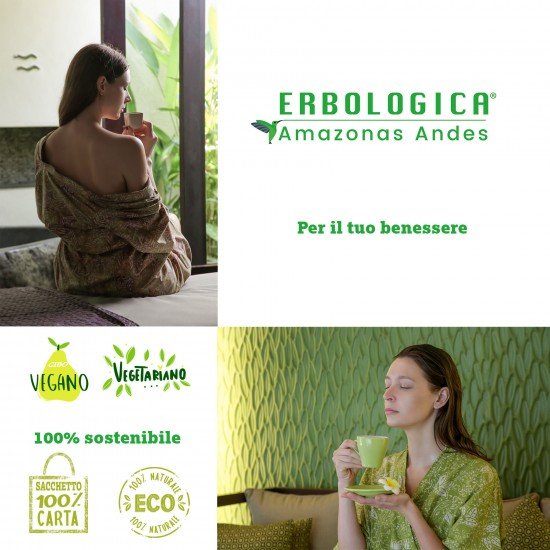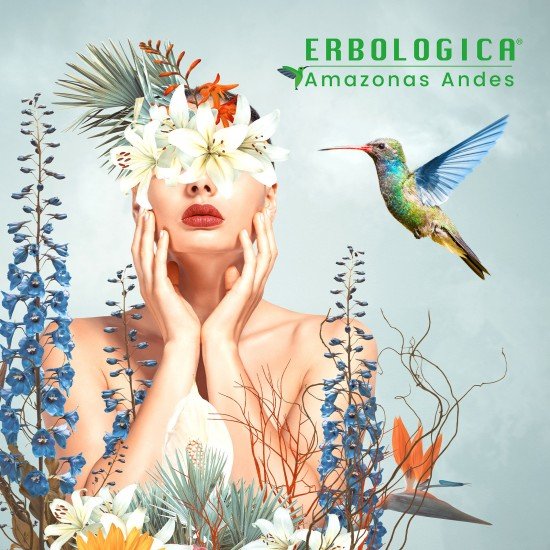 Coriander herbal tea powder 500 grams
Coriander herbal tea powder
Coriander is a seed of a plant whose leaves are often used. In Italy, seeds are used especially, which have a similar taste to parsley mixed with celery. When cooked, it has a much sharper and particularly good flavor. A curiosity that "revolves" around coriander is that it is directly called "Chinese parsley".

However, it is also possible to extract a good powder to create an excellent herbal tea. Coriander herbal tea powder is certainly very special, but it immediately helps eliminate bad breath and treat gum problems.

Leaving aside what are the benefits, which are many we underline, let's also say that you have a different drink, which is liked by those who love the flavors of spices and herbs. In fact, everyone likes coriander powder herbal tea, it is not a drink that is disgusting, quite the contrary.

When used in boiling water, the strong points of sweet and aromatic are accentuated. Coriander herbal tea powder can also be used in the summer. A drink that is never boring and never tired, also suitable for children.

Benefits coriander powder

All spices are exceptional antibacterials and anti virals. The first antibiotics that have been used for over 2000 years by humans. Just think that the confetti and its plant is loved by herbivorous animals. In a primordial survival instinct, the animals themselves are aware of the benefits that this plant offers. A completely natural antibiotic.

The benefits coriander powder are used in an exceptional way for the treatment of colds, catarrhosis, dry cough, allergies and also for the rebalancing of the immune system. At this point we also want to evaluate exactly what are the methods of use.

Children, who can often suffer from small seasonal influences, should take an herbal tea or a decoction with this spice in order not to use drugs that lower the immune defenses. The cilantro powder benefits on babies are evident immediately.

Are you a person who suffers from allergies, even seasonal or due to pollen? The benefits of coriander powder are also revealed through its aroma. Smelling the aroma of coriander leads to a new strength in the nostrils and mucous membranes of the nose. This reduces the itchy state in the nose and also the irritation in the lungs.

How to prepare coriander powder herbal teaCoriander is used both in the kitchen, for the preparation of first and second courses, but it is exceptional as an herbal tea and decoction.

There are two methods of how to prepare coriander powder herbal tea. The first is the one concerning fresh coriander. In this product there is a very strong scent and therefore it has to do with a greater presence of nutrients. In order not to damage the "fresh" properties, simply bring the water to a boil, turn off and then add the fresh product, stirring until it dissolves.

The second method of how to make dried coriander powder tea is to boil it, stirring constantly, for only up to two minutes.

Coriander powder for sale

Coriander powder sold in supermarkets is certainly a "poor" product, we are sorry to say, but often pulverized shells are used and therefore there is a decrease in nutrients.

At this point, where can you find good quality cilantro powder for sale? In herbal medicine there is certainly a product that is excellent, where it is possible to have a good freshness of coriander. Furthermore, if we want to have lower prices, then it is advisable to contact the online world, but always and in any case specialize in the herbal sector.

For the coriander powder for sale online take a "spin" on the internet