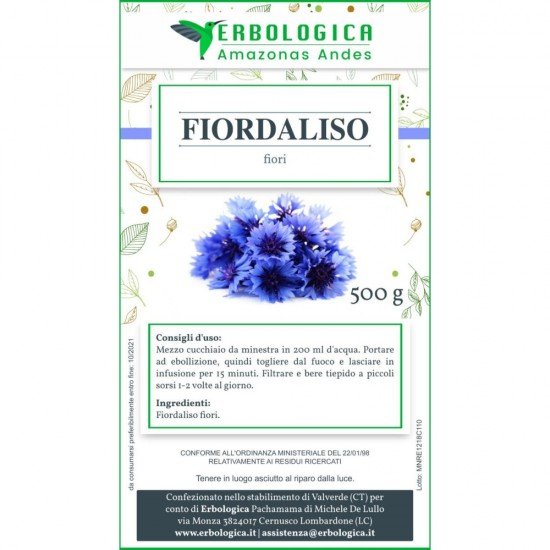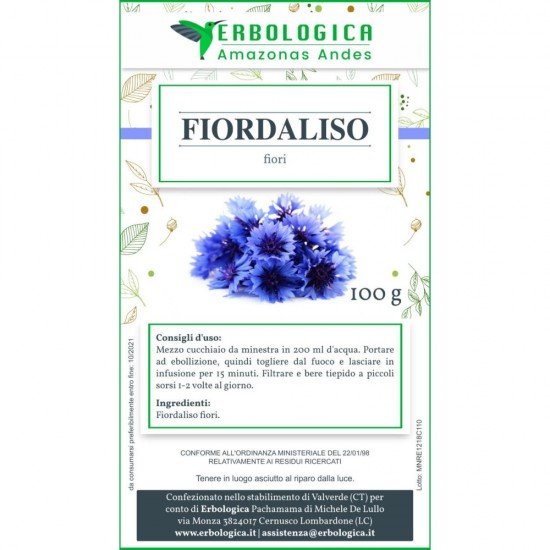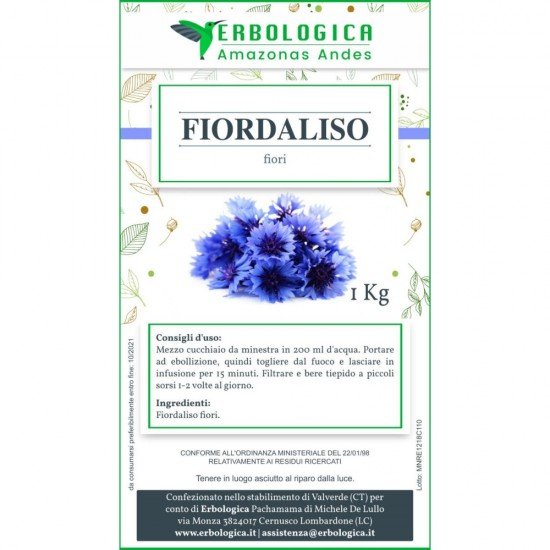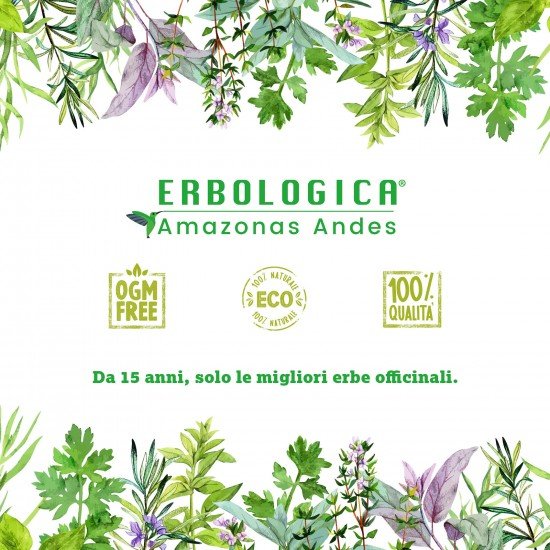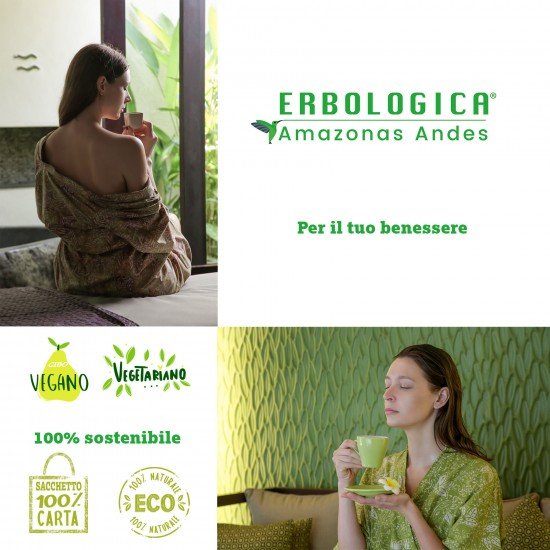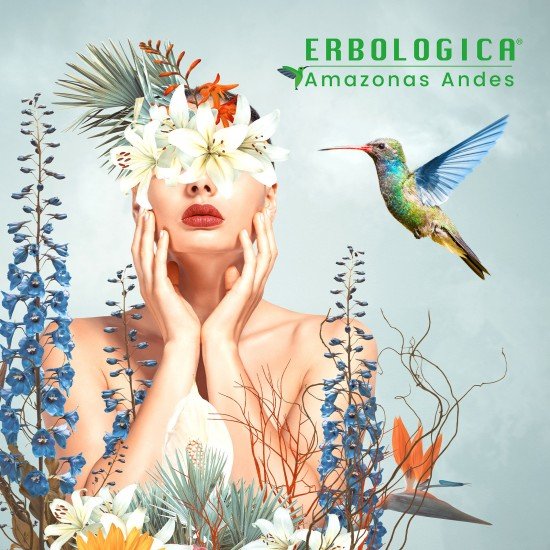 Cornflower flowers cut herbal tea 500 grams
Cornflower flowers cut herbal tea
A flower with an intense blue hue that recalls the depths of the ocean and which is also very beautiful to see, is precisely the cornflower. It is a plant where the flower can be used and which is an excellent herbal aid.

The herbal tea cornflower does not have a very sweet taste, indeed in some ways it can seem rather sour, but in a similar way to the classic black tea. You can sweeten its flavor directly with a little honey, better not to use refined sugar because otherwise it creates a sort of "molasses" type flavor which is also unpleasant.

The best advice, as far as the herbal tea cornflower is concerned, is to drink it entirely pure. Once you start tasting, the palate quickly gets used to its flavor and therefore also becomes pleasant.

Either way it is one of those herbs that are really worth trying at least once in a lifetime.

Cornflower benefits and properties

In addition to having a very special drink, cornflower benefits and properties aimed at eye care. One of the very few herbs that manages to guarantee actions that are decongestant, thus relaxing and nourishing the watery parts of the eye. Also useful in case of conjunctivitis or sty problems that arise due to seasonal allergies.

The cornflower benefits and "ocular" properties, if we can define them in this way, also in consideration of the active ingredients that are present in its lymph. It manages to stabilize the pressure of the eyeball. Anyone suffering from hypertension, high blood pressure and even thyroid gland tends to have eye pressure problems which also leads to severe headaches. By drinking cornflower herbal teas, but also making compresses with the infused flower, you have the possibility of a perfect and completely natural cure.

Cornflower in herbal medicine

Herbalists have always been known as a "pharmacy", because herbs were the first medicines used by man in different cultures. Each nation has developed alternative medicine which, despite the evolution in the laboratory, has still led to excellent results even today.

The cornflower in herbal medicine today can be found only in the flowering phase of this plant or with products that are dried. In fact, it is resold only on the basis of good drying, but without any chemical elements that can also be preservatives that damage the internal active ingredients.

However, there are many physical stores that have a good choice of this product. Cornflower in herbal medicine is one of the purest products that we can find on the market. Obviously, we always try to know what the month or year of collection is and therefore also the possible deadline.

Cornflower herbal tea for sale

The herbal tea cornflower for sale in herbal medicine is available in two types. The first is that of pre-packaged blends, that is, with the typical appearance of tea bags, only they have cornflower inside. We can also find this herb mixed with other spices.

The second type of cornflower herbal tea for sale is the loose one, that is to say the classic dried herb and petals that can then be placed inside a "filter" where the hot water falls.

Both offer good quality, but we cannot deny that the dried, but loose, herb blend is definitely the one that is full of good active ingredients that rehydrate and then are released into the drink we're going to drink.

In general we can say that the cornflower herbal tea for sale, with the characteristics listed above, can also be found on the internet since, in physical stores, it is not certain that this herb is found.

Cornflower herbal tea cut flowers (centaura cyanus)

Properties: they fight feverish states, ophthalmias, inflammations, expectorants.

Preparation: 2 grams in 100 of boiling water, drink 2 cups a day.

External use: use the infusion obtained with two grams in 100 of distilled water for

external washing, for inflammation of the eyelids, conjunctivitis, against gargling

inflammation of the mouth and throat.

Warnings: for washing and eye disorders it is advisable to use distilled water.

Content 500 grams

Amazonas Andes Herbological Brand