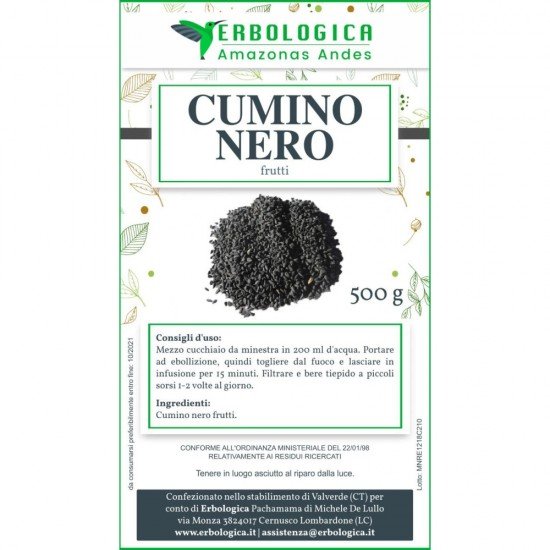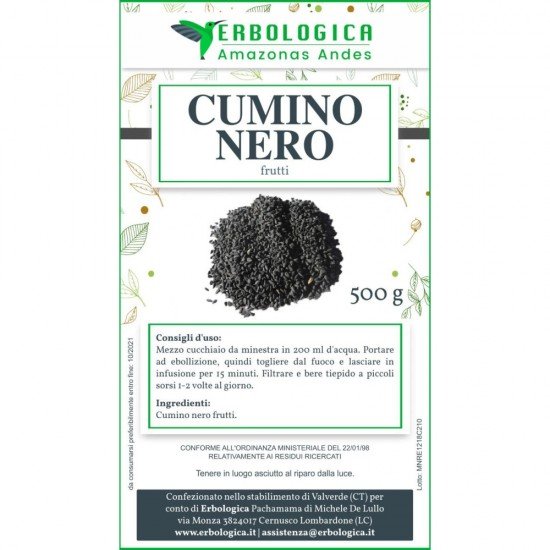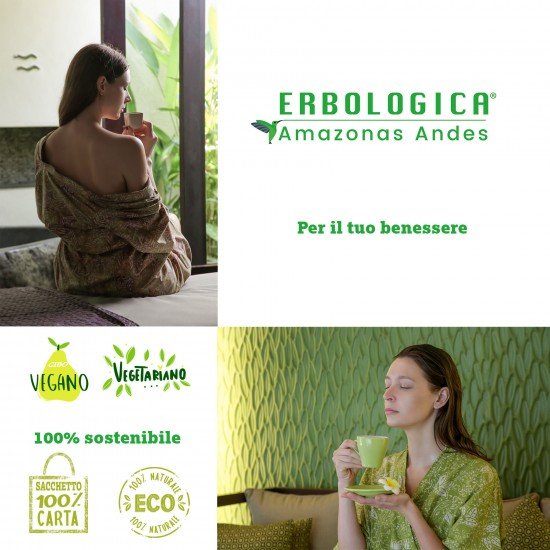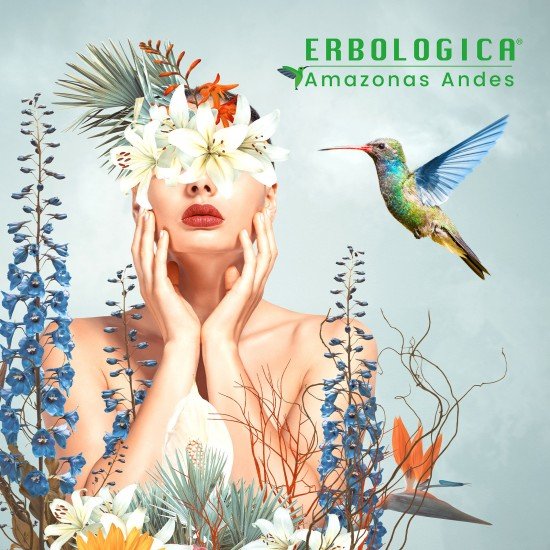 Black cumin seeds (nigella sativa) 500 grams
Black cumin seeds
Black seed cumin has been known for over 3,000 years and has been one of the hallmarks of Arab medicine. In fact, due to its multiple properties, it has always been defined as a "magic plant". Today, also through various analyzes that have characterized and noted what the internal properties are, we can say that black seed is really multi-action.

What is black cumin seeds used for? Basically it has some characteristics:

- Anti-inflammatory

- Analgesic

- Stimulates the immune system

- Dilates the lungs

- Check for cholesterol and diabetes

Based on all these diseases, which were also known in the past, but which were deadly, it was possible to cure them with the simple continuous use of black cumin seeds. One of the reasons why it is considered a "magic herb" is that it concerns the treatment of epileptic seizures which, in ancient times, was considered a manifestation of a chosen one by God.

Black cumin benefits

Black cumin benefits the whole body, but we still want to emphasize the benefits that a healthy person derives, because it also helps people who do not suffer from any pathology, as well as those diseases that can be very difficult to manage.

In healthy people, the use of black cumin benefits the immune system, in the sense that it increases internal defenses, helps blood pressure and also leads to a valid help with regard to heart problems, with reference to tachycardia and atrial problems. .

For those who are asthmatic, diabetic or even with high blood pressure, black cumin benefits precisely to rebalance those problems that characterize the degeneration of these pathologies. In reference to the lungs, black cumin benefits bronchodilators by increasing lung and blood oxygenation.

Black cumin how to use it

To reap all the benefits that this spice can give, you also need to know how to use it and where you can maybe cook it.

How to use black cumin in recipes must still be served raw or toasted. It is combined with soups, grilled vegetables or even in salads, as long as you like the flavor as it is very particular. However, it is possible to use it in several Arabic and Turkish recipes as it is used continuously.

An alternative use, which always concerns the question of black cumin how to use it, herbal tea or decoction is certainly the best solution. In fact, by drinking only the water in which the cumin has been for over 10 minutes, you get all the active ingredients and enzymes that are there.

Better not to boil it directly because you risk altering and diminishing those characteristics and properties that it possesses and that are of help to our organism.

Where to buy black cumin

This being a spice that is often also used in the kitchen to recreate recipes that are completely ethnic in style, black cumin can also be found in certain foods. Obviously, it is always better to look for those that are well supplied, also with respect to cuisines and ingredients belonging to other cultures.

Anyway, the question that many users ask is: where to buy black cumin? Surely on the internet it offers the possibility of being found immediately, if we then go to evaluate other physical stores we could be very disappointed.

Just do a little research to find out exactly where to buy black cumin.

An important thing not to forget is that black cumin, being a spice, still has an expiry date and must be very fresh to have all the internal active ingredients which are really excellent for internal benefits.

Black cumin seeds 500 grams

Other names: cuminella, cinnamonea, black cumin, nigella sativa

Properties: carminatives, diuretics, fluidifying the mucous.

Preparation: a teaspoon in 200 ml of boiling water, let it rest for 5 minutes,

drink 2-3 cups a day.

External use: de-obstructing: 3-5% decoction for douching, irrigation, enemas.

Attention never exceed the recommended doses.

Content: 500 grams of black cumin seeds

Sold by erbologica amazonas andes