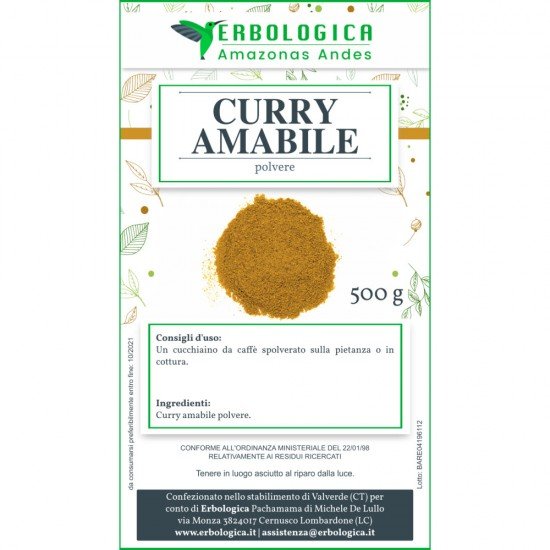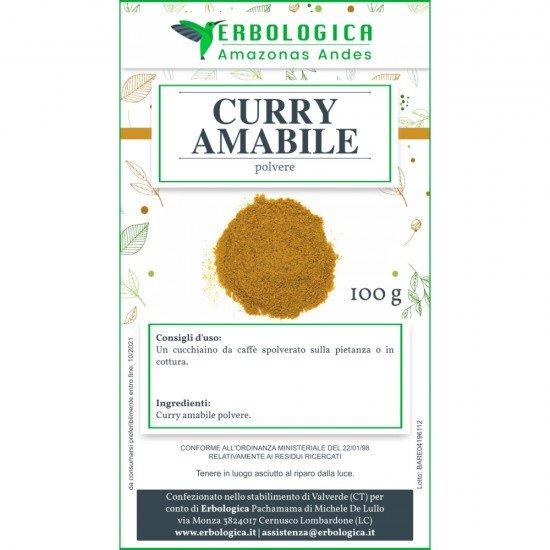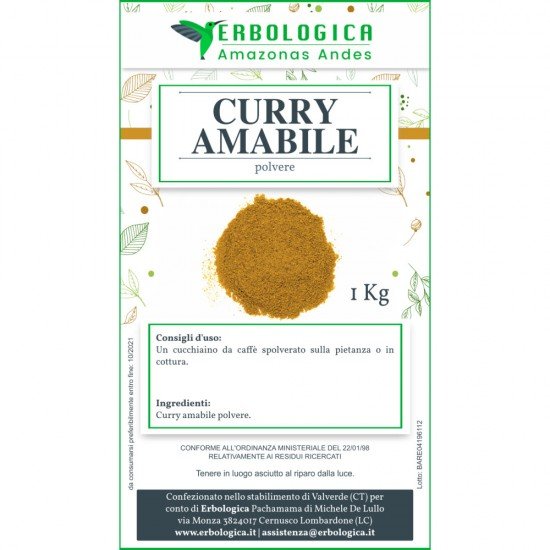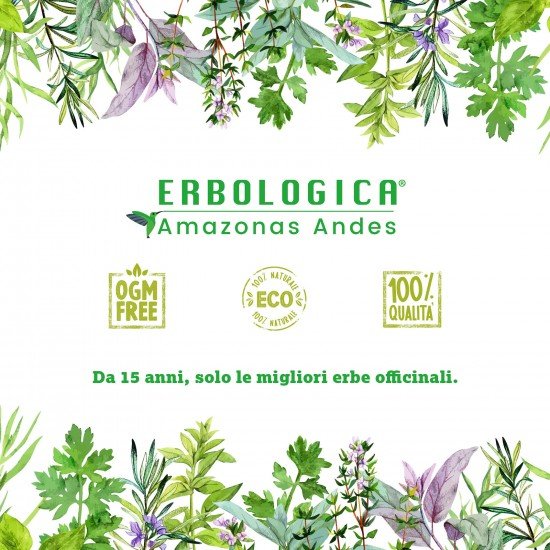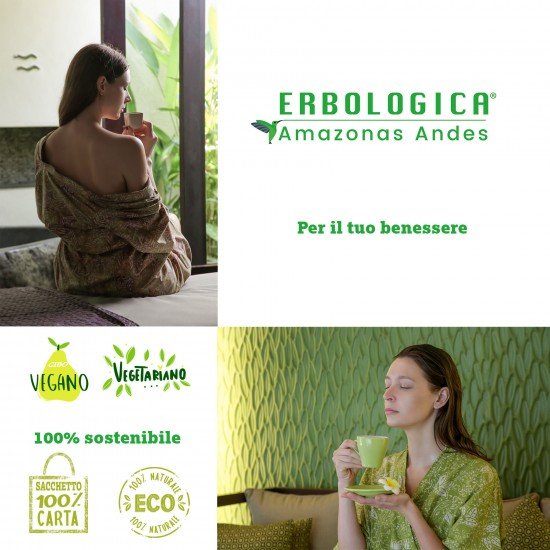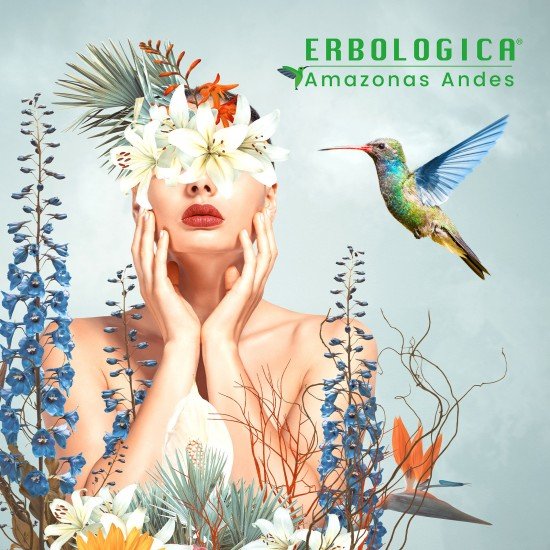 Sweet curry herbal tea 500 grams
Sweet curry herbal tea
Amiable as a flavor, the lovable Curry herbal tea is often forgotten, but because it is simply not part of our culture, but in a time of great integration of cultures and also of homeopathic treatments, the lovable Curry herbal tea is making a comeback.

In fact we can say that it has a taste that is very licorice and therefore becomes particularly sweet, but not excessively. It is a flavor that is particular, ethnic, but which manages to give an exceptional moment of pause.

When can you taste the sweet Curry herbal tea? The best time is in the middle of the morning, when you are already awake, but you need good energy to continue the day. Alternatively, you can also use it in the early afternoon to give yourself extra attention.

The advantage of taking the sweet Curry herbal tea is to derive all the benefits offered directly by its properties, but it is possible to accompany this drink also with butter biscuits or bread and jam.

Benefits Sweet Curry

Preventing aging is one of the characteristics that we find right among the Sweet Curry Benefits. It offers a stimulated action for cell regeneration and also to increase blood circulation, but not only. Its antioxidant power makes the skin look very toned and elastic.

Let's say that however, the Amabile Curry Benefits are often aimed at a purifying and diuretic action that allows you to have a "detoxification" from alcohol in the liver. The latter is the one that is able to absorb the many active ingredients that exist and quickly eliminate the toxins that stagnate inside.

Thanks to the cellular stimulation given by the sweet curry it is possible to have a renewal of the liver and its functions up to rebalancing the production of bile.

Finally, in the Amiable Curry Benefits we also find help for those who have heart problems. Being a spice that helps speed up the blood circulation, it reduces the problems of tachycardia and fatigue, but also reduces the risk of heart attacks.

How to prepare the sweet Curry herbal tea

An incorrect method of How to prepare the sweet Curry herbal tea is to boil some water and then pour a few tablespoons of this spice into it, perhaps allowing it to continue cooking. This way yes

they damage all the active ingredients and nutrients it possesses and you only go to drink a herbal tea that has a burnt licorice flavor.

When you are sipping an herbal tea with this flavor it is advisable to throw it away because, in a simple and wrong way, you have damaged the properties it possesses.

If you want to know exactly how to prepare the sweet Curry herbal tea, just boil some water until it is lukewarm, then pour one or two teaspoons of sweet curry powder into a glass and add this water to melt and combine everything. .

Once the powder has dissolved, simply drink the mixture. Better to mix well so as not to swallow any lumps of powder which then taste the flavor.

Sweet curry herbal tea for sale

Like so many spices, as regards the sweet Curry herbal tea for sale, it becomes almost impossible to be able to find it in herbalists, unless you are talking about shops that are very well stocked.

Strange as it may seem, the lovable Curry herbal tea sold on the internet is the one that offers the best blend because you have the possibility to buy it directly in places overseas or which are directly in Italy, but which are very controlled.

Quality is the main requirement that must characterize the Curry Amabile herbal tea for sale.

Amabile curry pack of 500 grams

It is commercially available in the form of a powder made up of various spices of Asian origin.

It enjoys considerable use especially in India and Northern Europe due to its marked characteristics

spicy aromatic.

It is used in every refined cuisine as a condiment for many dishes, especially meats, game and fish.

Contents: sweet curry powder 500 grams

Sold and produced by herbal amazonas andes international herbalist online