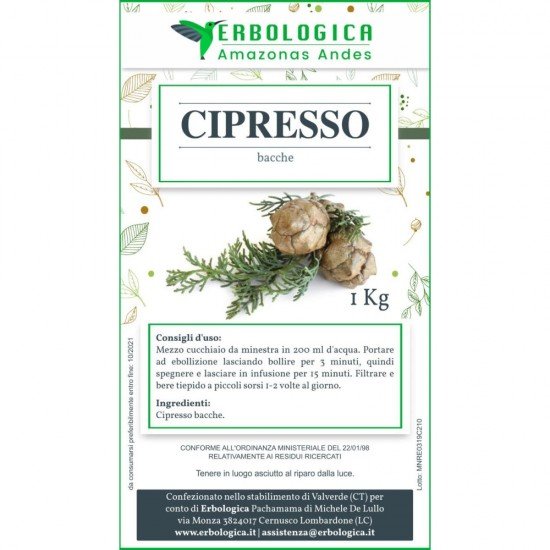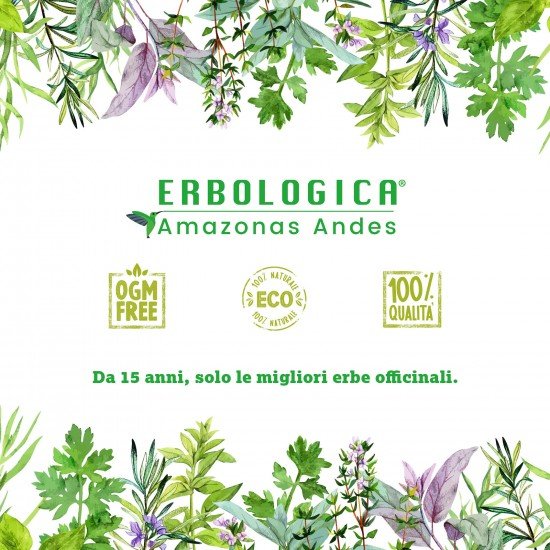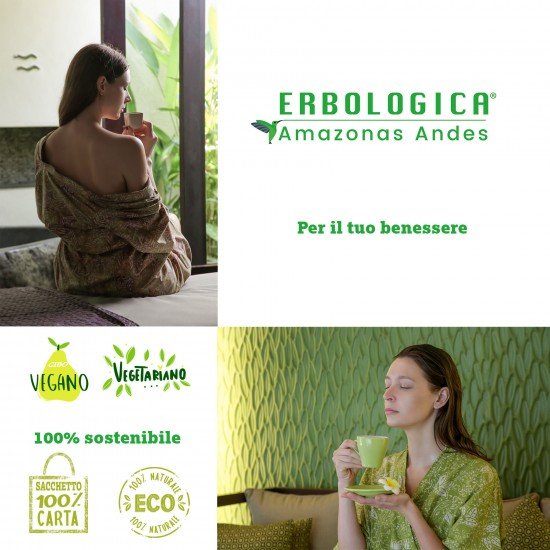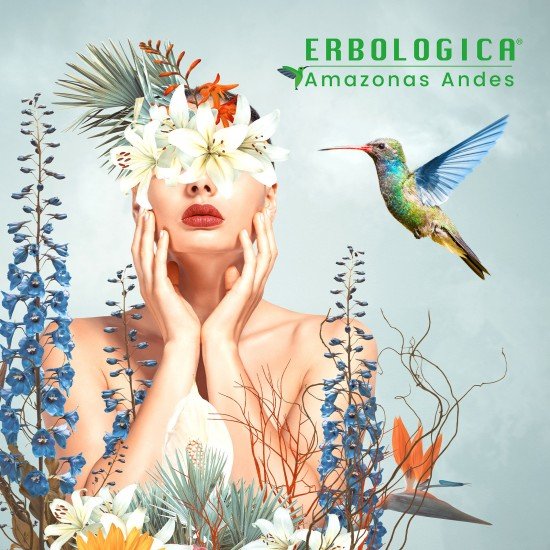 Cypress berries herbal tea 1 kg
Cypress berry herbal tea
Good and with a very balsamic flavor, with sour tips, but which also becomes ideal for a homeopathic treatment, we find the Cypress berry herbal tea where it helps both the lungs and the scent that frees the respiratory tract.

Cypress berry herbal tea is certainly a particularly tasty drink, especially in summer, as it becomes very refreshing, but it also helps digestion by increasing the relaxation of the stomach walls.

Focusing directly on the flavor of the Cypress berry herbal tea we can say exactly that it has 3 different flavors that depend on the point of collection and drying. The one-month-old berries are very sour, but they are suitable for providing good health care. While those that have reached 4 months of life and with a slow drying, are much sweeter and also offer a tasty flavor that leaves the palate particularly clean. The berries that have reached maturity are absolutely balsamic and therefore excellent for a good drink to be enjoyed at any time of the day.

Benefits Cypress berry herbal tea

Among the Cypress berry herbal tea benefits we find many aids for the lungs, for the respiratory tract, to calm the first symptoms of a cold, but it also helps to strengthen the capillaries of the nostrils.

Both the scent and also the taste of the cypress berry helps to have a dilation vessel and then to increase blood circulation. If you suffer from inflammation in the nostrils, due to a cold that has stressed them, then it is possible to take advantage of the Cypress Berry Herbal Benefits by simply boiling everything and then smelling the resulting vapors.

In addition to this, always listing the Cypress Berry Herbal Benefits, we find help to relax the stomach walls. When they are irritated they tend to cause cramps, sharp pains and perhaps even a slowdown in digestion. Drinking an herbal tea of ​​this herbal product, even once a day, you are dealing with an absolutely natural and very sedative digestive.

How to prepare the Cypress berry herbal tea

Have you decided to try this herbal product? Then you also need to know How to prepare Cypress berries herbal tea, because it is not enough to simply boil the water, pour a few berries and then wait for the flame to "cook" the product, it doesn't work like that.

When preparing to have this type of preparation, for How to prepare Cypress berries herbal tea, you must bring the water to a boil. Pour the product into the saucepan and let it boil for at least 5 minutes, then turn off and cover with a lid. In fact, this attention to covering the saucepan also allows for a balsamic action.

It is absolutely necessary to pay attention to the preparation of this drink to retain all the nutrients and also the active ingredients without destroying them.

Cypress berries herbal tea for sale

The Cypress berry herbal tea for sale in herbal medicine is also available in a completely fresh way, where there could also be a greater presence of resin. The fresh product helps to increase the balsamic action which allows us to have an improvement in the respiratory tract.

Alternatively, it can also be dried, available 365 days a year, where you always have help for the benefits you can derive from it.

If the herbalist's shop is not provided, then the Cypress berries herbal tea for sale online comes to your aid and leads you to have a solution for finding the berries at any time and therefore also having an optimal herbal tea available.

It is also a particularly low-cost product, but with many medicinal characteristics.

Cypress berry herbal tea

Preparation of the herbal tea:

3 grams in 100 of boiling water, let it stand, filter drink 2-3 cups a day.

External use: the decoction with 5 grams is used to relieve tooth pain.

Content: cypress berries herbal tea cut 1000 grams

Sold and produced by Erbologica amazonas andes

international herbal medicine