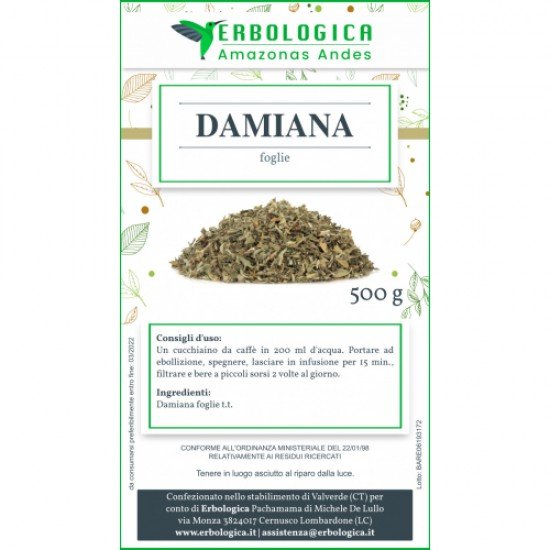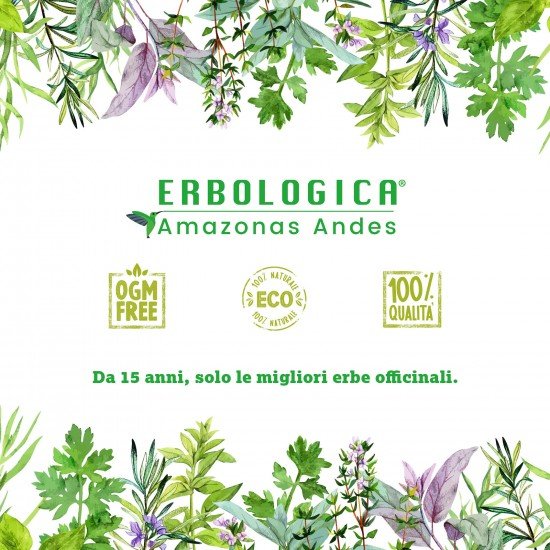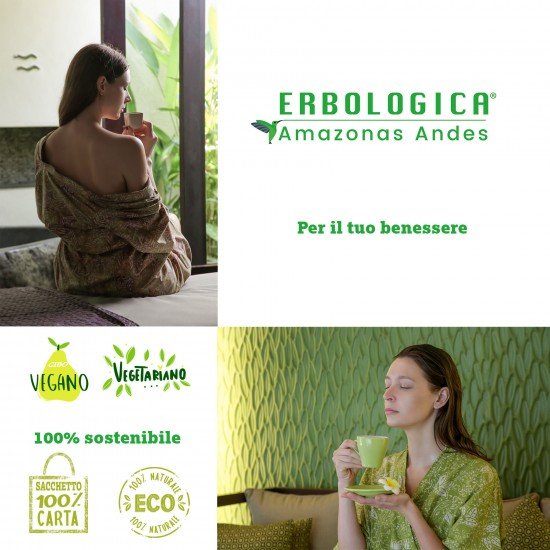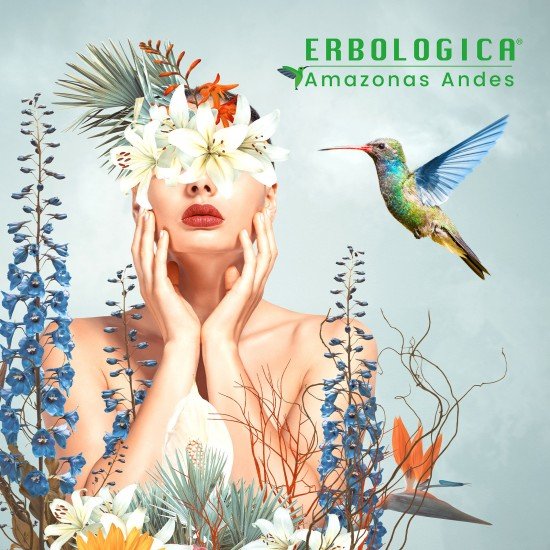 Damiana herbal tea 500 grams
Damiana herbal tea
A herbal tea with a resinous, intense flavor that in any case has floral tips, so it is particularly good, is the damiana herbal tea.

We are talking about a herb that produces a very delicate, yellow flower with very fragile petals. It is found growing spontaneously in mountain areas, where there is a large presence of ash trees and even oak trees. In fact, it is a plant that has many tannins inside, which it manages to recover from the acorns of the oak itself.

Its flavor is however particular. Damiana herbal tea also has qualities that are balsamic and therefore perfect in winter. However, damiana herbal tea in the summer becomes a very tasty alternative drink, especially if you leave it in the fridge to cool.

At this point it is good to evaluate what are the advantages that are offered by the damiana herbal tea. It is certainly not possible to eat it purely, we are not goats, but it becomes very easy to absorb in the form of herbal tea.

The reason is that it releases all its nutrients into the water, eliminates the bitter taste of the resin, leaving only the tasty flavor. The damiana herbal tea must also be prepared in a certain way to have an excellent flavor, so you have to pay attention to the "cooking".

Benefits damiana herbal tea

Let's move on to highlighting the damiana herbal tea benefits, because there are many damiana herbal tea benefits to consider.

The leaves are very rich in cyanogen glycoside, resins, essential oils and tannins. We talk about elements that are tonic, stimulating, which help to have greater physical strength, but with the advantage of not making you fat.

How often do you feel exhausted, especially in the summer? The loss of internal essential elements, such as minerals, is a damage that also leads to skin aging. The damiana herbal tea benefits are optimized precisely during the summer, where greater hydration is required.

For sportsmen there are benefits that directly concern the possibility of having an energy drink, but with zero sugars.

At this point it is also good to evaluate that the damiana herbal tea benefits are useful for elderly people who suffer from heart problems or who do not drink a lot of water during the day.

How to prepare damiana herbal tea

We have already mentioned it, but you must know how to prepare the damiana herbal tea because the flavor is easily damaged and internal nutrients are limited. It often becomes difficult to prepare a perfect

herbal tea, but
however we can say that the first attempts can also be "unsuccessful", but then, with a little practice, and also knowing how to prepare the damiana herbal tea it will become very easy.

First, you must bring the water to a boil, lower the flame and wait a few minutes. Then pour the product into the saucepan and turn off the flame. You have to wait 3 minutes and then you go to filter the herbal tea.

Pay attention that also depending on the type of drying, it is possible that an infusion of 5 minutes may be needed. How to understand the quality of the product? The fresh damina has a very green color. The older one, which has a more resinous flavor, has a more brownish color.

Damiana herbal tea for sale

The product of the damiana herbal tea for sale is a spearhead for herbalists who are very well supplied and attentive to seasonal products. It is easily found on sale in spring and summer. In winter it is possible to find a product that has a more resinous flavor.

In online sales, the damiana herbal tea for sale always has very convenient and cheaper costs, but the quality of the product remains very high and therefore it is a suitable choice for all those who want to try it.

Preparation: a teaspoon in 200 ml of boiling water, drink 2 or 3 cups a day.

Content of 500 grams

Brand: sold by herbal amazonas andes