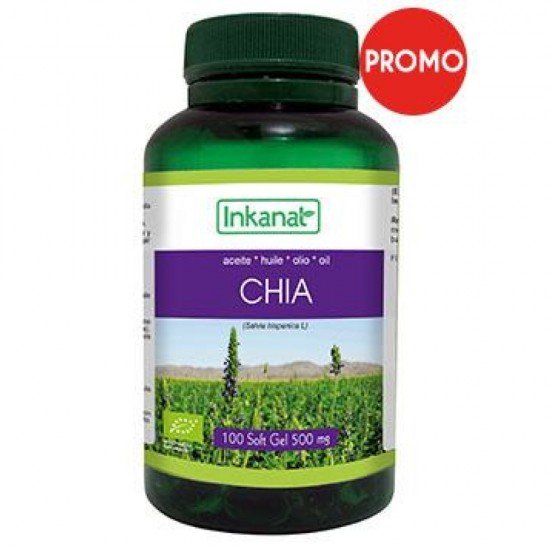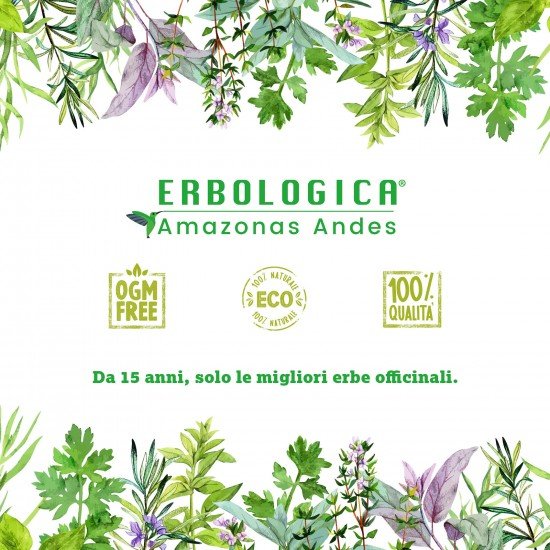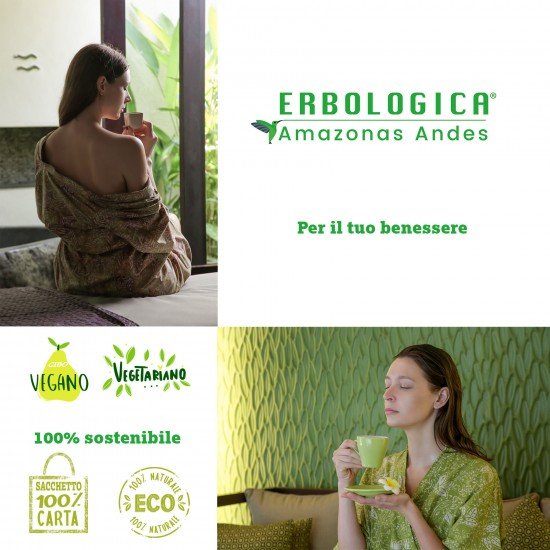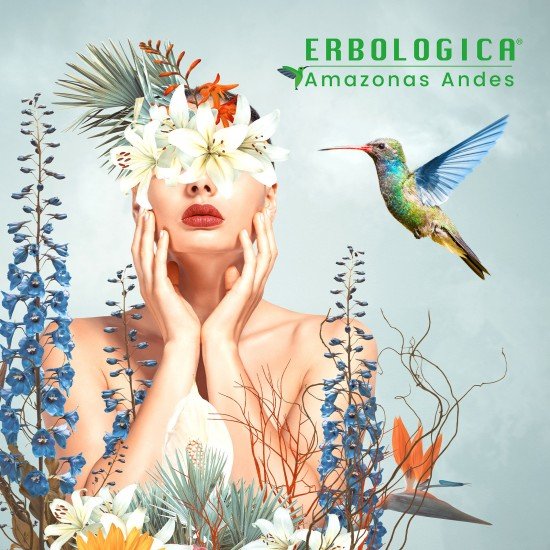 Out Of Stock




Chia seed oil in capsules
Chia seed oil in capsules
Occasionally we talk about superfoods because they are very useful precisely during the winter where there is often a decrease in energy due to the change in weather, the freezing climate and also for an organism that slows down.

In winter, our metabolism tends to become slower and slower, like any living being, whether animal or vegetable. Chia seeds are a superfood that has exceptional qualities, but it must also be said that today a chia seed oil is available in capsules that has a slow release and where the part of calories and fiber is totally eliminated.

Chia seed oil in capsules helps to have a super energetic product that certainly goes to ensure good action for the body. When you take it you have a recovery of energy charge, but the advantages are then given by the fact that our metabolism receives small quantities during the day so as not to feel the sense of hunger, but without feeling particularly exhausted.

Chia seed oil in capsules is useful for those who have reflux problems and therefore have a particularly slow digestion.

Beneficial chia seeds capsules

Health always starts with what you eat, so a diet based on natural foods is always the main request, but this does not mean that you have to become vegan, but simply that you have to know some foods.

Specifically, we are talking about the beneficial chia seeds in capsules that are aimed at the body. The main feature is to be useful as a natural supplement which is very powerful and therefore also has a prevention for digestive problems.

Obviously we try to summarize which are the beneficial beneficial chia seeds in capsules, because otherwise we are not able to understand why it is a natural "supplement".

First of all it helps the body and digestive action. Anyone who suffers from similar problems knows very well that attention must be paid to the foods that are eaten. Chia seeds in capsules are beneficial for the restoration of intestinal bacterial flora, but also helps to move the stomach walls in order to stimulate them.

In addition, chia seeds in capsules are beneficial for the prevention of the appearance of cancer cells.

Chia seed capsules how to use them

Chia seeds capsules how to use them to get just the right benefits? We are certainly talking about a product that is entirely absorbable. In the form of capsules, it allows digestion that is very simple, but a great absorption for the body.

In fact, there is a slow release of nutrients, but these only occur when there is a good presence of water. In the end, that's the advantage of hiring them. It is advisable to take the doses that are recommended on the package so as not to abuse the product itself.

Also, for chia seeds how to use them in order to reactivate the metabolism. We are talking about an element that is still able to reactivate a slow and lazy digestion.

Chia seeds capsules for sale
There are so many products that you may even be able to buy in non-specialized stores, but chia seed capsules for sale are not one of them. To have a good product that is certified and guaranteed, it becomes necessary to contact physical stores that are specialized or that work directly in the herbal sector.

The specialized websites may have chia seeds capsules for direct sale at affordable prices, but which are always certified and useful for perfect absorption.

Omega 3 and 6 are necessary in the diet of human beings, since they cannot be generated by the body.

Chia is a seed that has become part of our common food and its oil is one of the easiest ways to take advantage of the great

nutritional value that brings over 60% omega 3 and over 20% omega 6, a great source of antioxidants.
Omega 3 has been shown to fight cardiovascular problems by reducing blood pressure, helping to prevent blood clots
and reducing excess blood cholesterol triglyceride levels.
Omega 3 fatty acids fight forms of inflammation.
Product of animal origin suitable for everyone and especially those allergic to omegas derived from oils or fish, it is suitable for those intolerant to gluten.
Presentation
100 gelatinous capsules of 500 mg of Chia oil
How to use
It is recommended to take 2-4 chia capsules a day accompanied by a small amount of water, throughout the meal.
Store in a cool, dry place, out of the reach of children.
Dietary supplement
Do not exceed the recommended dose.
Total Reviews (0)
click here write review to add review for this product.
Stock:

Out Of Stock

Brand: Inkanat
Model:

chiacap-100

SKU:

chiacap-100

EAN:

7424629648604

MPN:

7424629648604