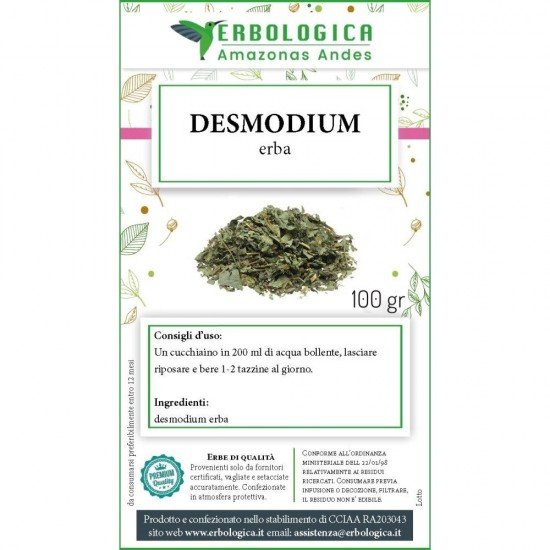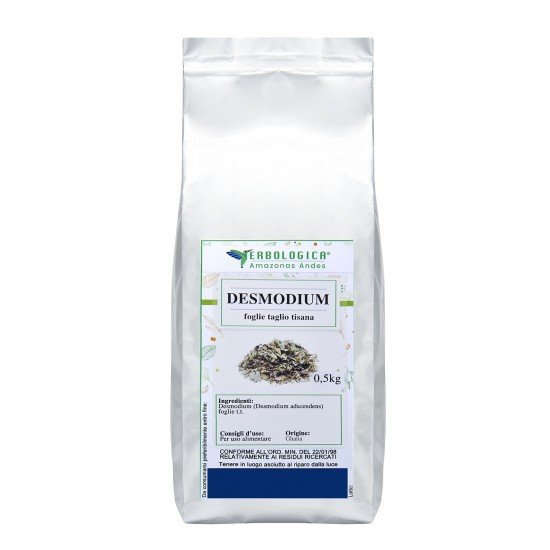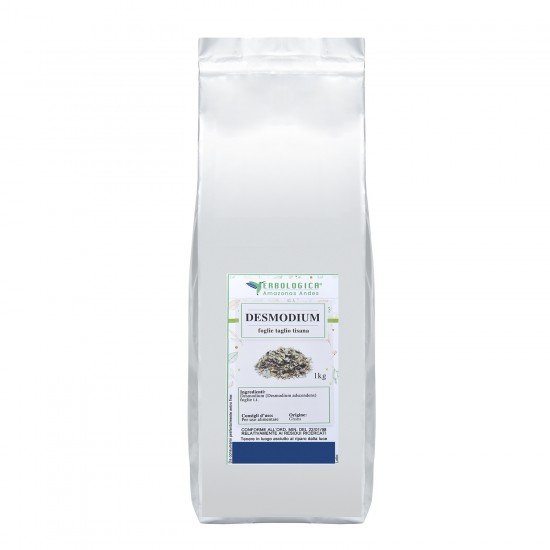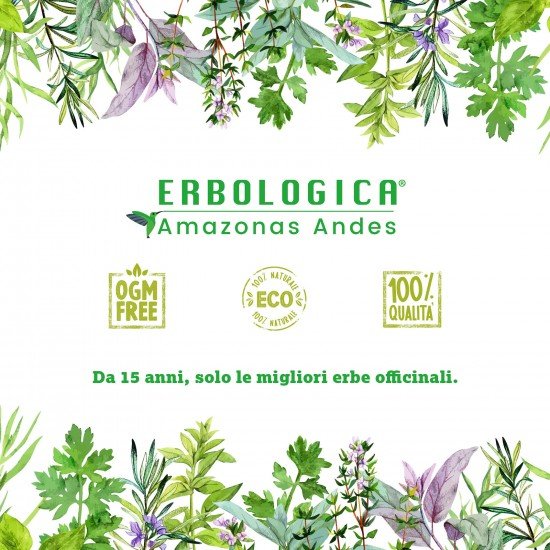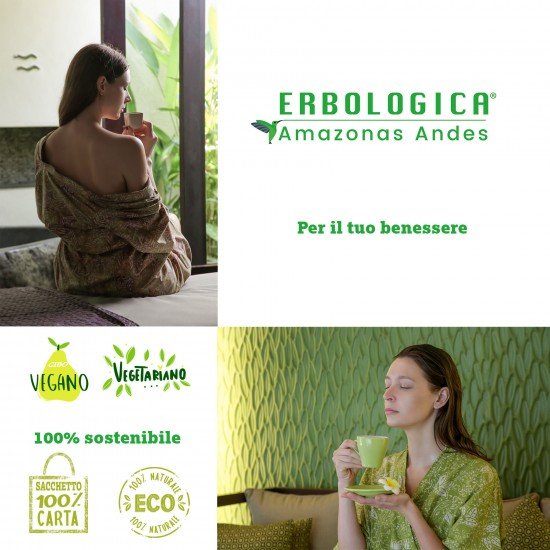 Desmodium herbal tea
Desmodium herb herbal tea
Known as the "African queen", the herbal tea desmodium is great for those with liver problems and jaundice problems.
It is also presented as an excellent drink to be taken during the winter, at a "hot" temperature, but it is also excellent in the summer. Desmodium herb tea is very refreshing and thirst-quenching, especially if you keep it in the fridge.
What is its flavor?
Desmodium is known for its pungent, tart and strong "character" flavors.
Desmodium herbal tea has two types of flavors that depend on the flowering phase or the post-fruiting phase.
The desmodium herb tea complete with petals certainly has a very sweet taste, with floral tones. Also appreciated without the addition of sugar or honey. Also loved by children.
While desmodium herb tea after fruiting has a more herbaceous taste, but still very good. It is certainly not very delicate as a drink, but it is always well accepted by those who take it.
At this point you just have to try it to evaluate it, but it is difficult to remain dissatisfied with this herbal tea.
Benefits desmodium herb
The liver, in our body, is the largest and most important gland. In fact, precisely because of its "mechanism" it is the only organ that regenerates itself if it is damaged. However, he also suffers from problems that arise from a poor diet or from an excessive or insufficient production of bile.
Among the desmodium herb benefits we find a help to the liver. Its purifying action eliminates toxins that stagnate in the liver. It also stimulates it in the production of bile and therefore allows it to provide a good amount of nutrients.
In summary, we can say that among the desmodium herb benefits we find those of a "detoxifying" plant and an elimination of waste from the metabolism.
Also suitable when there is a change in metabolism that occurs at different ages.
In addition to this we also find help for the blood and it goes to benefit the heart. There is strong oxygenation and good stimulation of platelet production.
The desmodium herb benefits are obtained due to the presence of chymolein, betaphenylethylalanine, indole and sterol alkaloids.
Another very important action is that which concerns the possibility of also having a reduction in asthma attacks, even if they are "spasmodic". Highly recommended for children suffering from respiratory diseases.
How to prepare desmodium herb tea
Let's talk about how to prepare desmodium herb tea because, like all herbs, it too must be "treated" and cooked in a certain way.
For a perfect herbal tea you need to use a spoonful of this product to be poured into boiling water. Cook for a few minutes and then turn off. Unlike other herbs, when you are interested in how to prepare desmodium herb tea, you have to filter the product when the water is still warm.
Better to remove the grass from the water before it is completely cold, otherwise it will recover its nutrients.
Desmodium herb herbal tea for sale
Desmodium herb herbal tea for sale on the internet is one of the safe methods to be able to buy it.
It is not an easy herb to find in other physical stores because it is not grown in Italy. We also find crops of this herb in our area, but it would be better to buy it directly from an African production.
In the end, for the desmodium herb herbal tea for direct sale to the consumer, we can only find it in the herbalist shops provided, perhaps by ordering it, or certainly in e-commerce.
A dispassionate advice, if you have never bought this herb, is to do some research on the internet and rely only on sites specialized in herbal sales. Only in this way will you have greater protection for your purchases.
Pack 100 - 500 - 1000 grams
Total Reviews (0)
click here write review to add review for this product.