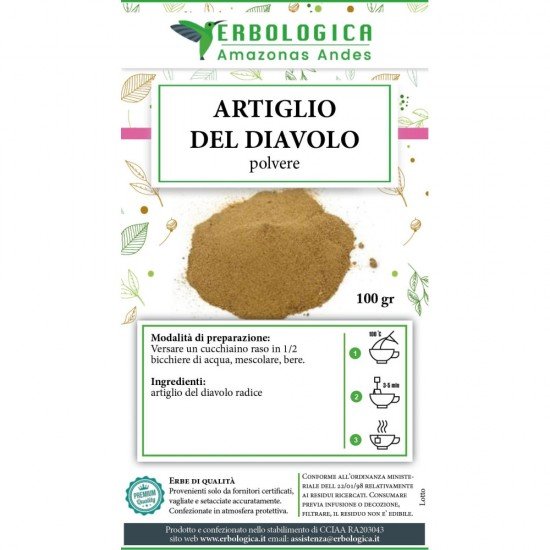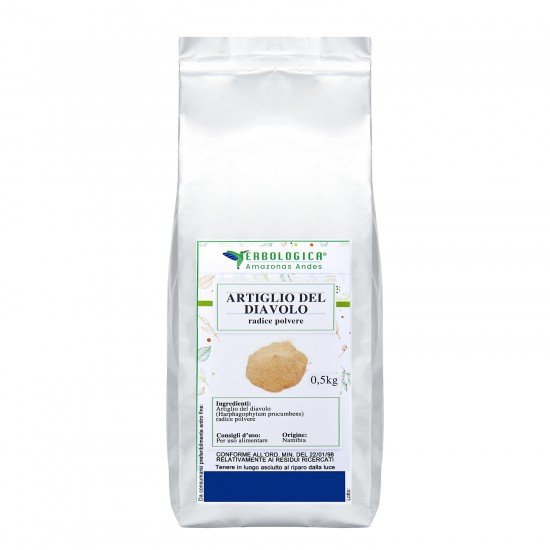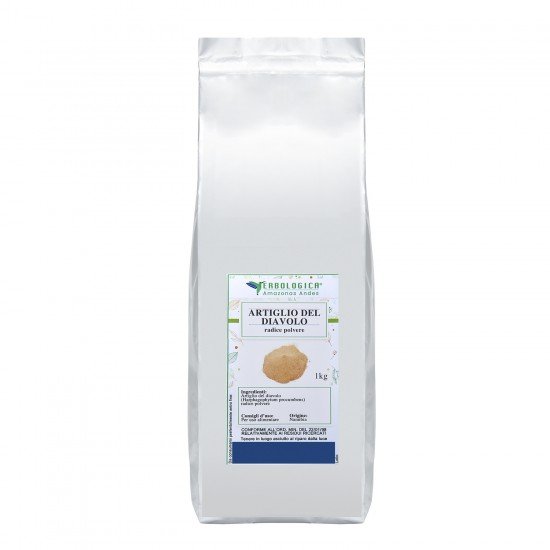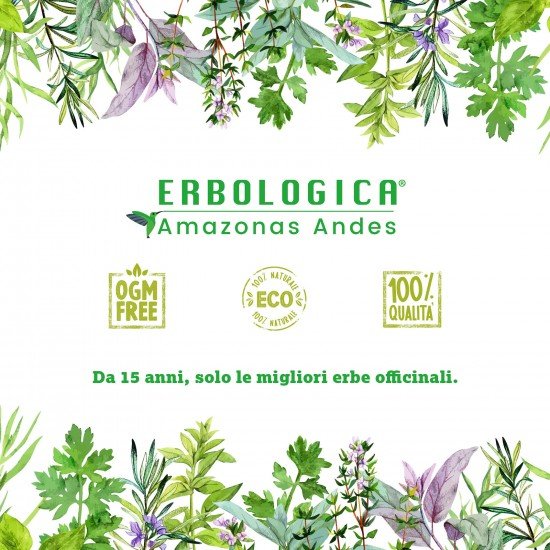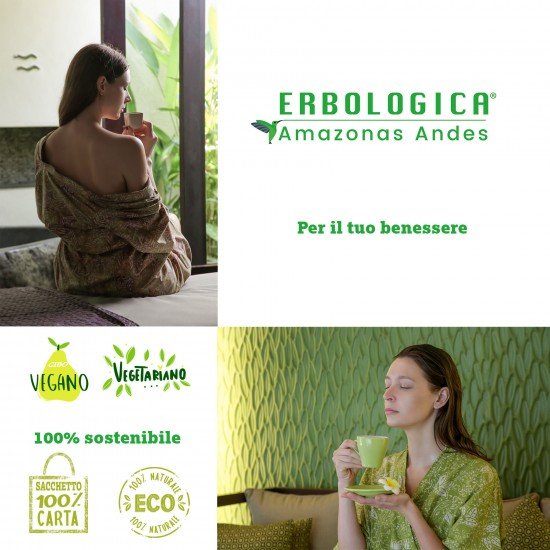 Devil's claw powder
Devil's claw powder
The captivating name, and on one hand also very "esoteric", is the one attributed to the climbing plant called "the devil's claw". Plant that grows spontaneously in Africa, it prefers warm environments with good humidity.

Its "fruits", which gave it its name, are often used as natural medicinal cures. We can use the devil's claw in powder form to reap all the benefits. Thanks to the possibility of using devil's claw in powder form, it is also becoming increasingly used in Italian cuisine.

Inside we find various properties that have always made it a plant for medicinal use, with care also for certain bone problems. In fact, the powdered devil's claw allows you to have a cure that is completely natural, but that goes to intervene so as not to overload the body. When you need an impact treatment, perhaps for some joint problems, you find great relief.

Obviously, the devil's claw powder must be used in certain doses, precisely in order not to incur an overdose. It is true that the side effects are gastrointestinal and temporary, but they are annoyances that it is always better not to have.

Devil's claw benefits

The medical and phytotherapeutic use, where we find the great advantages of using the devil's claw, can affect different ages, but also different severities of the disease.

Specifically, the devil's claw benefits useful for rheumatic diseases, also due to any bone fractures, joint pain, fever of various kinds and digestive problems. The devil's claw also benefits for calming inflammation of the lumbar sciatica nerve.

In herbal medicine, the devil's claw benefits analgesics and also pain relievers. Precisely for this reason we find it widely used, as the main ingredient, in some gels and also in various pharmaceutical creams.

Inflammation and muscle pain find a valid enemy of the devil's claw, which is able to calm even the acute pains of rheumatism.

Devil's claw where to buy it

Herbal products, when they are also for medicinal and medical use, are rather difficult to find in the small retail market. The devil's claw where you buy it for good quality is a question that many ask themselves.

Herbalists do not always have availability of this product, since there is a more aesthetic than functional interest, at least in small shops. Certainly, herbalists who specialize directly in the sale of medicinal herbs can have it for sale.

Where can you buy the devil's claw of good quality? In this case you have to turn to websites that are always well supplied, where there is also a continuous exchange of goods. The world of the internet, also considering the increase in sales, is becoming one of the central points for the sale of herbal and food products.

This is also due to the fact that there are rather strict controls and laws aimed at the protection of the sale of these products where the focus is on the protection of the final consumer.
Devil's claw for sale
The devil's claw for direct sale to the final consumer, can be made with a loose or selected product and well preserved in sachets or in powder form, but there must always be attention to conservation.

As for the devil's claw sold in bulk, the customer must still be sure that the product has been stored in an appropriate manner, that is, by limiting the introduction of air or even contracting mold. If you are in a herbalist's shop, it is advisable to pay attention to the bag that the herbalist goes to open.

Today, it is best to look for devil's claw for sale in powder form with an already determined quantity, where there will still be canning and insulators that protect the product and its quality.

Other names

Harpagophytum procumbes

Property

It fights rheumatic pains, liver, antidiabetic, liver and kidney diseases.

Regular use decreases rheumatic pains, particularly in the elderly and

gives the patient a sense of general well-being and greater vitality.

Preparation

Add a teaspoon of devil's claw root powder to 250 grams of boiling water,

leave to infuse overnight, drink a cup of the liquid obtained for 10 minutes of each meal.

Ingrediants

Devil's claw root powder

Content of 100 - 500- 1000 grams

Total Reviews (0)
click here write review to add review for this product.