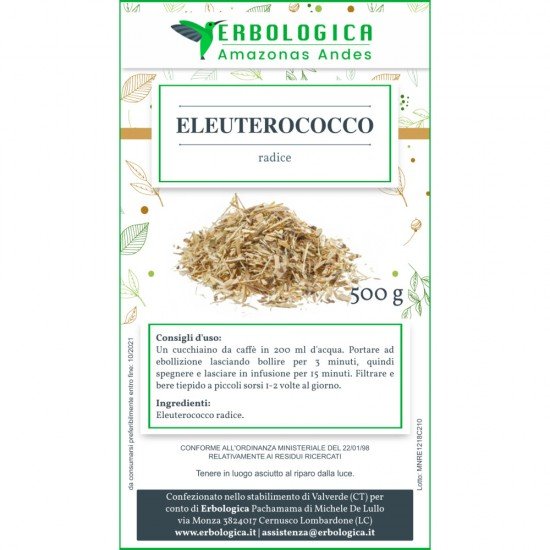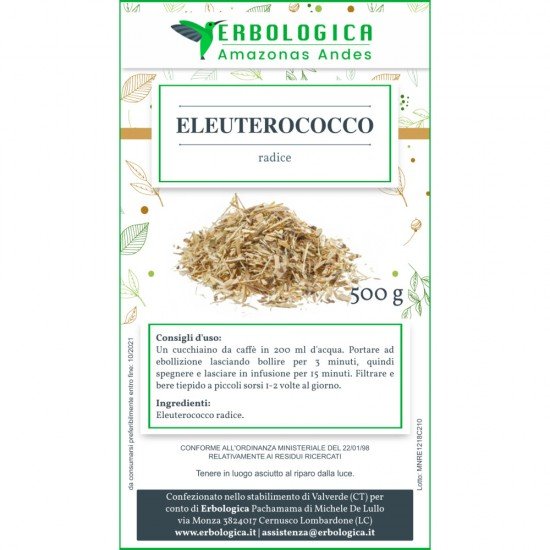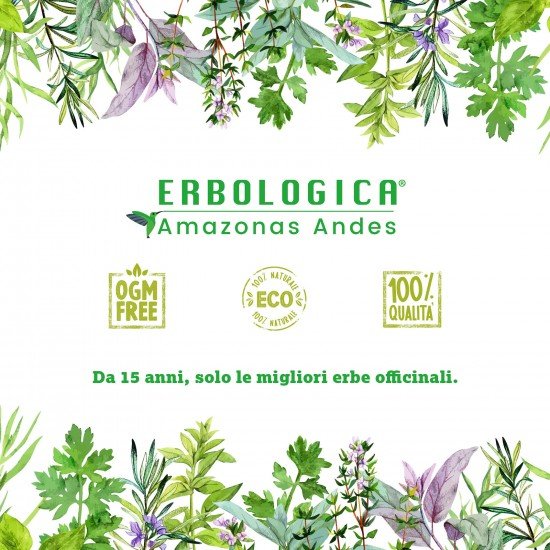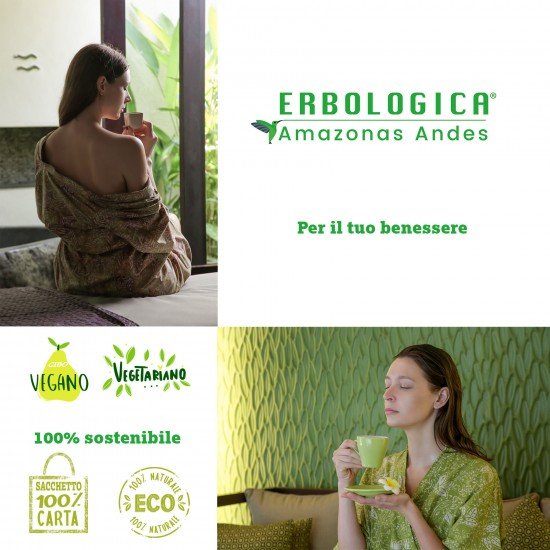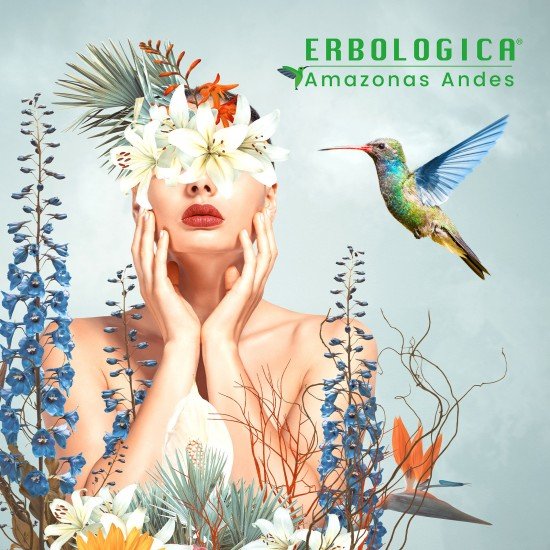 Eleutherococcus root herbal tea cut 500 grams
Eleutherococcus root herbal tea cut
Its curious name, that is eleutherococcus, seems almost unpronounceable, but immediately brings to mind the image of an exotic fruit, and in part it is true.

This plant produces berries that are very nutritious, but the strong point is the roots that have a strong action and properties that help the whole organism and metabolism.

The Eleutherococcus root herbal tea allows you to have a drink that is sweet in any case, without having any problem with bitter flavors, indeed it is very much appreciated. In some ways it is reminiscent of the flavor of tea, but with a very sweet touch that is still really pleasant.

Speaking of the Eleutherococcus root herbal tea cut, it is also appreciated by children who are pleasantly satisfied with the taste and who do not offer any strange or alternative flavors.

If you want to take a few moments to take a break, between work and family, but also to reduce stress, the Eleutherococcus root herbal tea is the homeopathic and herbal answer that helps you.

Undoubtedly, if you are very greedy, you can also sweeten the Eleutherococcus root herbal tea with honey, but we honestly do not recommend it because it is a good and satisfying drink in its pure state.

Benefits Eleutherococcus root herbal tea cut

The characteristics that diversify the Eleutherococcus root herbal tea benefits are those represented by its quality of sedating and calming the nerves. In some ways it is also considered as a plant that helps people who are often subjected to states of extreme stress, anxiety or panic attacks, since it manages to "attack" the nerve centers and decrease the endorphins that are often subjected to a production imbalance.

In a nutshell, the Eleutherococcus root herbal tea benefits are to be able to calm and sedate the mind, but not only because it is able to calm menstrual pains.

It is also recommended for women who often suffer from premenstrual problems and hormonal alterations.

In the Eleutherococcus root herbal tea benefits we also find an excellent help to help you sleep. Anyone who suffers from insomnia disorders or wakes up in the middle of the night and then finds it difficult to go back to sleep, can sip this drink that helps to relax and, in less than 30 minutes, is sleeping like a baby.

How to prepare Eleutherococcus root herbal tea

To extract all the active ingredients in the roots, good attention must always be paid during the "cooking" phase. If you are interested in How to prepare the Eleutherococcus root herbal tea, you should know that its "cooking" must be very slow, over low heat, if not very low and where it takes from 10 to 15 minutes to be able to extract all the principles that characterize this drink.

Alternatively, you can use a much more traditional method with regards to How to prepare the Eleutherococcus root herbal tea, namely to leave the root to "soak" for at least 24 hours and then pour everything into a saucepan and put on the top. low flame fire.

Eleutherococcus root cut herbal tea for sale

This root is also part of those products that are almost impossible to find for sale in a herbalist's shop or a pharmacy. The Eleutherococcus root cut herbal tea sold on the internet is the only way to get this "root".

We also think about the costs, if you are lucky enough to find the Eleutherococcus root herbal tea for sale in some herbalist's shop, its price will be very expensive and therefore better turn to a market that offers excellent quality of the root and the possibility of saving you money.

At this point you just have to choose which website, specialized in herbal sales, to serve you.

Eleutherococcus root herbal tea

A bit of history

At the beginning of the 20th century, Russian scientists used it as a substitute for the famous Korean ginseng.

Eleutherococcus is a shrub that reaches 2-3 meters in height, whose flowers and fruits resemble those of the climbing ivy,

which on the other hand belongs to the same botanical family.

Originally from Southeast Asia, it comes from Russia, China and Korea.

Benefits and properties of eleutherococcus

Eleutherococcus is traditionally used in states of general fatigue (asthenia), it is used as a tonic and fortifying in

stressful conditions, decreased concentration and during convalescence.

Excellent for preventing winter ailments and strengthening the immune system.

Indicated for the elderly to age as well as possible.

How to prepare the herbal tea

use 2-4 grams in 100 ml of boiling water, let it rest for 5 minutes, drink one cup a day in the morning.

eleutherococcus for sale

You can find it in classic and online herbalists and natural product stores.

Contents: 500 gram pack of eleutherococcus root cut