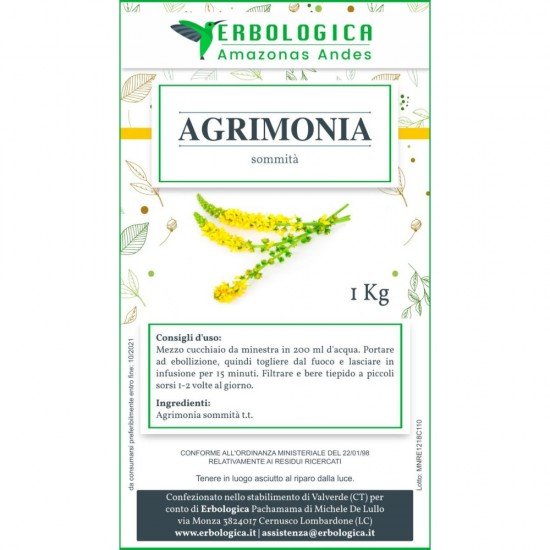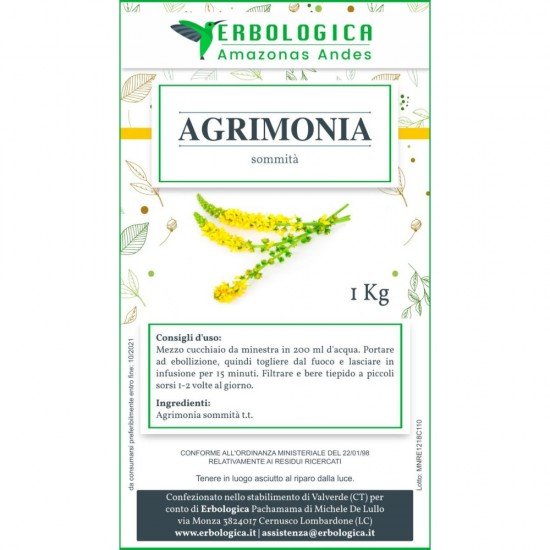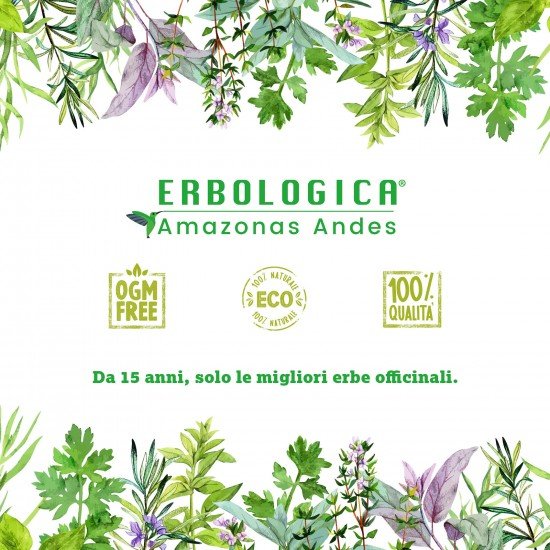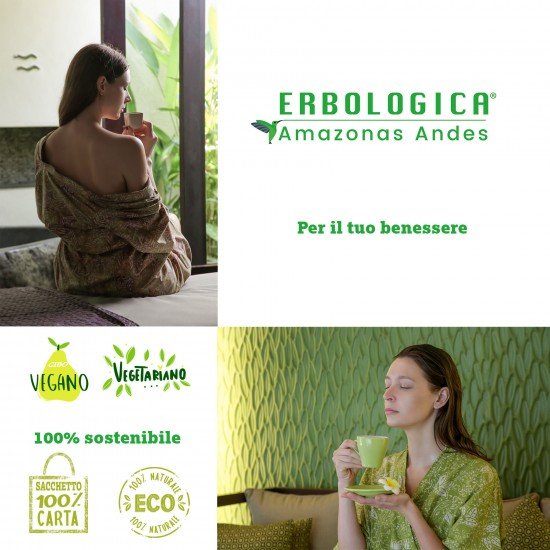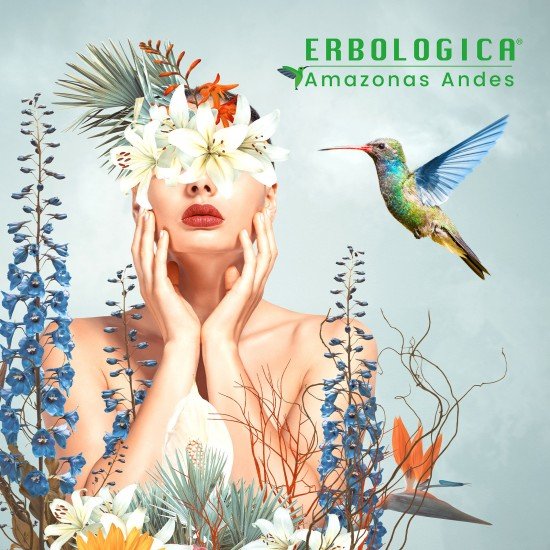 Agrimony of 1 kg
BENEFITS:
Agrimony, a flower that grows in the temperate climate of the Mediterranean scrub, known since ancient times for its purifying properties and for being a natural anti-inflammatory. The flowering tops of the agrimony are distinguished by the "serrated" leaves and pointed flowers colored in an intense yellow.

In our culture, Agrimonia herbal tea is used as a medicinal plant to relieve sore throats, indigestion and many other unpleasant ailments. This natural pain reliever is characterized by a pungent taste without any bitterness. If you are not used to savoring the strong taste of the herbal tea, we advise you to sweeten it with honey which makes the drink less biting.

Agrimony benefits: the medicinal properties of Agrimony Eupatoria have been known since ancient Roman times. The benefits of the plant as a natural anti-inflammatory and disinfectant were also known by gladiators who used it for external use to treat infected wounds. Today, Agrimony is consumed mainly as a herbal tea, in this way its active ingredients are absorbed more quickly. Other applications still remain in force, such as in the case of the boy scouts, who use it in the form of mush for small problems and injuries that can be obtained during excursions.

Agrimonia herbal tea has analgesic, anti-inflammatory and antibiotic properties. Its consumption is recommended for the treatment of tonsillitis, sore throat, indigestion and post stomach flu cramps. It gives relief, above all, to children because, thanks to its properties, it is able to immediately calm the annoying pains in the stomach. If taken in the form of herbal tea, its effect is immediate to the benefit of even the most delicate children or those who suffer from any food intolerances.

METHOD OF USE:

To fully benefit from the properties of the Agrimonia herbal tea and not damage the nutritional elements, a correct procedure must be followed. Boil the water and then pour over the product. In this way it is possible to protect the shape, flavor and nutrients of the agrimony. To get the most out of the nutrients you can use a filter squeezer, which thanks to its function squeezes the filter or the grass without damaging the active ingredients.
Preparation of the herbal tea: a teaspoon in 200 ml of boiling water, 2 cups a day. The herbal tea is indicated for migraines, hepatic colic and indigestion.

External use: with the decoction you can practice gargle for the treatment of pharyngitis, it is also particularly suitable for people who make a lot of use of the voice, finally it is also possible to use the decoction to make foot baths and to remove tiredness from the feet.

Content: 1000 grams of herbal tea cut agrimony

Brand: Erbologica Amazonas Andes