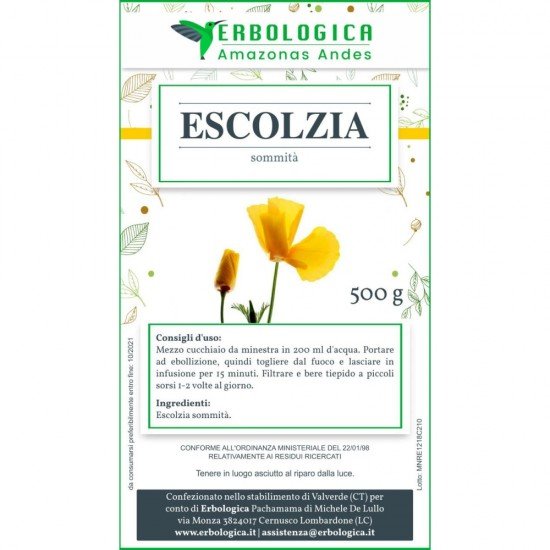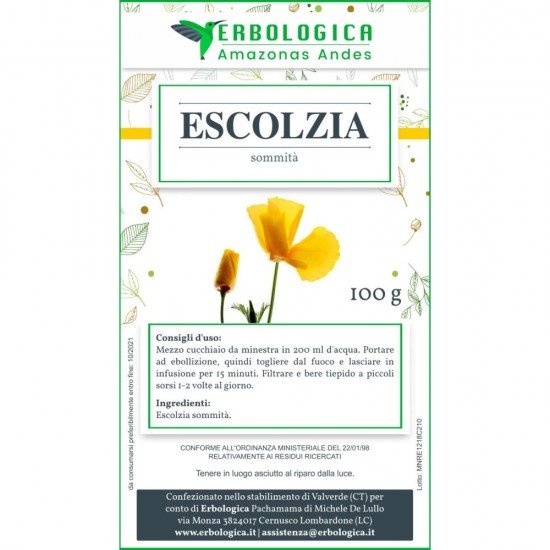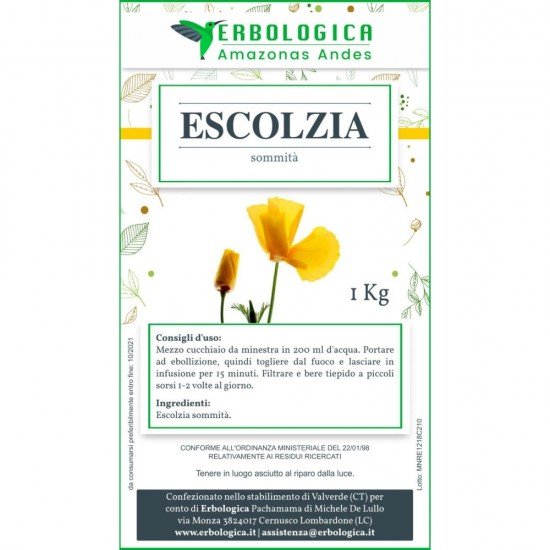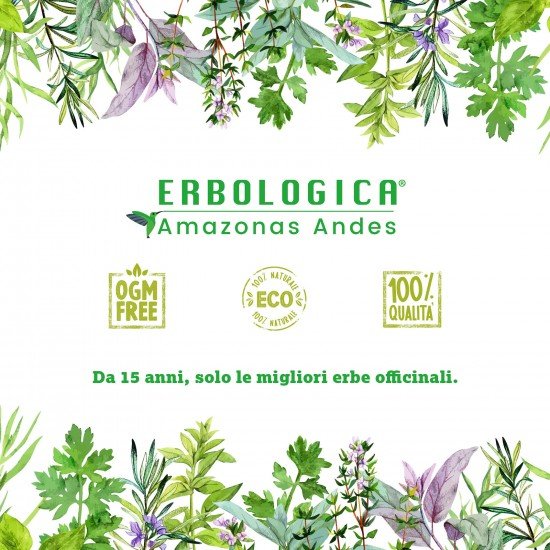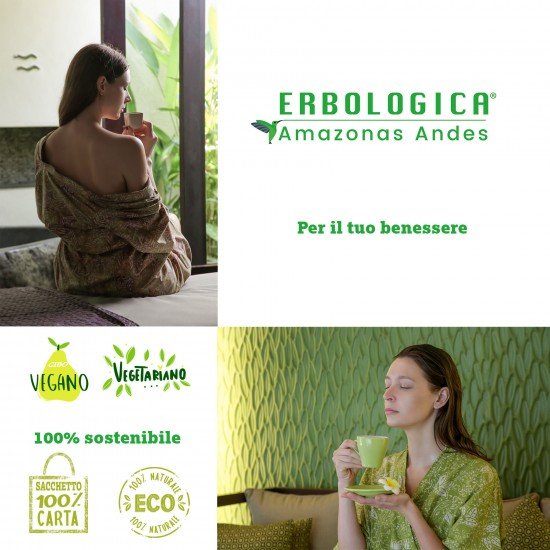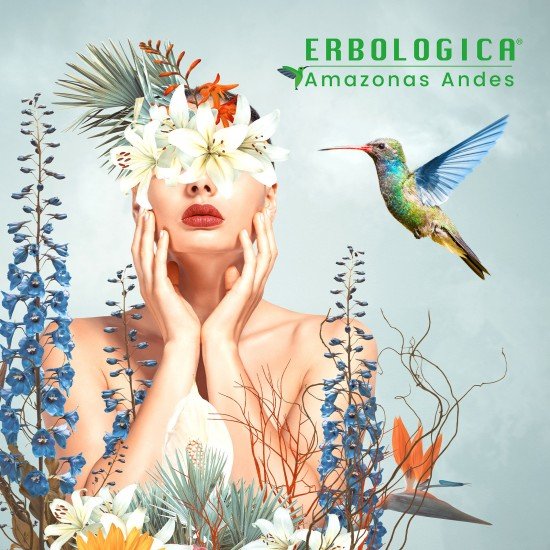 Escolzia plant cut herbal tea 500 grams
Escolzia herbal tea
In the past it was discovered that there were herbs that are "hallucinogenic", also called drugs, but that if used properly they become an exceptional medicine.

Today it is known that there are actually many plants that allow you to have benefits and that make you feel good thanks to their hypno-inducing properties. A plant that has many benefits and zero side effects is the herbal tea Escolzia.

What is the herbal tea Escolzia? This flower, with very delicate petals, like tissue paper, belongs to the poppy family. It is found in the mountains, as a spontaneous growth, but usually it is cultivated in captivity. There is talk of a flower that has many healing properties.

The flavor of the herbal tea is sweetish, fruity, but also with floral notes. Its aroma is very delicate, almost non-existent. Its qualities are found entirely in the leaves and stem, which are then the parts most used to recreate the herbal tea.

Why use the herbal tea Escolzia? It is not a drink comparable to tea, it is called a drink that is taken only for its benefits and not for the flavor. However, it has a very mild taste. Better never use sweeteners because otherwise you have a sugary drink, but where the flavor of the herbal tea is totally canceled.

Benefits Escolzia herbal tea

Escolzia contains alkaloids, phytosterols, carotenoids and flavonoids. There are antioxidant and anti-aging benefits Escolzia herbal tea for the skin and muscles. It increases hydration, so in summer it is perfect to be taken to have skin that does not age, but which remains very hydrated even after many hours in the sun to get a tan.

Beware, however, that there are some Escolzia herbal tea benefits for some things, but it is not a herb that is recommended to everyone. It has hypno-inducing characteristics so it is perfect for those who have problems with insomnia or have difficulty falling asleep.

Recommended for children suffering from nightmares or night terror, because it has sedative and relaxing effects. It is also recommended for people who suffer from panic attacks, but with great attention to the heart.

Anyone suffering from lowered heart rates should not take this plant, as it is excessively calming. So the Escolzia herbal tea benefits are useful for those who have adrenaline rushes or who are always very agitated in order to slow the tachycardia naturally and without taking other drugs.

How to prepare the Escolzia herbal tea

The petals have a minimal amount of essential and nourishing oils, so it's not like they're the best part to cook. The stem and leaves are particularly fleshy and one of the ways to prepare the Escolzia herbal tea is the one with the "reviving" herb technique.

The product is poured into a glass with water at room temperature. At this point we wait a few hours. When the herb has reinvigorated it, boil everything in a saucepan over medium heat. When bubbles are seen, it is extinguished and allowed to cool.

Another method of how to prepare the Escolzia herbal tea is to pour boiling water over the product up to half a glass. Let it cool and then pour more boiling water to fill the glass.

Escolzia herbal tea for sale

Being a medicinal herb, the herbal tea sold in pharmacies guarantees its freshness and also its qualities.

Obviously, proper attention must always be paid to its use. The Escolzia herbal tea for sale online has very affordable prices and you can choose different quantities. Finally, it is possible to find the Escolzia herbal tea for sale in herbalists who also handle products that are fresh and of Italian cultivation in order to have a higher quality certification.

Other names: California poppy

Properties: mild sedative, tasty, anti migraine.

Preparation of the herbal tea

3 grams in 150 ml of boiling water, let stand, filter,

drink 2 cups a day.

Warnings: do not administer to children under 10 years and do not exceed the recommended doses.

Content: escolzia plant herbal tea 500 grams

Sold and manufactured by amazonas andes herbalist international herbology