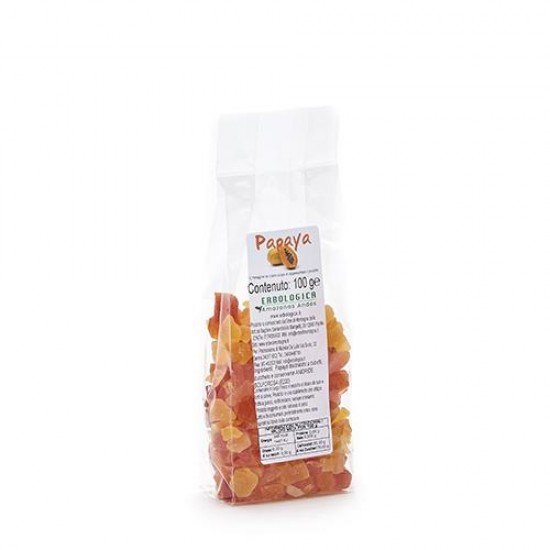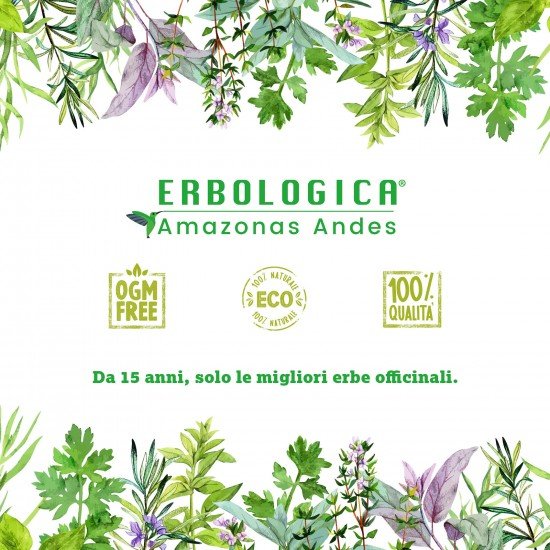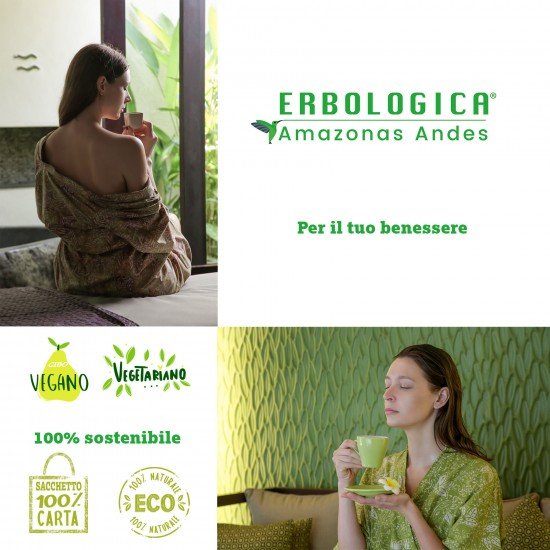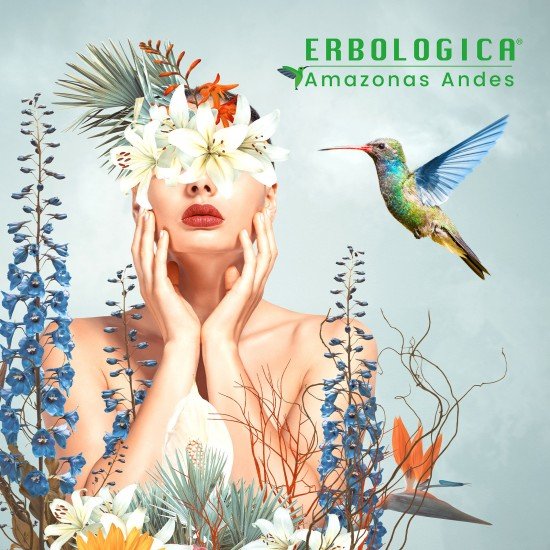 Dried papaya pack of 1 kg
Dried papaya
The fruit of vitality, this is the fame that hovers around the Papaya, but why? Well, it is an exotic fruit that contains many elements, vitamins, mineral salts and even essential oils that are very useful for the body and to reactivate the sluggish metabolism.

In reality, only when it is at the maximum of its ripeness you have all the useful benefits to have a fruit that is full of properties. For this reason, we also recommend using dried papaya which is dehydrated when it is fully ripe.

Dried papaya is a multifunctional product, in the sense that it is used both in the kitchen together with different recipes, but also absolutely, for an energizing snack. A recommended use is dried papaya to eat for breakfast together with almonds and cereals to reactivate the intestine and stimulate the right amount of gastric acids.

In the end, it must also be said that this food, namely dried papaya, is used as a remedy for constipation or tachycardia problems.

Dry papaya recipes

We see that the flavor of papaya goes excellently with desserts, but also to enhance white meats which sometimes have an excessively strong smell and therefore could be annoying. This fruit is also recommended for pregnant women who do not want to gain weight or cannot, but where they need to have different foods that are energizing.

The dried papaya recipes that are useful in enhancing its flavor are those that combine meat and even cheeses. The first recommended is a cold dish, that is, a green salad that is then enriched with cheeses of different kinds. To turn off the flavors that are contrasting and perhaps disturbing, then it is good to break up the dried papaya, but first remember to wet it or rehydrate it.

For a good recipe that has an exotic touch, dry papaya recipes for meats is to be able to use it in the form of a sauce or even with direct cooking. The meat is placed in the pan and the papaya strips are cut into pieces. This therefore allows you to have an optimal cooking, but also to have a taste that is really very particular.

Dry papaya how to use it

We discover that dried papaya can be used in an alternative way, that is to say with a focus on beauty. Being very rich in vitamins, this fruit always becomes a beauty mask for the face or even for the hair, which gives various benefits.

For dried papaya how to use it to have a completely natural cream, you must first moisturize the dried papaya. At this point it is blended together with the milk. Having then a pulp, spread it on the face and keep it in place for at least 10 minutes. We can also combine grains of salt to have a product that is an excellent scrub.

As for the hair mask, the pulp is spread directly on the skin and spread over the entire length of the hair. Leave on for 15 minutes and rinse.

Diced dried papaya for sale

Dried papaya is sold both in strips and cubes, but in cubes it can retain a greater amount of nutrients, so there are many undoubted benefits.

The problem with these products, at least as far as the diced dried papaya is concerned, is that they are often full of preservatives. Supermarkets and groceries are the ones that sell products that are not entirely herbal.

This is why we recommend buying diced dried papaya for direct sale on the internet, thus having all the right certifications, or in organic sales stores.

It can be used as a snack, or added to yogurt, fruit salads in the morning.

Great for athletes, it helps to recharge with energy.

Content: 1 kg bag

Origin: Thailand

Sold by herbology

Nutritional values ​​per 100 grams

Calories: 263 kcal

Carbohydrates: 57.60 g
Protein: 3.40 g
Fiber: 5.00 g
Fat: 0.60 g
- of which mono unsaturated fats: 0.15 g
- of which polyunsaturated fats: 0.15 g
- of which saturated fats: 0.15 g
Salt: 0.04 g
Vitamin C: 219.0 mg
Iron: 0.60 mg
Total Reviews (0)
click here write review to add review for this product.