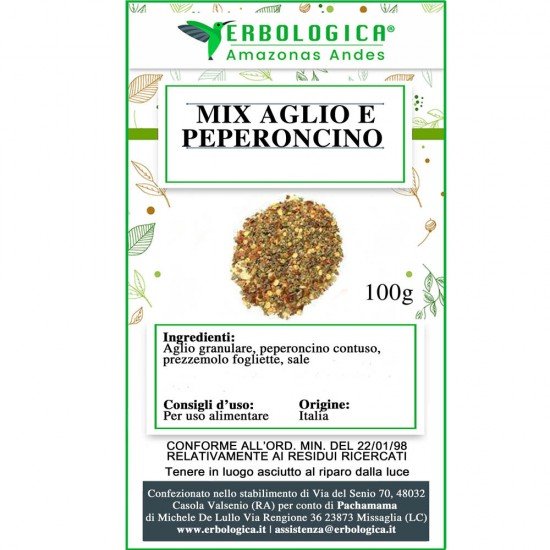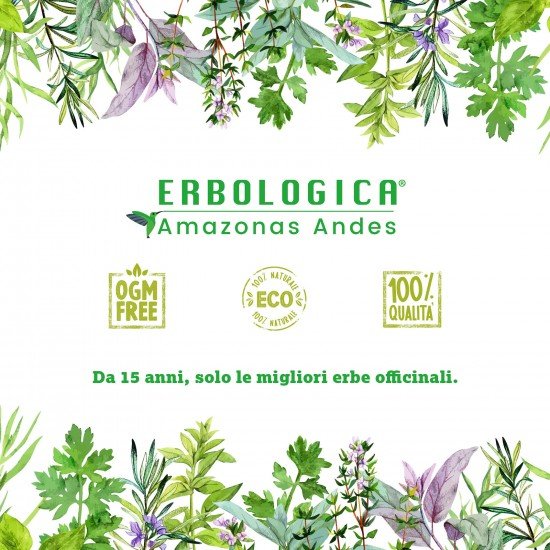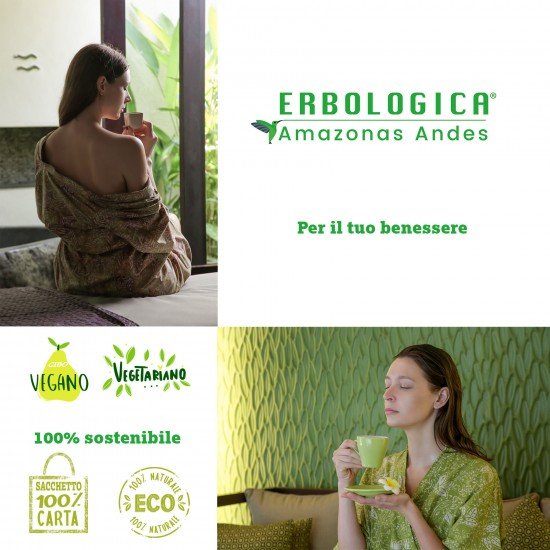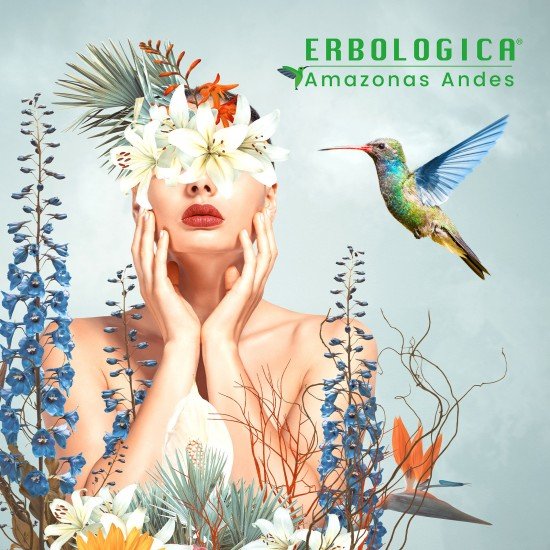 Mix of garlic and chilli 100gr
METHOD OF USE:
For a correct preparation, sauté one teaspoon per person of garlic and chilli pepper mixture in abundant olive oil for a few minutes. Alternatively, you can grind it directly on the plate.

Our preparation is practical and quick to prepare spaghetti with garlic, oil and chilli, you just need to toss the sauce with some oil.

Ingredients: Garlic, chilli, parsley and salt

Content: 100 gram pack

Sold by Erbologica Amazonas Andes