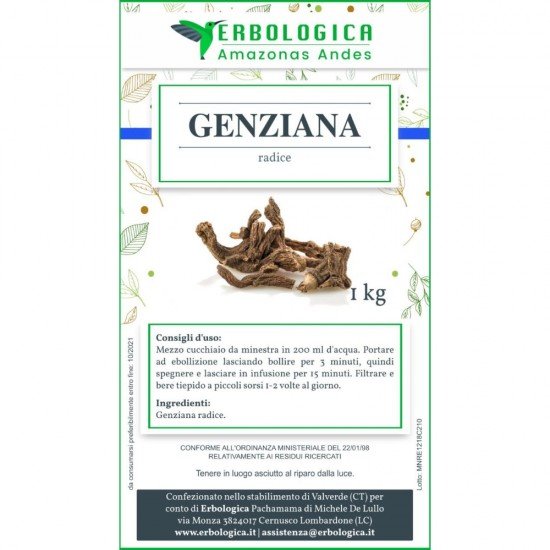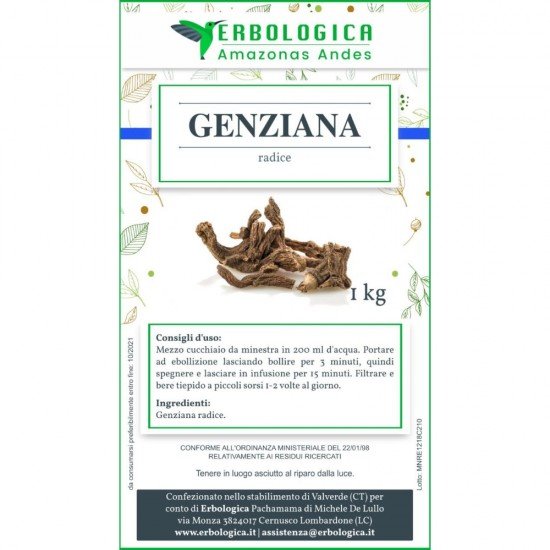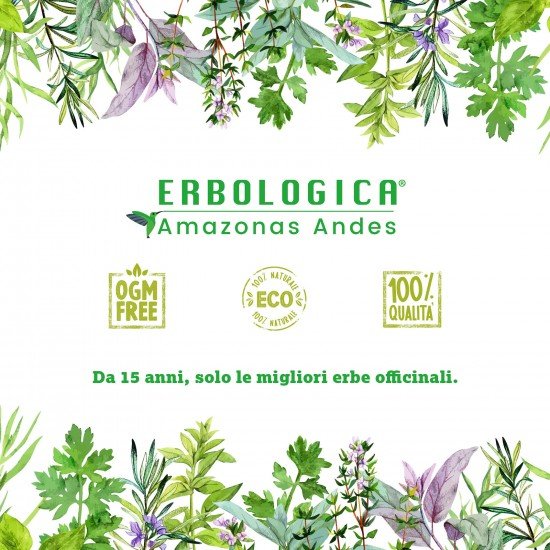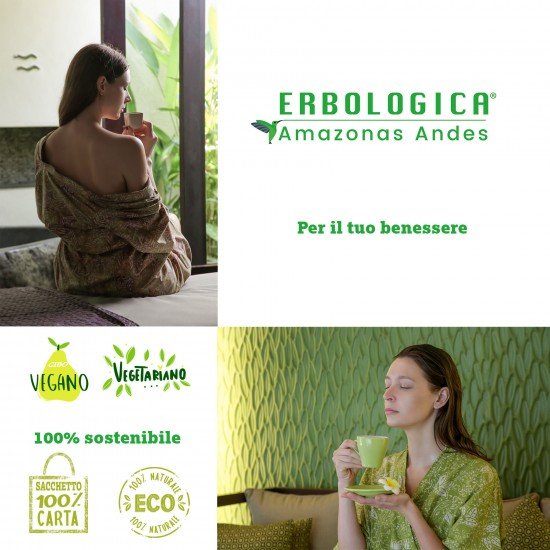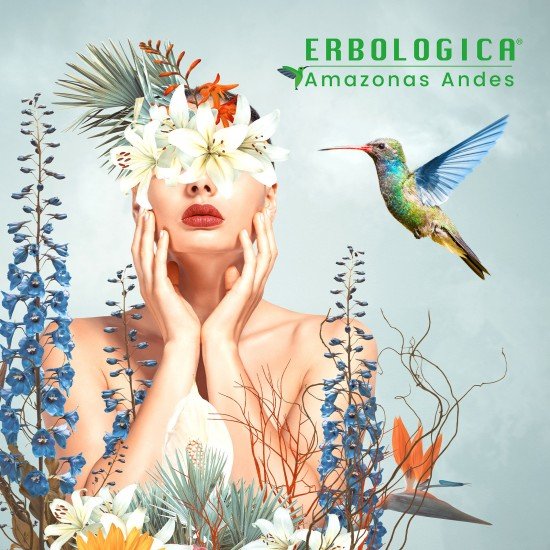 Gentian root herbal tea consisting of 1 kg
Gentian root herbal tea
The magazines and websites specialized in the health field dedicate entire paragraphs to purifying qualities for the body. Cleansing the body, purifying the organs and also expelling toxins, helps to regenerate the whole body.

Some herbs are important and in great demand because of these qualities. The herbal tea root gentian is one of them. First of all, let's see what the taste of gentian root herbal tea is, because it is also appreciated for its taste.

The root is certainly an important part because it has a large presence of antioxidants and also some mineral salts that are useful for increasing blood oxygenation. However, due to the large presence of some components, such as mineral salts and also "beneficial" toxins, the flavor could be more intense.

Contrary to popular belief, the herbal tea gentian root does not have a woody taste because the root is always very soft and particularly elastic, so it is absolutely not similar to any bark.

The flavor of the herbal tea root gentian varies from a licorice to a floral flavor, however very pleasant.

Benefits of root gentian

Like the flower and the leaves, the benefits of the gentian root are to have a good decongestant, antioxidant and purifying action.

In general we must say that its taste is more bitter when compared with the corolla, but it is still pleasant. Inside we find alkaloids, gentisin and gentiopicrin. These elements act directly on digestion, but in a different way than other herbs.

In fact, the production of gastric mucus increases, disposing of what is "older" and contaminated by bacteria. So the action is really very targeted at optimal support for the stomach.

The benefits of gentian root are most appreciated by those who suffer from ulcers, reflux or who also have severe irritable bowel problems. Let's say that the benefits of the gentian root are also evident when you have had food poisoning or even when we talked about a stomach flu problem.

For children who may have had problems with intestinal parasites, thanks to this herbal product, we find an excellent help to eliminate these parasites and therefore have a very active bacterial flora again.

How to use the root gentian

Let's make a premise regarding how to use gentian root, because one might believe that even the fresh product can be usable. Since gentian is a flower that can also be grown in a jar, using fresh roots is likely to have a very bitter product. The lymph within it also tends to be a sedative for the tongue.

The root must always be dried because fresh, synthesizing the problem, could become poisonous. The annoyances of root poisoning are those of having a numb, swollen tongue and even inflammation in the throat, up to even creating stomach cramps.

Therefore, it is better to buy a dried root. As for how to use gentian root, it is used as a decoction, infusion or simply as an herbal tea.

Root gentian for sale

The root gentian for sale is available in both health food stores and organic stores. Sometimes, in hypermarkets or even in some supermarkets, it is possible to find it, but pay attention to the quality.

Herbalists are obliged to propose a root that is of good quality because they must not have mold, bacteria or spores. So the root gentian for sale in these places is the most recommended.

Obviously, even herbal websites are obliged to respect the same rules as physical stores because they resell foods that are then ingested by the customers who buy them. Gentian root herbal tea 1 kg

Preparation of the herbal tea: 5 grams in 100 of boiling water, drink 2-3 cups a day.

Gentian wine preparation:

macerate in a glass of pure alcohol, to which half a liter of water has been added, 30 grams of gentian root.

After 24 hours add a liter of white wine and leave it to macerate for 10 days.

Filter and drink a glass before meals as an aperitif and after meals as a digestive.

Digestive bitter preparation of gentian: 10 grams of gentian,

6 grams of sweet orange peel, 2 grams of calamus, 4 grams of rhubarb.

Macerate everything in 200 grams of pure alcohol and 250 grams of water,

for a week, press, filter and mix with 250 grams of sugar syrup.

External use: freckled people, washing their face with gentian decoction,

they derive a considerable benefit from it. Widely used for the production of bitter-tonic liqueurs and bitter wines.

Warning: contraindicated in the presence of intestinal gastritis ulcers.

1 kg format