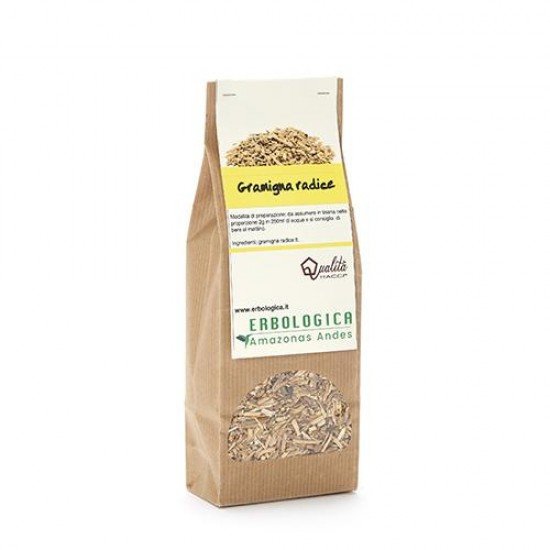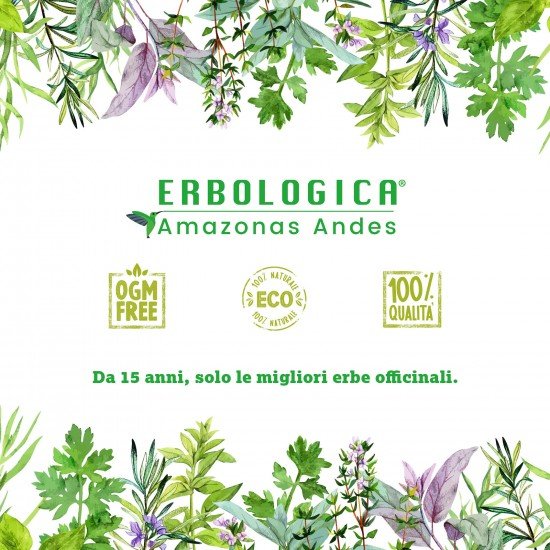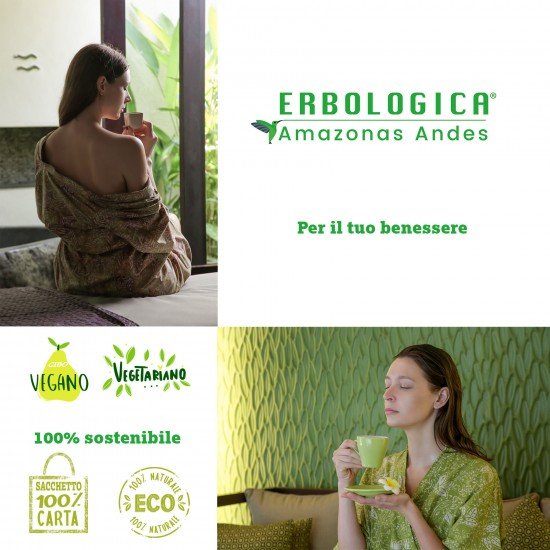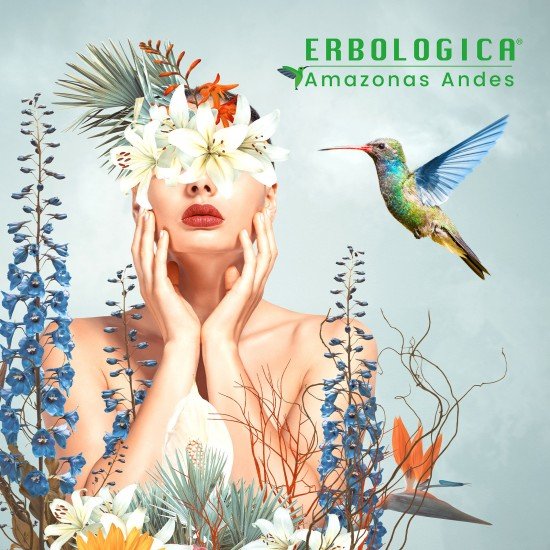 Gramigna root (200 grams)
Gramigna root herbal tea
A weed that we find in all gardens and also in lands that are often cultivated with wheat, but then left fallow, is the weed. There are many names in dialect that identify this type of weed, but not everyone is aware that it is an excellent food for sheep, where horses and goats go crazy for it. There is a reason why these animals are greedy, namely for the mineral salts, active ingredients and even vitamins that are contained within it.

The herbaceous root herbal tea is a cure-all for us all. In the past it was used to control fever, infectious states and even catarrhosis. Useful for the control of cystitis and also of inflammation of the urinary tract. The herb tea root was often consumed during the winter evenings as it prevented seasonal ills.

Today it is consumed because the herb tea root is still a completely natural medicinal plant, but also because it has a flavor that is delicate. There is talk of a taste that is similar to chamomile, but with sour notes then similar to tea. So in the end it is very good.

Benefits of the weed root

Specifically, each medicinal herb has properties that distinguish it. We highlight the benefits of weed root to help a user understand what its uses actually are.

Among the benefits of the root grass are useful, as mentioned, for the urinary tract, cystitis, menstrual pain and inflammation from food or drugs. Once you start taking this grass drink, there is a reduction in inflammation and then a cure against the bacteria that will surely have developed.

Then cystitis are very painful and in the benefits of the root we find a reduction of the annoyances that are often excruciating. A sedative action that allows you not to use other drugs.

However, the benefits of the weed root are also aimed at beauty care, such as the elimination of:

- Cellulite

- Reduction of water retention

- Purification

- Deflating action

- Detoxification of toxins

Taking it once a day, there is a significant reduction in weight, given by the fat pads, but also with a gradual weight loss. Among other things, the herb tea is also useful for reducing hunger pangs.

Gramigna root herbal tea preparation

Gramigna can be eaten both fresh and dried. The main purchase is for the dried root, one because it has a good preservation, contains all the nutrients inside because it is only dehydrated by water and then it is also easy to rehydrate.

However, the herbaceous root herbal tea preparation effectively splits in two. The first has a more intense flavor, that is, you must still put a couple of teaspoons of grass in a saucepan with two cups of water. In any case, it must be left to "soak" for at least two hours, then it is put to boil over moderate heat.

A second way of preparing weed root herbal tea is that which involves direct boiling over a high flame. Once it bursts to a boil it is turned off and left to cool. Then you filter and drink.
Gramigna root for sale
Fortunately, weed root for direct sale to the consumer is very common. Let's say that it is a herb known and known for its properties, which is why it is found in various herbalists and also on the internet.

Obviously, for the weed root for sale to the consumer, it is advisable to evaluate what the prices are since there are great differences between physical stores and those that are online. This is why a peek, before buying, with a cost comparison, never hurts.

Gramigna root

Properties of the grass:

Indicated against cellulite

Indicated against cystitis and inflammatory states of the urinary tract

Useful to combat rheumatic pain attrosis.

Method of preparation

Pour about 200 ml of water and a tablespoon of gramigna into a container. Bring to a boil and boil for 10 minutes. Turn off and leave to infuse for 10 minutes (stirring occasionally), filter, sweeten to taste.

How to use:

1 to 3 cups a day between meals.

Content: Gramigna root 200 grams

Sold by Erbologica Amazonas Andes
Certified haccp quality product