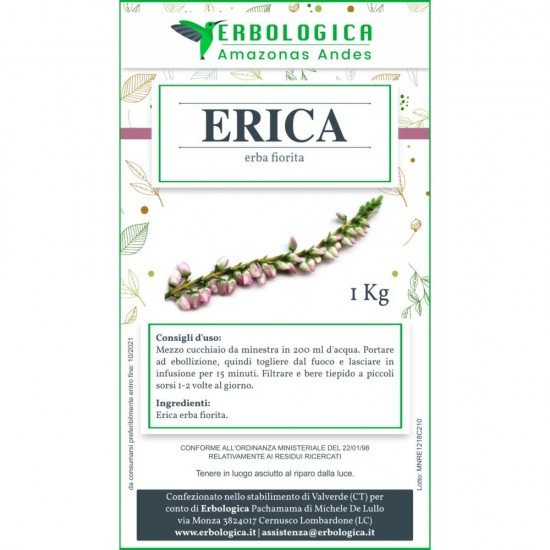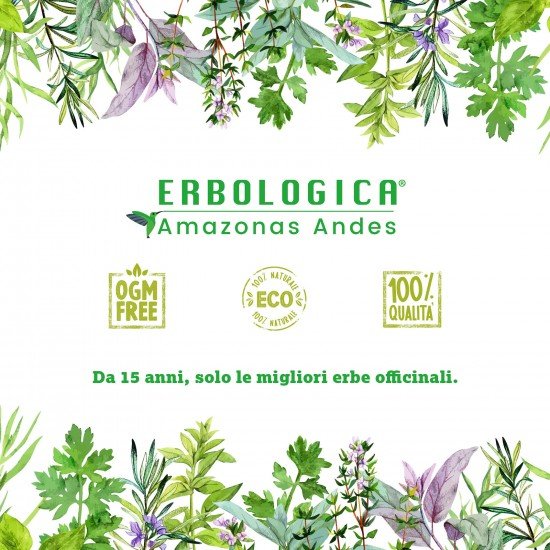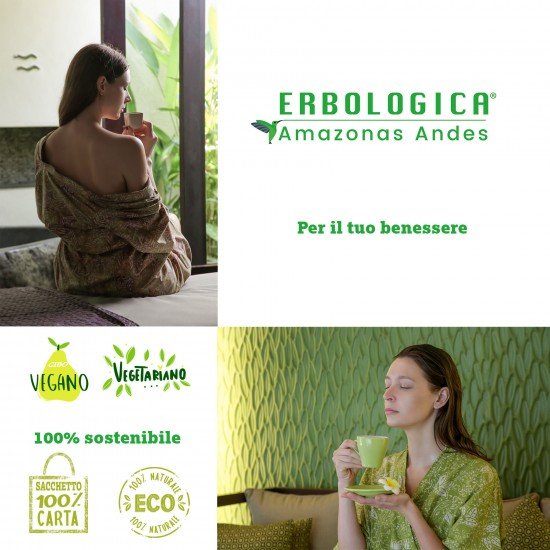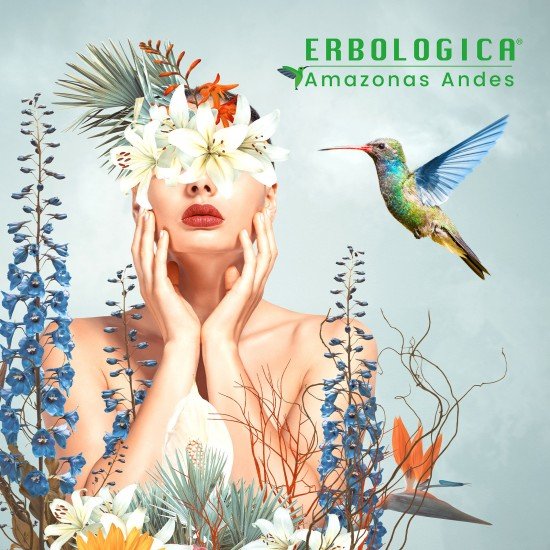 Heather flowering herb herbal tea 1 kg
Erica flowers herbal tea
colder months.

Erica flowers herbal tea has many properties. His goodness is very delicate. The flower is simple, with delicate petals and also with a floral scent. In fact, it is known throughout Italy precisely because Erica flowers herbal tea is part of both the medicinal tradition and also in terms of cuisine. In some regions, Erica flowers herbal tea is used to sweeten many sweets or biscuits.

Another use made of this product is to take the petals cooked in water, make a mush and use it as a mask, but also to have an antibacterial and healing element. The properties of the petals act in a strong stimulation of the epidermis and therefore help to heal small wounds as well as clean them of any pus.

Obviously, its best use is to use Erica Fiori herbal tea to have a pleasant and relaxing drink.

Benefits heather flowers

To immediately declare the qualities and benefits of erica fiori, we point out that we are talking about a flower that is:

- Diuretic

- Antirheumatic

- Antiseptic

- Astringent

- Anti-inflammatory

- Disinflammatory

These are the "macro" benefits of heather flowers, only we can also go into more specifics. In fact, by taking a herbal tea every day, it has an anti-inflammatory action for the bladder and the urinary tract. Women who suffer from cystitis have a relaxing action and also an elimination of bacteria or inflammations that are annoying. The heather flower benefits are therefore optimal support for the fairer sex. In fact, it is also used in the premenstrual phase to prevent pain.

Among the other beneficial heather flowers we also find an excellent herb that helps to induce sleep and reduce insomnia problems. Children who may suffer from nightmares or even adults who are very stressed, where you can no longer sleep during the night, then the best remedy for a chamomile is to use heather flower teas.
To treat cellulite, which is often a problem most felt by women, then try using heather flowers, both with an herbal tea, which reduces water retention, and also as compresses, to stimulate blood circulation.

Preparation heather herbal tea

A little help to make a herbal tea preparation? Unfortunately, thinking that just boiling the water and pouring the product is the only way to make a good herbal tea is a common mistake. Many users are not aware that the temperature of the water, the flame and even the boiling time burn some active ingredients and also cause the problem of making the taste of some herbs "bitter".

So you need to know how to make the right herbal tea preparation. In order not to damage its delicate flavor, boil the water. Once to a boil, turn off the heat. You have to wait a few minutes, to reduce the excessive heat, then pour it on the product in a cup.

Erica herbal tea for sale

The quality of the heather herbal tea for sale varies according to the season. It can be found fresh, slightly dried and with a more herbaceous flavor, in the months of spring and summer. Then in autumn and winter, there will be a proposal of the exclusively dried product.

In any case, since it is a really very good flower, then it is better to turn to well-stocked herbalists. Heather herbal tea for sale online is also an alternative to be evaluated because you can have very cheap and attractive prices.

Properties: they are diuretic, calming, antirheumatic, anti-diarrheal, cure cystitis and nephritis.

Preparation of the herbal tea: a teaspoon in 200 ml of boiling water, let it cool and filter, drink 2 cups a day.

Contents: heather herb flowers cut herbal tea 500 grams

Sold and produced by erbologica amazonas andes