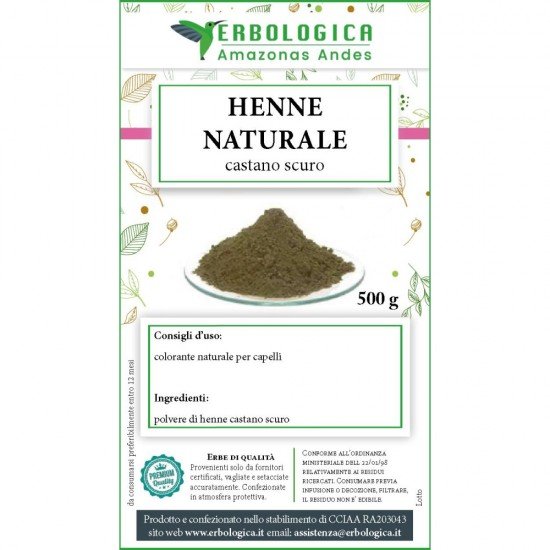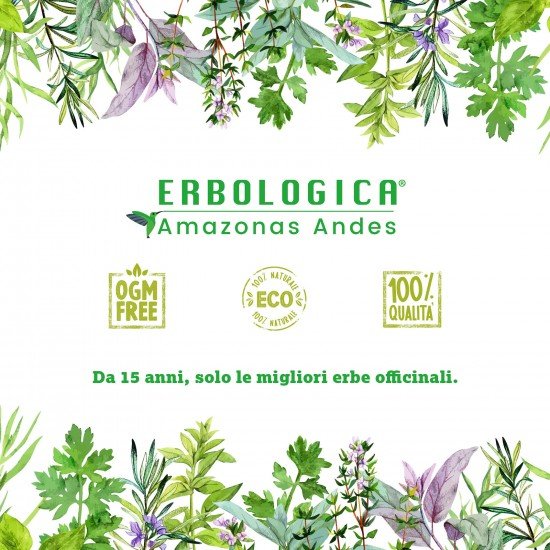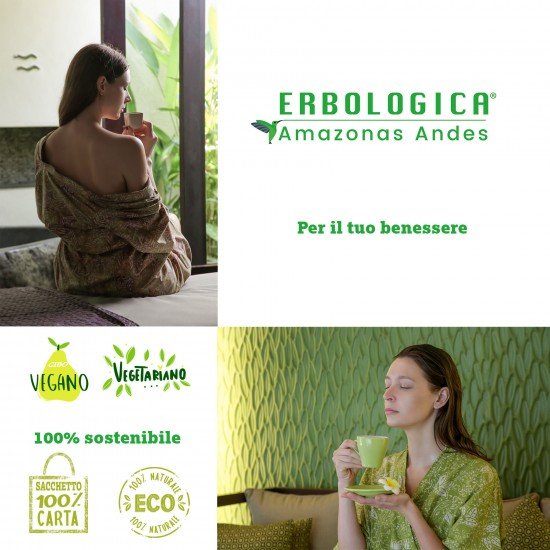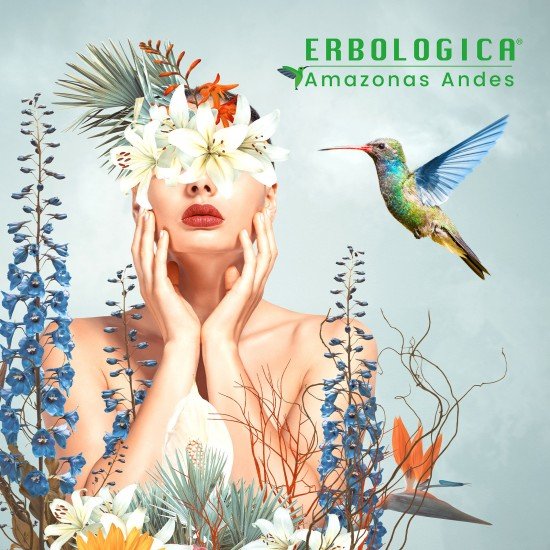 Dark brown henne natural powder 500 grams
Dark brown henna powder
Hair tends to age and turn white, this is because it loses the ability to recover melanin, but this also depends on products that are not suitable for our scalp.

Indeed, it is already from here that we can see that we can have a greater appearance of white hats due to products that weaken and wear out the hair.

For women and also for men who have dark brown hair, here comes the powdered dark brown henna that will once again ensure a good appearance of the hair. Indeed, dark brown powdered henna has always been used to have greater care for the beauty of the hair.

What are the advantages of using powdered dark brown henna? First of all, there are lower costs than other dyes that are also chemical, you have good adhesion of the color to the hair and excellent resistance during the days.

Let's say that it is also good to evaluate the nutrients found in powdered dark brown henna and which are useful for the scalp, epidermis, hair bulb, hair extension and hair health.

Natural dark brown henna

What are the problems that arise when using dyes that we buy in supermarkets or that are used by hairdressers? The overly artificial, fake color where it feels like you're wearing a wig instead of having natural hair. In fact, this is one of the main reasons why after a dye, many users try to download the excess of colors, precisely to have an artificial color decrease.

Natural dark brown henna eliminates precisely this type of problem. The color is very natural, giving different shades because it adheres evenly to the hair, but in such a way as to create reflections that change according to the light.

Natural dark brown henna is useful for very young girls who are starting to have their first white hair, but also for mature women who need more attention for brittle hair. The advantage is that it has a natural color.

Dark brown henne instructions for use

There are some users who declare that to make a good cream you have to use a little hot water, but you are wrong because you have to try to dissolve the color in the powder without being aggressive. The dark brown henna instructions for use are very simple to follow.

Surely it is possible to find the dark brown henna instructions for use on the package, this already helps to find valuable tips that are still useful for making a soft and pasty cream to spread on the hair.

However, it is advisable to dissolve the powder by mixing it gently, without causing any lumps to appear. Prefer water at room temperature, also because in this way the color is released slowly, but ready to adhere fully to the hair.Natural dark brown henna for sale

Since the colors of natural and henna dyes are many, it becomes important to evaluate the costs or even the best qualities on the market.

Natural dark brown henna for sale can be found in herbal shops and also in some perfumeries that specialize in herbal sales. However, we can find the best natural dark brown henna for sale in the world of the internet.

Through the websites you have to deal with a good choice of the varieties of the best shades, but not only. There is also a choice for the origin and for the characteristics of the powders and colors. For this reason it is advisable to check the online world for a good choice and diversity of shades. Dark brown powder henna

Dark Brown Henna Powder (Henna, Herbal Dyes)

Suitable for dark brown hair, covering.

All types of natural henna are suitable for all hair types, they are reflective on dark hair and opaque on light or white hair.

Since our Henne 'are natural and do not contain additives, the color may vary according to the processing time and the base color of the hair.

The shutter speed is at least 1 hour and 30 to obtain a covering effect. (However, we also recommend up to 2 hours and 30 minutes).

Contents: mixture of coloring herbs, cassia obovata, indigophera sp - jugians regia huli)

External use - Italian origin

The product is COMPLETELY NATURAL WITHOUT PICRAMATE

Pack of 500 grams of dark brown henna powder