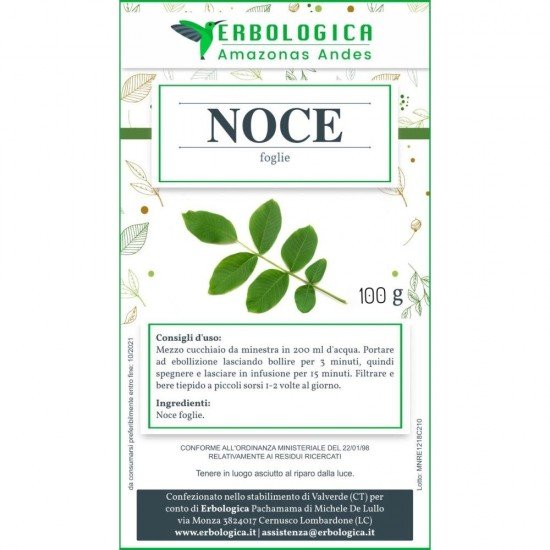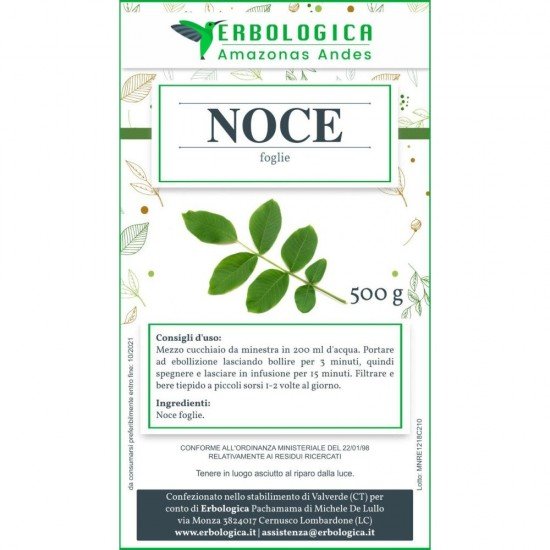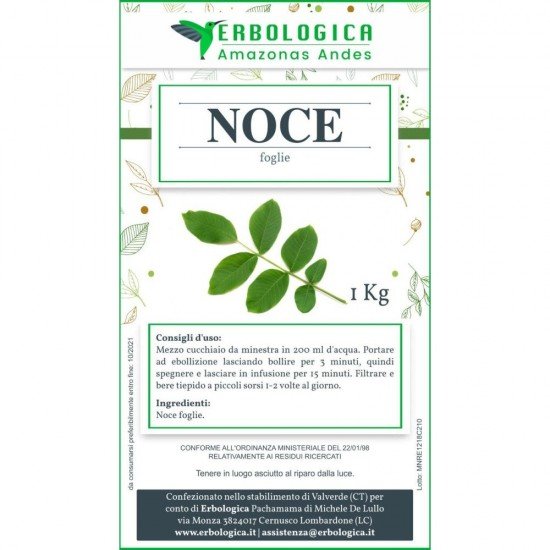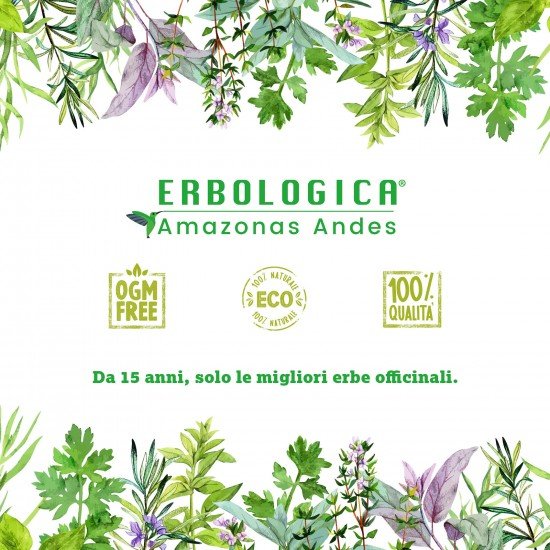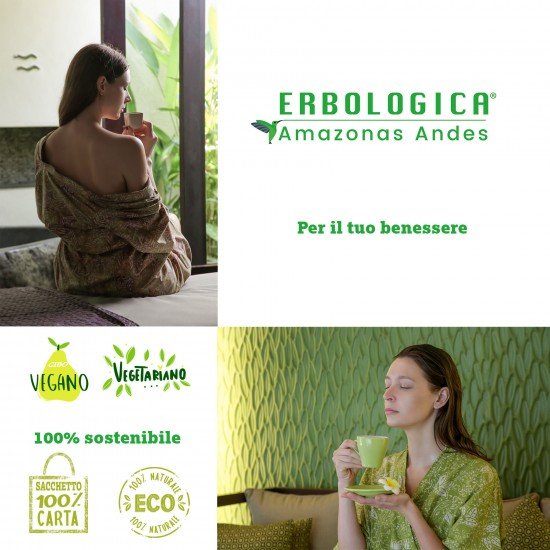 Walnut leaves cut herbal tea
Walnut leaves herbal tea
The walnut tree is very useful for various uses for food, but also for the use of one's own beauty. The leaves have many nourishing qualities that are essential for epidermal regeneration, but also because they stimulate some enzymes that are antioxidants.

So let's see why the walnut leaves herbal tea is a recommended drink that has very ancient roots. Used in the past for the treatment of stomach fevers and digestive problems of a different nature, it was considered almost a magical filter.

Today the walnut leaves herbal tea is a drink like many others, but which must be used only on certain occasions. Its flavor is rather delicate, but the aroma is the same as that of walnuts. We are therefore talking about a product that is actually very good. Beware that the herbal tea could change its flavor when it is cold or if it is left on the fire for a long time. From a delicate taste it becomes particularly bitter. So we are careful not to damage it.

Walnut leaves benefits

To evaluate the beneficial walnut leaves it possesses, we want to start with its digestive "potency". In the past it was used as a drink at the end of meals, even for very old people or children. A tradition that has since been forgotten.

Walnut leaves purifying and digestive benefits because it manages to combine the elimination of toxins that occur in the body together with a restoration of the intestinal bacterial flora. Inside we find tannins, juglone and essential oils that are able to allow this type of activity. It reactivates the metabolism and it is an important thing since it tends to change both based on age and also due to an incorrect diet due to the commercial foods we consume continuously.

In addition to this, in the list of walnut leaves are useful benefits for inflammation problems, especially for intestinal and urinary inflammation. It speaks of an excellent antiseptic and hypoglycemic agent. Taking it regularly also results in a decrease in weight.

In fact, the herbal tea made from walnut leaves is also recommended during diets or when you intend to lose weight. Once you start using it, it is possible to have many benefits that arise directly from the properties contained within it.

Walnut leaves herbal tea preparation

Since we have already mentioned that the preparation of walnut leaves herbal tea could be difficult because in a short time the flavor and also the nutrients inside it change, let's see what we recommend to do. The walnut leaf herbal tea preparation is done in two ways.

The first is to boil the water together with the leaves. When it boils, it must be left on the stove for a maximum of 5 minutes. It is then immediately filtered to prevent nutrients from returning to the inside of the leaves and its lymphatic channels.

The second way is to break up the leaves and then pour boiling water over them. At this point it is possible to leave them to infuse, but when the water gets warmer, it must still be filtered.

Walnut leaves herbal tea for sale

Walnut leaves can also be found in nature. A beautiful garden where there is a walnut tree is certainly a source of very useful leaves, but remember that these trees are stripped and there are seasons in which they do not have a lot of nutrients because they are in the "dormant" phase.

Then better buy it. The walnut leaves herbal tea for sale is certainly a very popular herbal product and therefore it is in herbalist shops that it is found. Its scent must be very pungent, because this guarantees a freshness that is then poured into the herbal tea.

Then the walnut leaves herbal tea for sale on the internet is always present, so we can buy it whenever we want.

Properties: astringent, purifying, stomachic.

Preparation: 2 grams in 150 of boiling water, drink 2-3 cups a day.

External use: the decoction with 3 grams in 100 of water is used against chilblains

hands and ears.

Content: 100 - 500 - 1000 grams of walnut leaves herbal tea cut

Sold and manufactured by Erbologica Amazonas Andes herbalist online

Total Reviews (0)
click here write review to add review for this product.