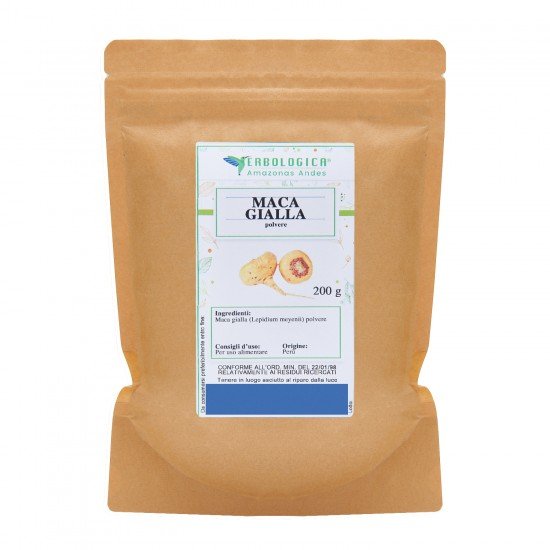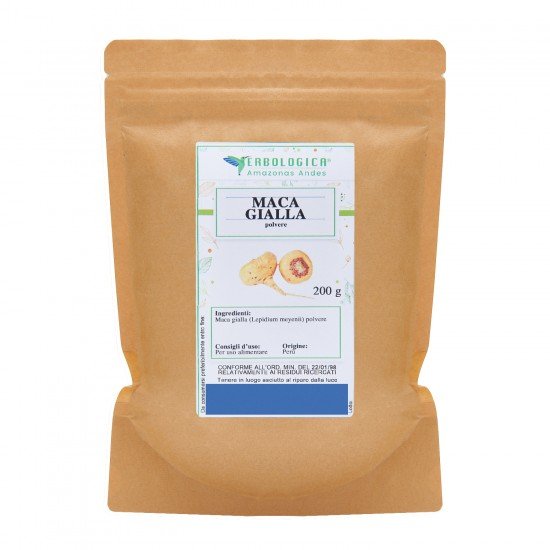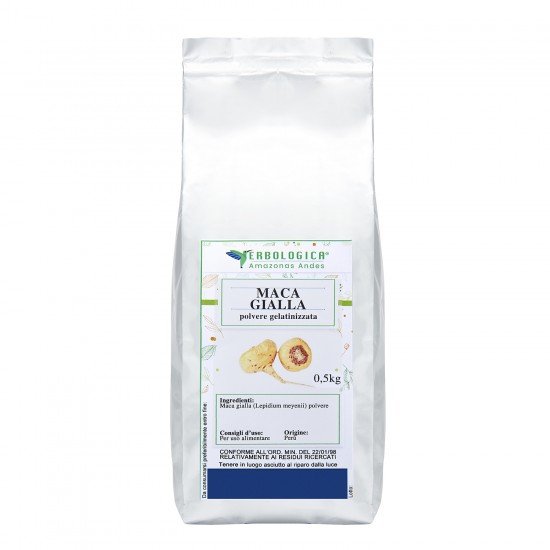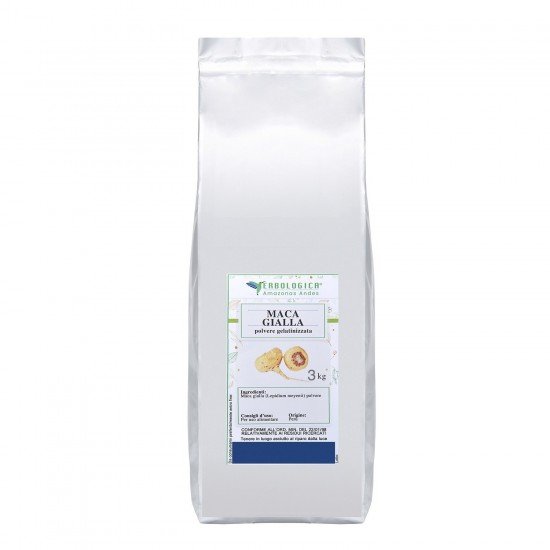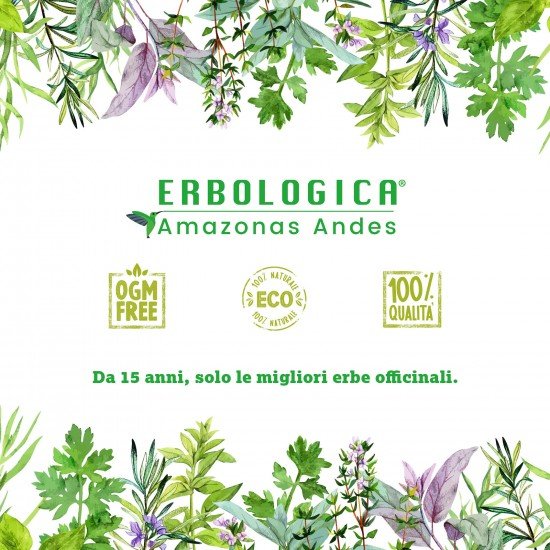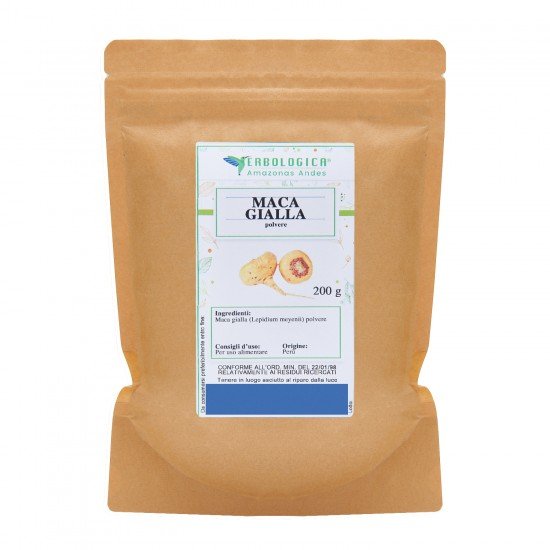 Peruvian yellow maca powder
Peruvian yellow maca powder
BENEFITS:

Maca is a super food within everyone's reach that has a very delicate flavor and lends itself well to many recipes.

In Peru, the place of origin of natural maca, it has multiple uses in the kitchen. It can be eaten raw, cooked and dried. On sale you can find maca flour rich in nutrients, which can be used in all types of preparations.

Going back to its origins, the Peruvian maca is a rustic plant that grows in central Peru above 3000 meters of altitude. It has been cultivated for at least 2000 years in the Peruvian Andes.

Benefits of maca powder: Peruvian maca is a tonic-adaptogen that helps to counteract physical and mental fatigue by carrying out a tonic and metabolic support action. Maca is a food of great value for everyone, men and women.

Natural maca has several beneficial actions:

• For the prosperity of both sexes.

• Reduces premenstrual symptoms and menstrual pain.

• Reduces the symptoms of menopause.

• Prevents osteoporosis and anemia.

• Enhance libido.

• Gives vitality and improves stamina in physical work and sports.

• It increases the immune defenses.

METHOD OF USE:

To consume maca, simply pour a teaspoon of maca powder in ½ glass of water, mix well and it's ready to drink. For a correct integration in the diet we advise you to consume 1 to 2 teaspoons a day, preferably in the morning and early afternoon.

Other names: Maka, Peruvian Ginseng, Mace, Maca-Maca, Maino, Ayak Chichira, Ayak Willku, Pepperweed.

Botanical Name: Lepidium Meyenii

Family: Brassicaceae

Part used: maca root

Contents: maca powder 100 - 200 - 500 - 1000 - 3000 grams

Maca contraindications: Not suitable for people suffering from high blood pressure.

On sale at Erbologica International herbalist shop online

Total Reviews (0)
click here write review to add review for this product.