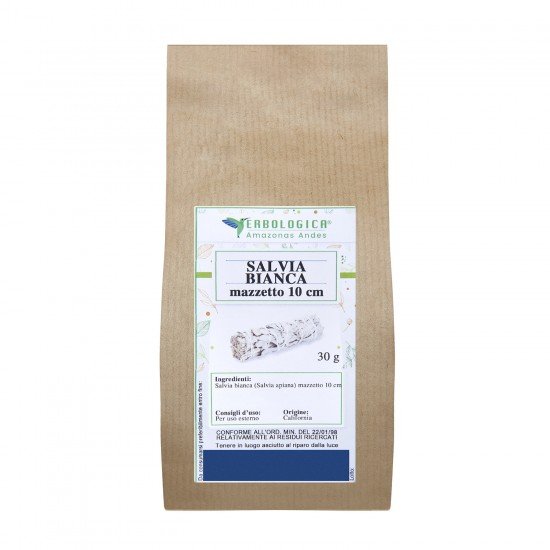 White sage package
White sage
White sage is a natural herbal incense used in aromatherapy and energy rituals.

Length: 10 to 12 cm

White sage stick (salvia apiana) about 10cm to 12cm long.

Sacred herb of the indigenous peoples of North America.

Herbal incense, coming directly from the plant, is used to burn and eliminate negative energies.

It helps purify the environment, attracting positive energies, giving a pleasant and intense aroma.

White sage comes in a bundle of about 3cm in diameter.

As in ancient times, it comes in dry form to be smoked.

The fragrance that its smoke gives off is commonly used in aromatherapy.

In order to perform the ritual at home, you need to light the bundle of white sage at one end, until you see a flame, turn off the flame and keep the embers.

It is at this moment that smoke is released, which must be diffused in all rooms of the house to clean the environment in all areas.

American Indians liked to combine the four elements for their purification rituals: water, wind, earth and fire.

Pack of 30 grams of about 10/12 cm
Amazonas Andes Erbologica Brand
Total Reviews (0)
click here write review to add review for this product.