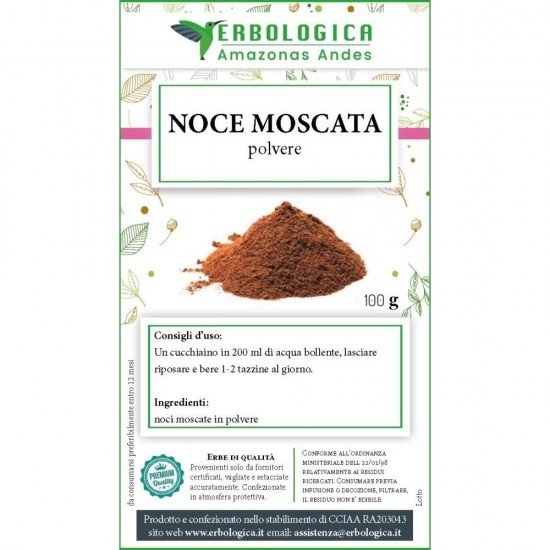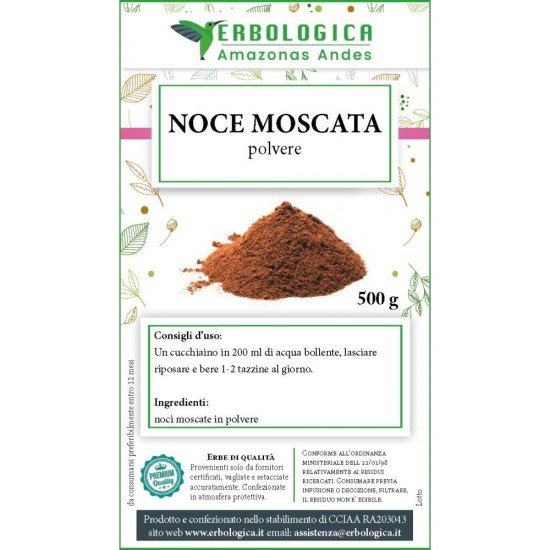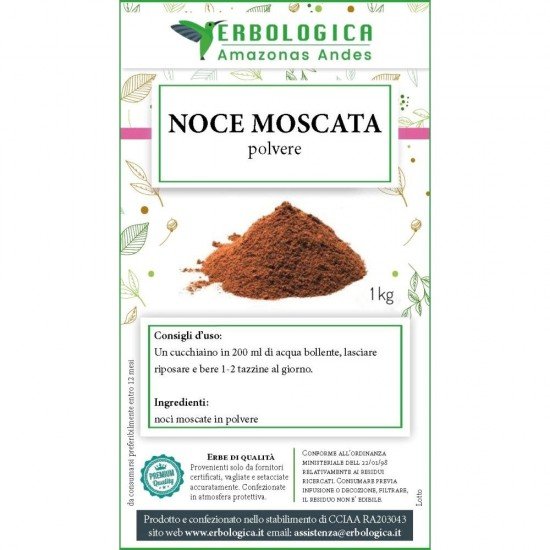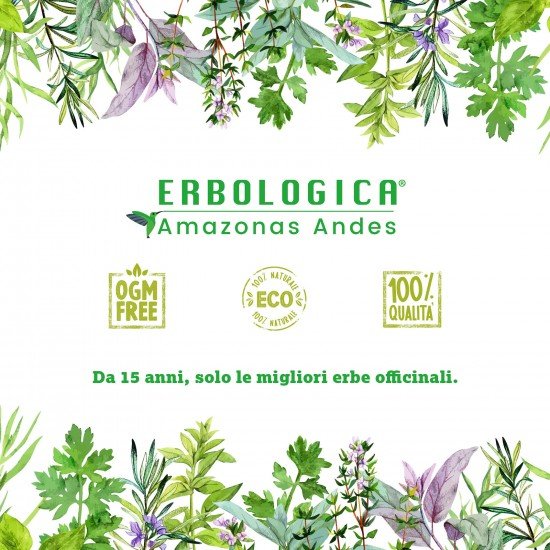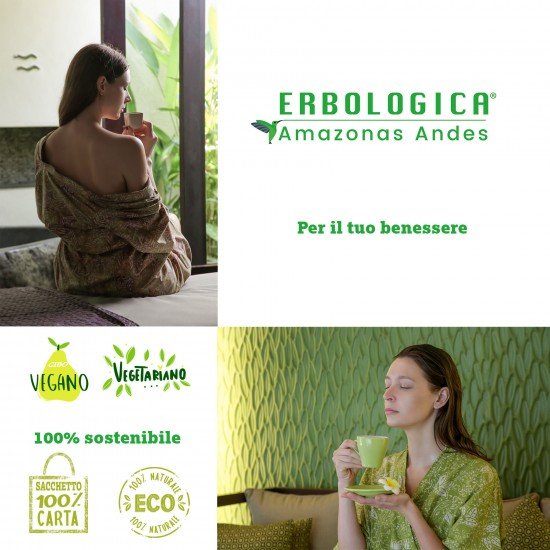 Nutmeg powder
Nutmeg powder
What are spices? We are talking about seeds, herbs and plants that in nature manage to be natural antibacterials, widely used for conservation and also to flavor foods and foods.

Nutmeg powder is one of those spices that is really used in the kitchen for sauces, to flavor first and second courses, but also to prepare desserts or herbal teas. We are talking about desserts that are very intense as flavors.

Obviously, nutmeg powder must be used so that there is a good presence of its quantity to intensify the flavor.

In any case, the nutmeg powder is grated and made into powder from the original seed of the Myristica fragrans tree. It is a tree that needs a very tropical climate to be able to guarantee the fruiting and therefore the seed. Inside we find a soft pulp that must then be dried to become the spice we all know.

Benefits nutmeg powder

In addition to its flavor that goes well in all recipes, both sauces, meat, but also desserts, there are beneficial nutmeg powder.

Like all spices it has characteristics that are not found in other similar products. Specifically, the beneficial nutmeg powder is aimed at having excellent digestion. In fact, nutmeg is also used to create digestive liqueurs.

It can be taken together with some biscuits to eat at the end of a meal, but it is still ideal for relaxing the stomach walls that are irritated. Also recommended for those who suffer from an irritated colon.

One of the best nutmeg powder benefits, which is also useful for children, is to reduce nausea and vomiting to the point of total elimination. Precisely during flu states and even during intense stomach influences, using cooked foods with sauces or nutmeg allows you to have a completely natural reaction of the organism. Among the beneficial nutmeg powder we also find a natural remedy against diarrhea.

Beware that among the benefits of nutmeg powder there are not only those aimed at digestion and the walls of the stomach. We also find help with regard to neuralgic and rheumatic pains.

How to use nutmeg powder

One wonders how to use nutmeg powder to get the maximum intake of its nutrients and benefits. So we can underline that it is a widely used spice for the creation of sweets. One of the ways of how to use nutmeg powder is to mix it with creams or puddings, that is to say with those desserts that do not have a great demand for "cooking". We talk about sweets that are certainly loved by everyone and that are very digestible.

As for the "natural" use, that is, also combined with other vegetables. A pinch of cinnamon in the mashed potatoes helps to have an intense and very pleasant flavor. Alternatively, it is used on boiled vegetables to then have an aromatic spicy scent.

How to use nutmeg powder

Where to find and buy nutmeg powder direct sale to the public? Supermarkets and groceries are always full of this product, but the same is always true, that is, if we are talking about a good quality of nutmeg.

Users who have turned to a purchase of nutmeg powder for sale in herbalist shops or on platforms, i.e. websites, specialized in this type of sale, were surprised by the intense flavor and also by the affordable prices.

Pack of 100 - 500 - 1000 grams of first choice nutmeg powder

Total Reviews (0)
click here write review to add review for this product.
Stock:

In Stock

Brand: erbologica amazonas andes
Model:

nocmoscpolv-500

SKU:

nocmoscpolv-500

EAN:

7438644174093

MPN:

7438644174093