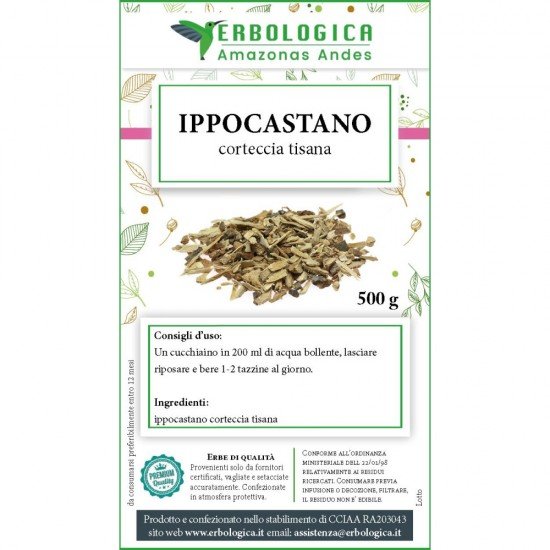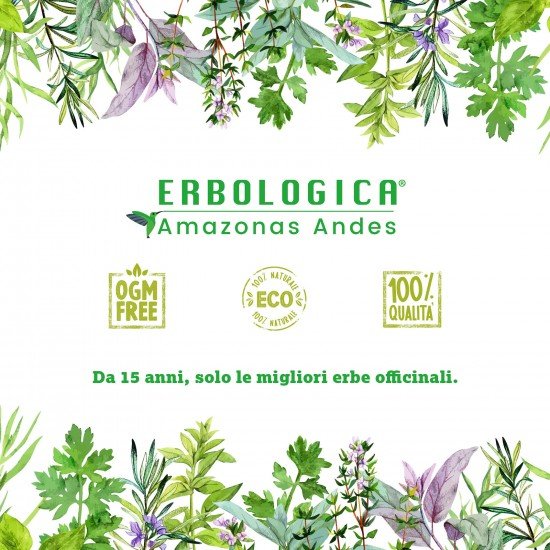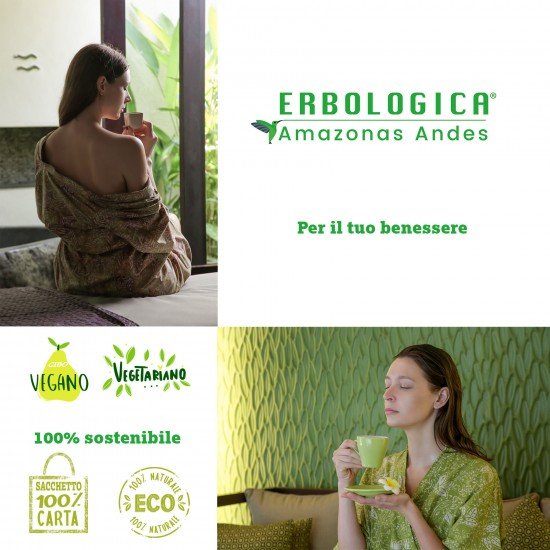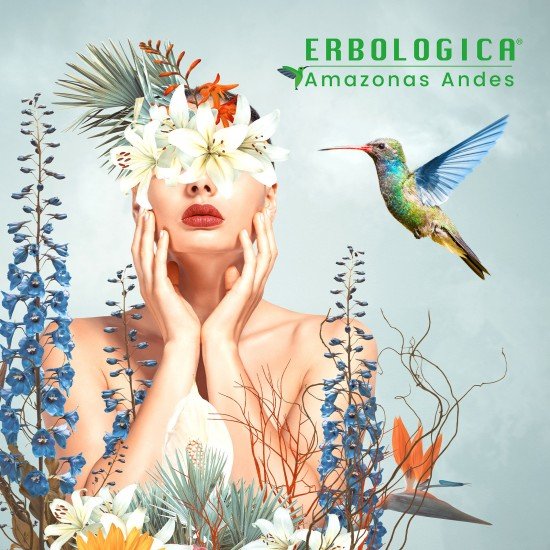 Horse chestnut bark herbal tea 500 grams
Horse chestnut bark herbal tea
Over the centuries, traditional medicine has always and only used what nature offers, trying to use every single part of the trees, shrubs and flowers.
Among the trees that are declared as the best, we find the horse chestnut, famous for its fruit.

Horse chestnut bark herbal tea has always been highly appreciated as a drink used for families, after a good meal or drunk with friends and also by shepherds who, in the past, gave themselves an alternative drink for medical use.

In fact, thanks to its many properties, the horse chestnut bark herbal tea has always played a leading role in remedies to prevent flu. Shepherds and farmers are the subjects who used to prepare horse chestnut bark herbal tea in the open air since it was a drink to warm up from the winter cold, but also to have a medicine that strengthened their body.

The flavor of horse chestnut bark herbal tea is very "woody", in some ways it resembles licorice and sandalwood. To sweeten it, if you don't like strong flavors, use acacia honey. Do not use wildflower honey because it tends to create an excessive contrast of sweet and sour taste that could become disgusting at the third sip.

Benefits horse chestnut bark

There is a lot of talk about horse chestnut bark benefits, but what are they actually?

It is a herb that particularly heals the blood circulation, wounds, increases scarring and is one of the best vasoconstrictors found in nature. For those who are often used to walking, who have heart problems or even varicose veins, the horse chestnut bark benefits are to be appreciated.

One herbal tea a day leads to the security of great oxygenation in the veins and blood and this helps to ensure an excellent cholesterol balance. Even individuals suffering from anemia benefit from the benefits of horse chestnut bark.

Inside the cortex we find flavonoids and also triterpene which increase the production of hemoglobin.

Thanks to the reaction inside the veins there is an excellent cleaning of the aforementioned. People who are prone to thrombosis or obstruction of blood vessels have excellent results simply by drinking some herbal tea from horse chestnut bark several times a week.

How to prepare horse chestnut bark herbal tea

As for the dilemma of how to prepare the horse chestnut bark herbal tea, you have to think about the fact that you have a "woody" product.

Being very hard and dry, the color of the water during the "boiling" phase must be observed. Unfortunately, noting the meager information on the internet, we see that many people tend to use the method of boiling for a few minutes, but this does not allow the proper release of the nutrients and essential oils inside.

When we talk about how to prepare horse chestnut bark herbal tea, we must think that the wood can be dried differently and this leads to a different cooking time.

Horse chestnut bark tea is good only when you notice that the water has taken on a good amber color and when the wood is now soft.

Horse chestnut bark herbal tea for sale

The retail horse chestnut bark herbal tea is rather difficult.

In fact, it is always good to contact only physical herbalists who are very well supplied and who offer horse chestnut bark herbal tea for fresh sale, that is, with a minimum of three months drying.

Always remaining on the subject of what are the "places" where to find horse chestnut bark herbal tea for sale on the internet, it also offers lower prices and is a good control of the quality of the product. Better to prefer e-commerce that are specialized in the herbal sector and therefore also check the expiration dates, but also the origin of the bark.

Content of 500 grams of herbal tea cut horse chestnut bark