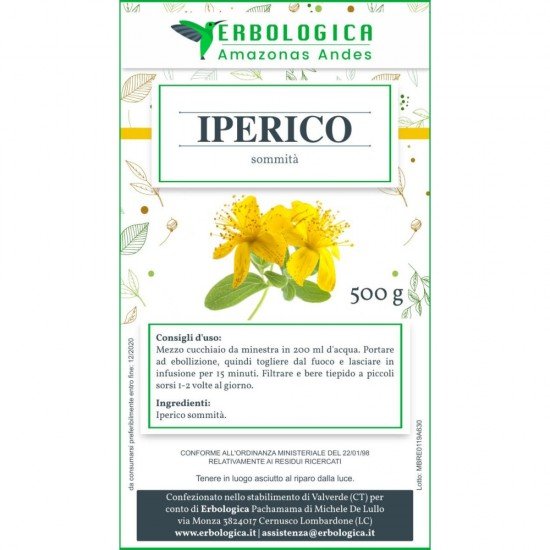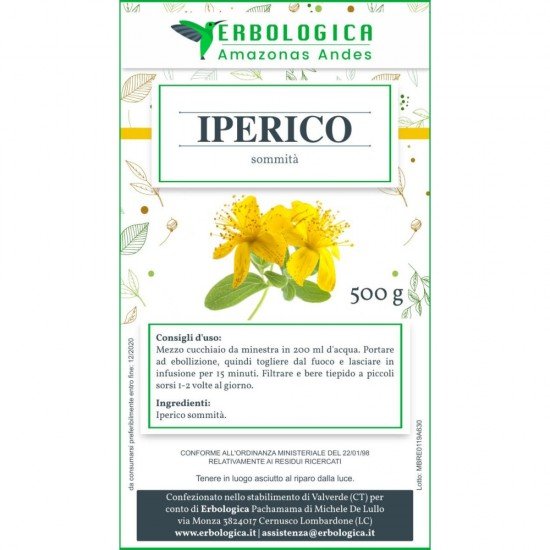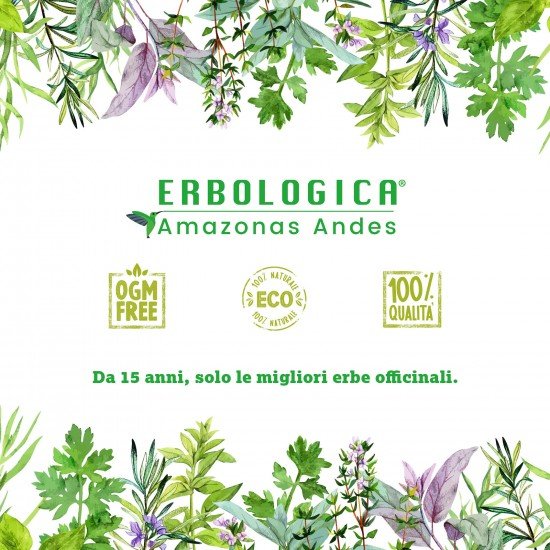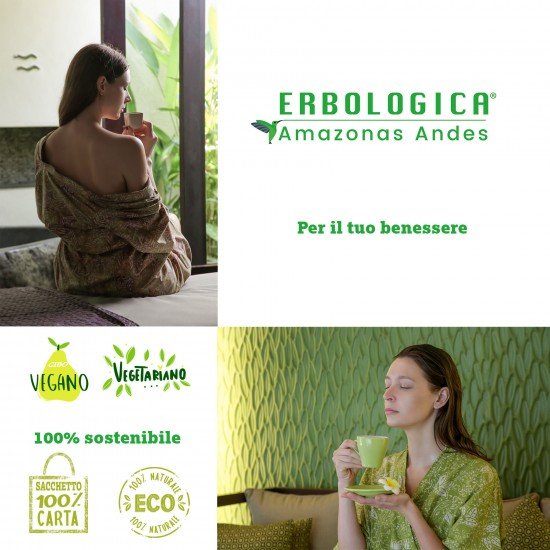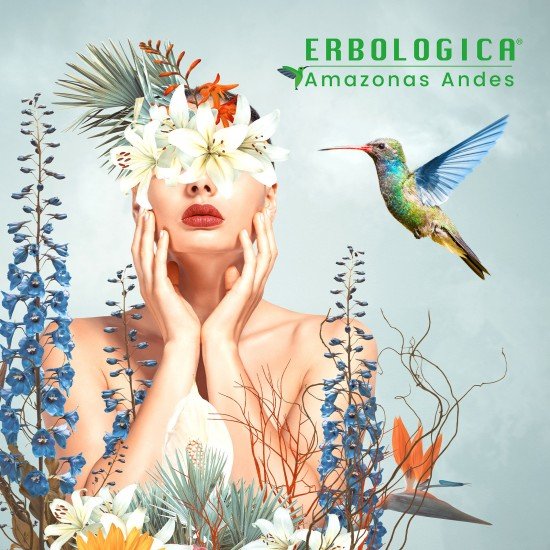 Hypericum herbal tea 500 grams
St. John's wort herbal tea
One of the oldest herbs in the world, also known as witches' herb, is St. John's wort which seduces with its many properties and the many benefits it has.

Specifically, we identify what this plant is. It is a small shrub from which very yellow flowers are born, with delicate petals, but also with a very particular pistil. It is used as a slurry for wound healing, but is usually used as a drink.

Hypericum herbal tea offers a series of aids aimed also at antidepressant actions and to "quell" menstrual pains that are typical in women. When we talk about St. John's wort herbal tea, it has a delicate flavor, similar to chamomile, but still able to be more pronounced. In fact it is difficult to describe its taste, but we can still conclude that it is a drink that is really good and that even children like.

Hypericum properties and benefits

Using St. John's wort, useful properties and benefits for the treatment of some psychological diseases, such as depression, but also for schizophrenia. Beware that we are not saying that you can take this disease instead of prescribed drugs, this is not! It helps to reinvigorate and give birth to new brain cells and to stimulate reactions that are really useful to our body.

In addition to this, the properties and benefits of St. John's wort are aimed at treating any problems with reflux, gastritis, ulcers and even inflammation of the stomach muscles. In addition to this, it is able to guarantee an excellent healing aid and also to regenerate burned skin.

Based on all the principles it possesses, it is considered to be a magical plant, but which still manages to best guarantee a series of treatments that are to be referred to various problems. This is why we can say that we try it because it does not offer any side effects.

St. John's Wort herbal tea for sale

Based on its "goodness", here is a good drink that is not widely used, even if in recent years a certain greater interest has been noticed. Let's say that St. John's wort herbal tea on sale in some supermarkets and food stores is used only as an additional "blend" to other classic herbs for infusions.

To be sure of an excellent quality of this product, it is better to know that you need to opt for the St. John's wort herbal tea for sale on the internet or in herbal medicine. Being a good multifunctional herb, it is possible to guarantee continuous help to the body, but only if it is really fresh or in any case has not exceeded 12 months of storage.

Hypericum herbal tea for sale on the internet, on specialized herbal websites, allows you to have the security of an excellent and also very good product, but most importantly, it is being able to take all the active ingredients it possesses.

St. John's wort herbal tea

Have we decided to opt for the choice of St. John's wort herbal tea? It is certainly an excellent choice because they offer the possibility of having a good quality.

Usually, those who are herbalists with physical premises, must absolutely know that hypericum herbal tea is a kind of dried herb, that is, flowers that have been "dehydrated" by water, but which lead to help in releasing active ingredients as soon as they come into contact with boiling water.

In fact, the herbal product is excellent, but it can have high prices compared to the products we find on the internet. In any case, the final choice remains with the customer, but we also want to emphasize that the herbal product can also be sold in bulk, ie by weight. The herbal mixture is then prepared directly by the customer because it is he who decides exactly what quantity of product to infuse or to use to make a decoction.

Content of 500 grams