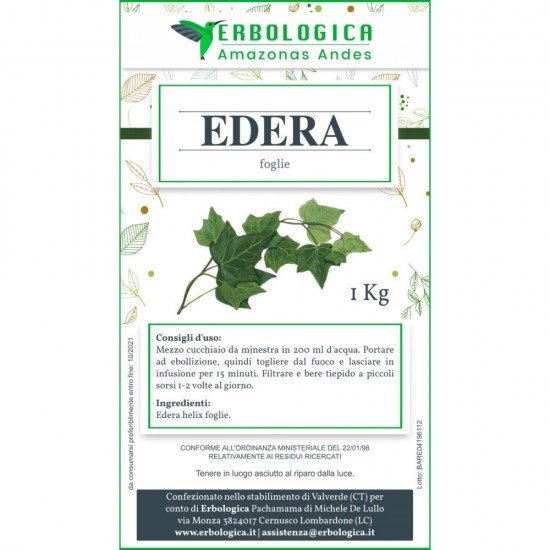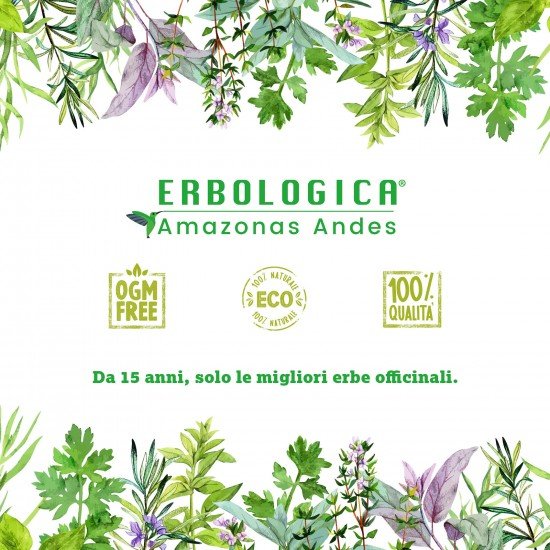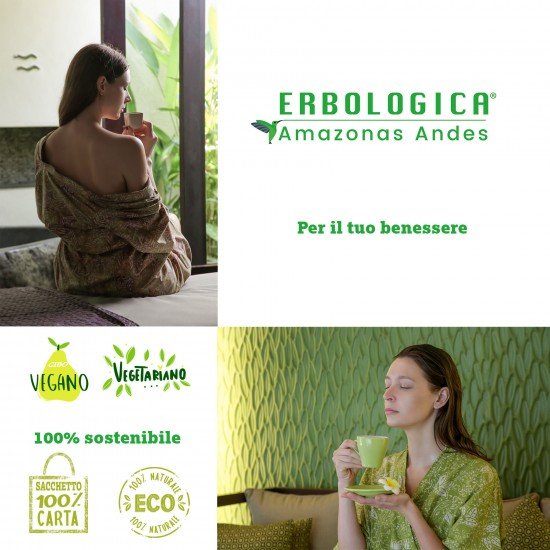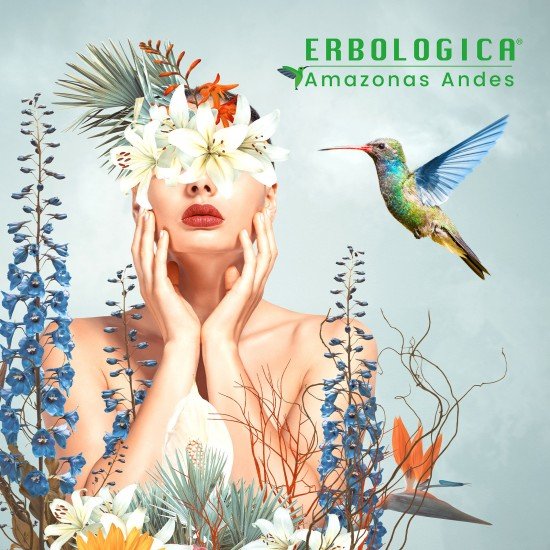 Ivy leaves cut herbal tea 1 kg
Ivy leaves herbal tea cut
We are used to seeing it in the form of a hedge, but leaf ivy also offers a herb with many properties and multiple benefits. The Ivy leaves cut herbal tea is absolutely easy to prepare, but also very tasty.

Beware that the flavor varies according to the freshness of the product. Tearing some leaves directly, right from the hedge outside the house, putting it to cook and drinking its juice, is not a good idea because a particularly bitter herbal tea cut Ivy is proposed.

It always takes a drying time to eliminate the toxins that are present in the sap and it must also be grown on soils that are poorly acidic since the flavor can be changed.

Your best bet is to purchase an Ivy leaves herbal tea cut from herbal stores that check both the provenance, the harvest, the soil and even the drying times.

The Ivy leaves cut herbal tea with drying at three months leads to a slightly bitter drink, but which reminds us of the taste of myrtle, therefore it has a taste similar to an aperitif, ideal at the end of a meal. While the one dried up to six months has totally eliminated the sour taste, therefore it has a herbaceous taste, but which contains all its properties intact.

Benefits Ivy leaves herbal tea cut

All the herbs offer a sort of help for the body, in the herbal tea cut Ivy Leaf Benefits we find a strong healing action, but which manages to combine with a stimulation of hyaluronic acid and collagen that helps cell regeneration.

To have a particularly youthful appearance, use and exploit the Benefits Ivy leaves cut herbal tea, drinking a cup a day, offers an antioxidant help.

Furthermore, in the list that characterizes the Benefits Ivy leaves herbal tea cut, we also find the possibility of having a help to make capillaries and veins elastic, these are much more elastic and help improve blood circulation, also limiting the breakage of the capillaries. .

And if you suffer from couperose or even varicose veins, this herbal tea made from ivy leaves offers a completely natural long-lasting help.

How to prepare ivy leaves cut herbal tea

We have already mentioned that as regards the How to prepare the Ivy leaves cut herbal tea, it is better to always look for products that are controlled, perhaps even organic, because you suffer from a problem given by the sap that makes it very bitter.

Now, How to prepare the Ivy leaves cut herbal tea? The leaves are presented in chopped form, so you can pour them into a filter to boil, for at least 10 minutes, together with water. The saucepan must be placed on a very low flame to give the water time to dissolve and directly hydrate these leaves. Once they hydrate they release, very slowly, all the properties that are inside them.

You shouldn't love having a high flame, otherwise you risk "cooking" the leaf and damaging all the active ingredients that are there. The flame must be absolutely low and with a uniform temperature that rises slowly.

Ivy leaves cut herbal tea for sale

Ivy leaves cut herbal tea sold in e-commerce is certainly the one that is suitable for an optimal purchase. The prices are very cheap, the quality is very high and you also have the possibility to choose which varieties and drying times are.

It is not excluded that the Ivy leaves cut herbal tea for sale can also be found in herbal medicine, but it is a product that can easily deteriorate, so in herbalists who do not have a disposal of the goods you could buy a moldy or very dried herb.

Tree ivy leaves herbal tea cut 1 kg

Preparation of the herbal tea: a teaspoon of coffee in 200 ml of boiling water, let it rest for 5 minutes, drink 2 cups a day.

External use; the concentrated decoction, blackens the hair the leaves macerated in vinegar and applied over the corns, heal them.

Also effective in burns.

Attention for outdoor use it is recommended not to exceed 6 grams per 100 of water.

Contents: ivy leaves herbal tea cut 1000 grams

Sold by Erbologica Amazonas Andes international herbalist online