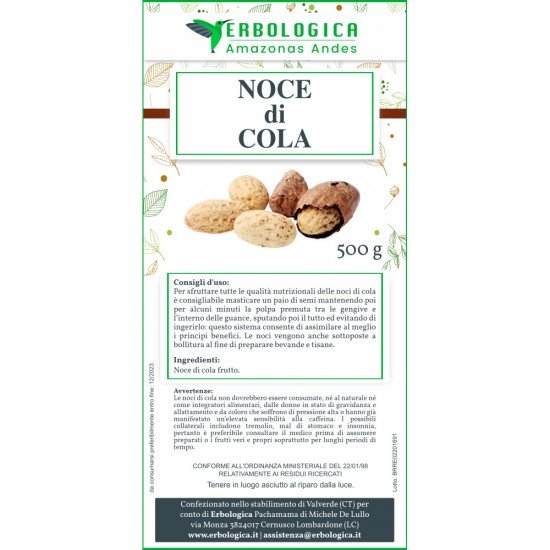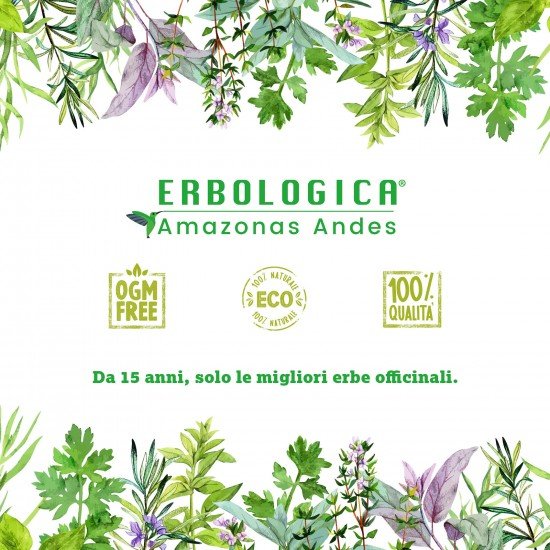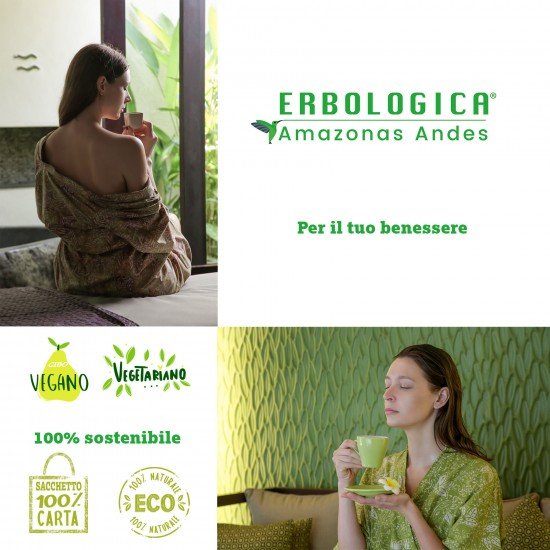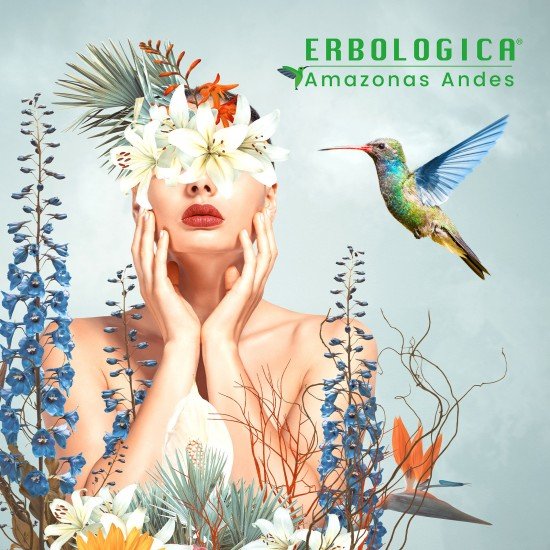 Kola walnut cut herbal tea
Kola walnut herbal tea
A seed that for us is very different from those we are used to, is the kola nut. Its name indicates its quality of "seed" that is released by the plant. A fruit that belongs to the African rainforest, very rich in caffeine and theobromine. An excellent hunger inhibitor, recommended just as much as those on a diet.

The Kola walnut herbal tea is the simplest method to be able to ensure a good absorbency of the nutrients that are present in it. Certainly, the Kola nut herbal tea has a particular flavor that still allows it to be very appreciated.

Since it has an intense, bitter taste, it is better not to sweeten it with sugar or honey. Kola walnut herbal tea may have a taste that is then easily changed. Kola trees are evergreens that can reach up to 25 meters in height and bear fruit once a year, but which release large quantities of seeds.

Kola nut herbal tea is considered to be a medical drink that actually has great healing qualities.

Kola walnut benefits

In using this seed, it is noted that kola nut has targeted benefits for:

- Weight loss diets

- Muscles

- Nervous syste

- Digestive system
- Epidermis

Inside we find many active ingredients, enzymes and even nutrients, such as xanthines, methylxanthines, caffeine, theobromine and theomylline. There are also other elements that we then find within tea and coffee.

All of these principles bring kola nut benefits that are aimed at digestion and stomach. As we mentioned it is a great hunger inhibitor. However, it stimulates digestion and soothes migraines or even headaches.

Despite the real and tangible benefits of kola nut, it should be considered that it also has contraindications when its dosage is abused. Among other things, it is not recommended for pregnant women, precisely because it could lead to problems in the development of the fetus.

Furthermore, it is advisable not to mix it with the intake of other drugs because there is a risk of limiting their action or effectiveness.

Kola nut how to use them

How should these seeds be used? This is a normal question, precisely because it is not a fruit that is widely used in Italy because it is of foreign origin. How to use kola nut so that the seeds totally release their active ingredients? The best method is to boil them in water, thus having a good herbal tea available.

Another method for kola nut, how to use them in order to have a safe effect, is to chew the seeds. Obviously you don't have to chew them in handfuls, just a few seeds. Only you have to get used to it because the seed is very bitter and therefore you have to get used to it.

Among other things, the seed is also an element that allows you to have an energy drink because it eliminates the feeling of fatigue.

Kola walnut online sale

The fruit of the Kola nut must be of good quality, but it is necessary to turn to shops and herbalists who are still very well supplied. For this reason, the walnut kola for sale online remains the preferred choice, considering that it is possible to find them always and in any case.

The kola walnut for sale online also allows you to check the origin, perhaps even being able to choose the different qualities and varieties. Indeed, it is the quality that is very important to consider.

Websites that specialize in the herbal sector can have a large variety of Kola nut such as a very dried product, particularly fresh or even a first harvest. Based on what you want to prefer, even in terms of flavors, here you have the possibility of having a different and convenient price.

Health Benefits of Kola Nuts

The Kola nut originates from the word Cola, some Nigerian tribes believe it was the first tree grown on earth.
Used as a flavoring, and in natural medicine, also used as a coffee-like drink.
It is used as a purifier of contaminated drinking water.
Walnut Kola is a stimulant containing 1.5% of caffeine, Kolanine and theobromine, it increases brain circulation, tonic and restorative.
Some published research reports it as an excellent fighter against infections, such as meningitis and tuberculosis, pneumonia and colds.
Kola nuts can also offer a natural weight loss benefit. In a study published in the Nigerian Journal of Physiological Sciences, it was found that a constant intake of Cola nut from rats can actually reduce food intake, and therefore body weight, without affecting water intake.
Kola nut extracts also contain non-steroidal plant compounds that have the ability to induce the death of prostate cancer cells and can modulate the growth and function of the prostate.
Method of preparation: Pour about 200 ml of water and a spoonful into a container