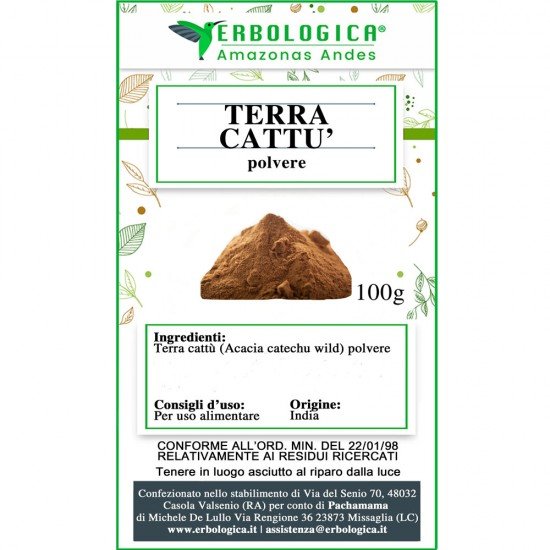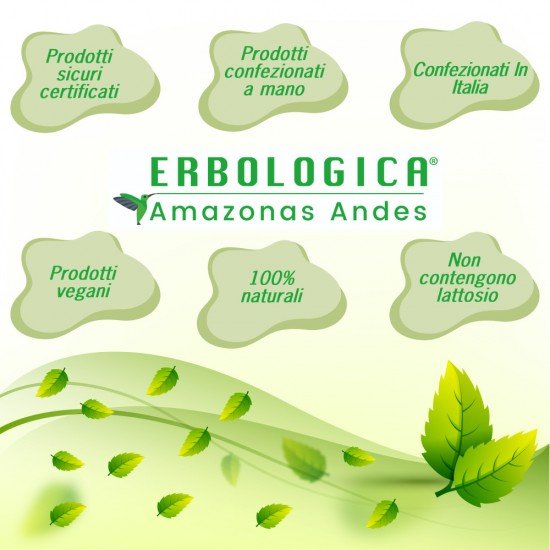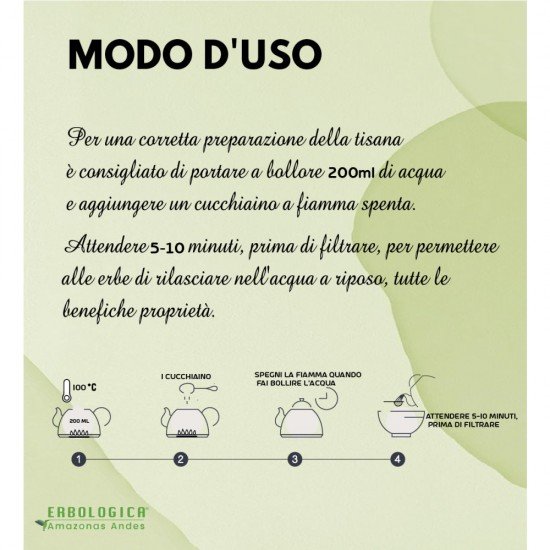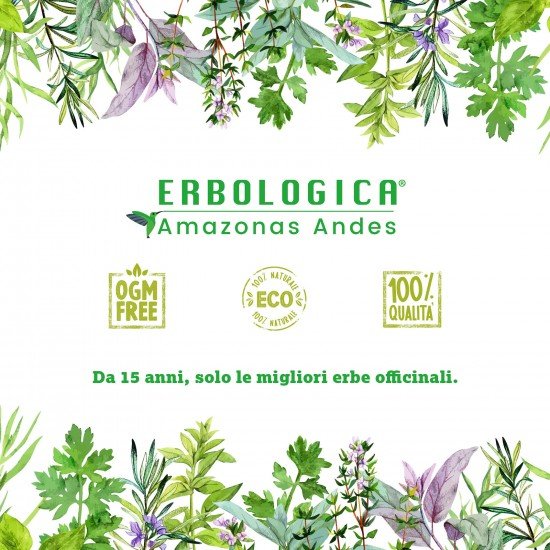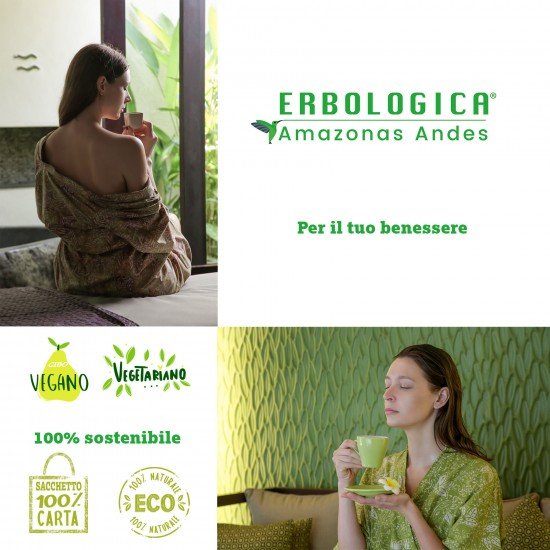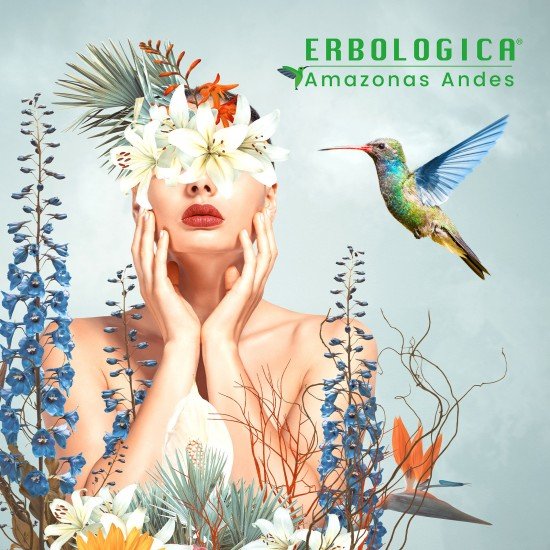 Terra cattù in dust
Terra cattù in dust
Other names

Catecù, acacia catechu

Property

Antiseptic, astringent in gastrointestinal forms with diarrhea, in gingivitis and stomatitis, balsamic in bronchial catarrhs, haemostatic.

Preparation

A teaspoon in 200 ml of boiling water, leave to infuse for 5 minutes, drink 2 cups a day.

Pack of 100-500-1000 grams

Amazonas Andes Herbological Brand

Origin India

Our herbs are packaged in a protective atmosphere or vacuum-packed to preserve the active ingredients naturally contained in the plant from oxidation.

Packaging can also be in recyclable food paper

The product is COMPLETELY NATURAL and GMO FREE. The residue is not edible.

Erbologica offers traditionally grown herbs and guaranteed and certified wild herbs

Only safe and effective products.

Before being placed on the market, the products must pass a careful microbiological, pesticide, heavy metal, radioactivity and aflatoxin analysis. Once all these tests have been carried out, the products pass our quality control and are marketed.

N.B. The product can also be consumed cold and maintains its properties unchanged.

Please note

Plants, their extracts and more generally herbal products and food supplements are not medicines or curative products and therefore they are not recognized by law therapeutic properties or ability to cure human diseases. For this reason, all the news and information reported here, in particular those regarding dosages, dosages, descriptions and related properties attributed to the products, are not medical advice but are only for cultural, botanical, historical or health-related dissemination and information purposes. they refer to the bibliography reported here. This information does not necessarily derive from clinically proven scientific data, but can also come only from traditional herbal use or from empirical research that is not scientifically confirmed, without adequate verification of the correspondence between the studies on individual plants or ingredients and the real activities of the same on man. For these reasons, the information given here cannot in any case replace the opinion of a doctor or other health professionals legally authorized to the profession, and should not be used to make decisions regarding one's health, any medical therapies or the use of medicines. The supplements in no case replace a balanced diet and a healthy and controlled lifestyle. In case of sensitivity or allergies to specific ingredients, it is essential to request confirmation of the ingredients or INCI reported on the site in advance by e-mail to make sure that there have been no subsequent changes, not yet updated. In the event of ailments, pathologies or allergies, always consult your doctor first.

Purchase this product first or wait for order to complete in order to give review
Total Reviews (0)
click here write review to add review for this product.