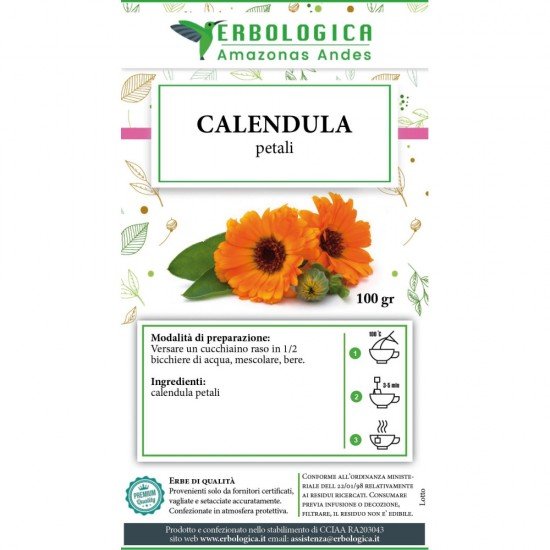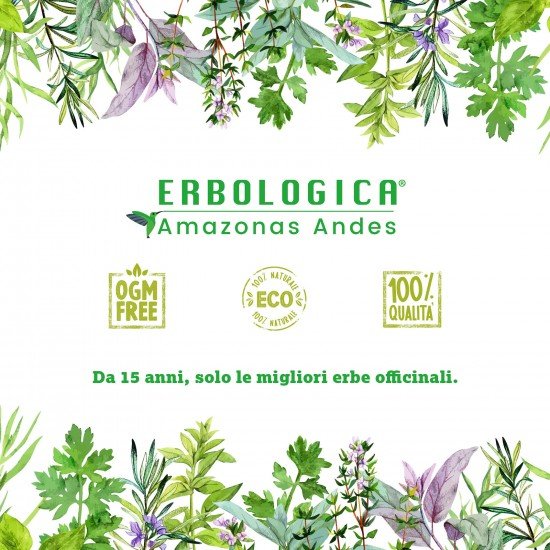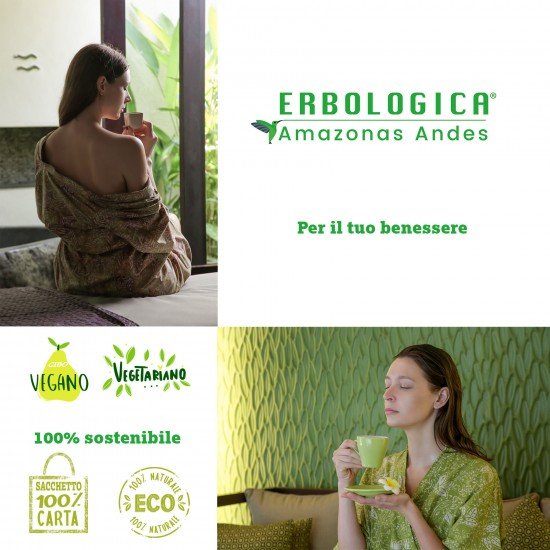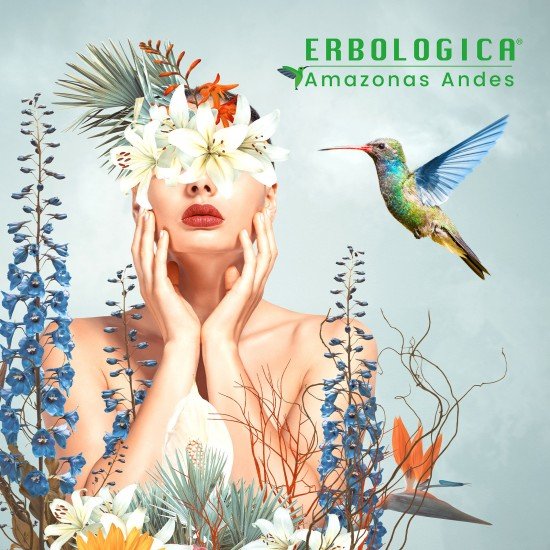 Marigold petals cut herbal tea 100 grams
Marigold petals cut herbal tea 100 grams
Calendula officinalis L.

Other names: Fiorrancio, Callandra, Calendula officinalis

Properties: it is used in case of flu in children, against atonic stomach diseases,
stimulants, against nervous hysteria.
Preparation of herbal tea decoction: 3 grams in 250 of boiling water, drink 2 cups a day.
External use: prepare an infusion with 5 grams in 100 of distilled water is used for eye baths
inflamed and is also moisturizing.
The decoction works well against sunburn, chilblains, boils, antiseptic and healing.
Contents: marigold petals for herbal tea