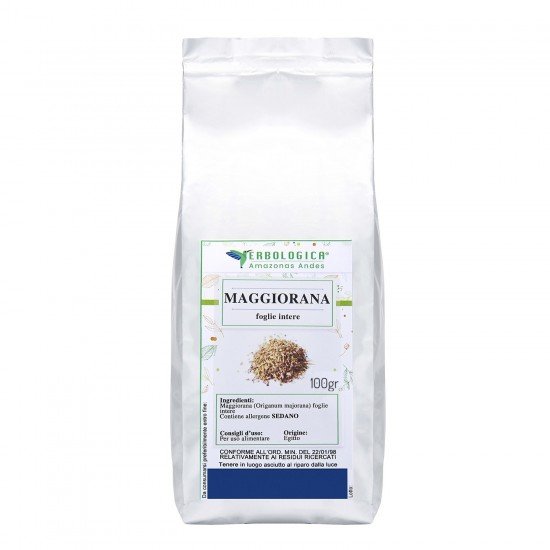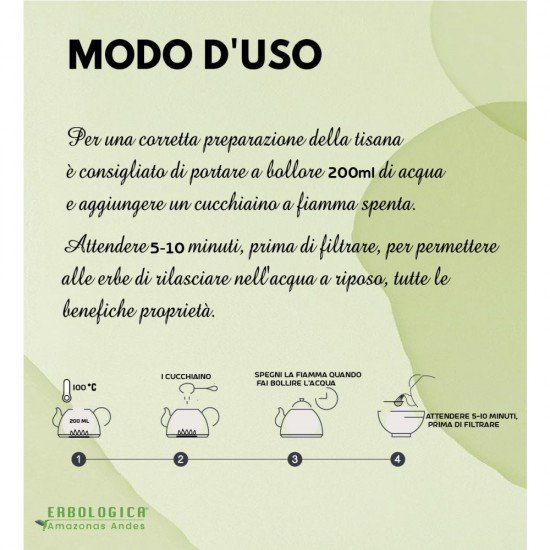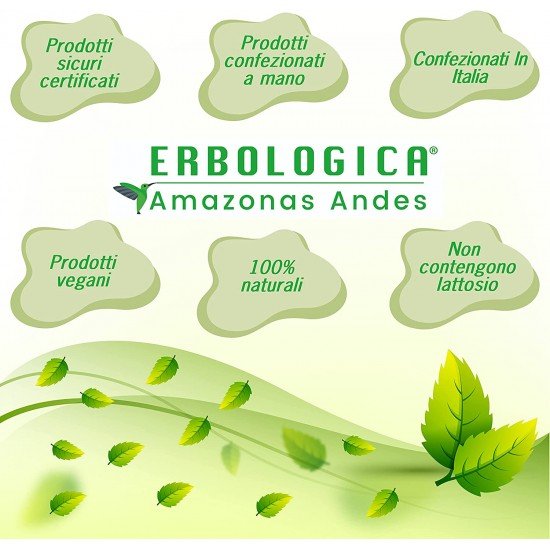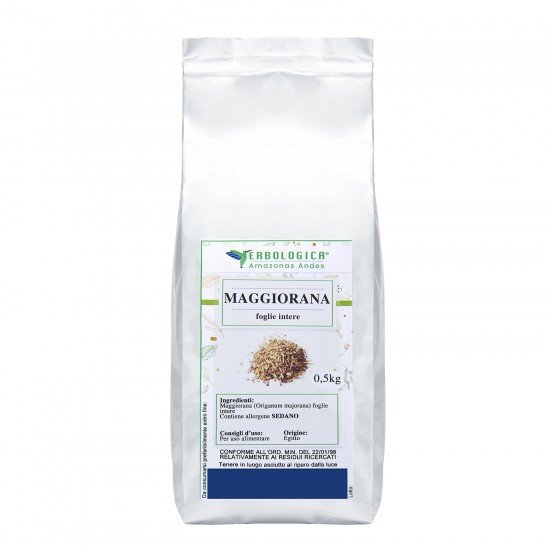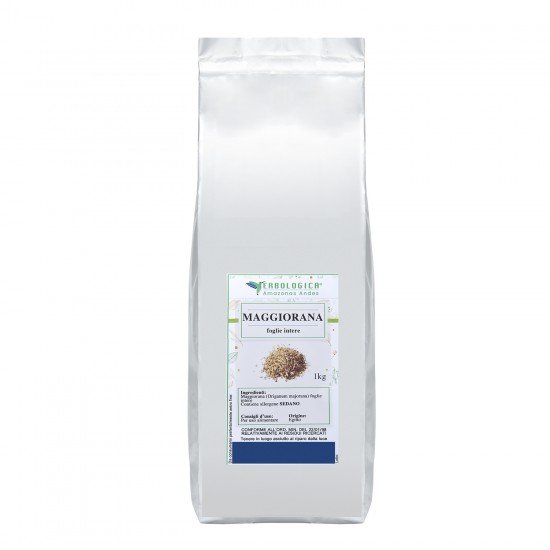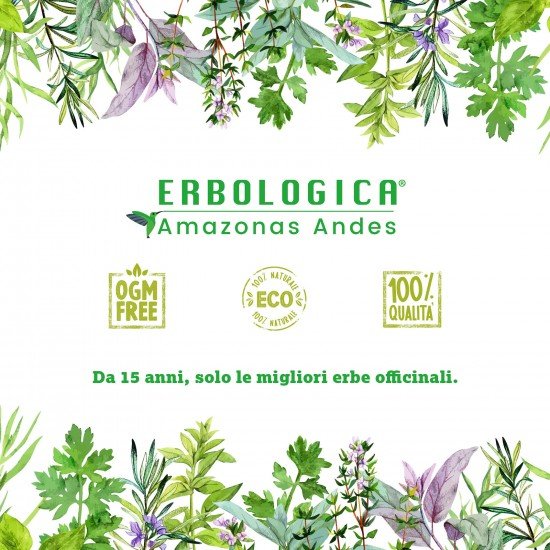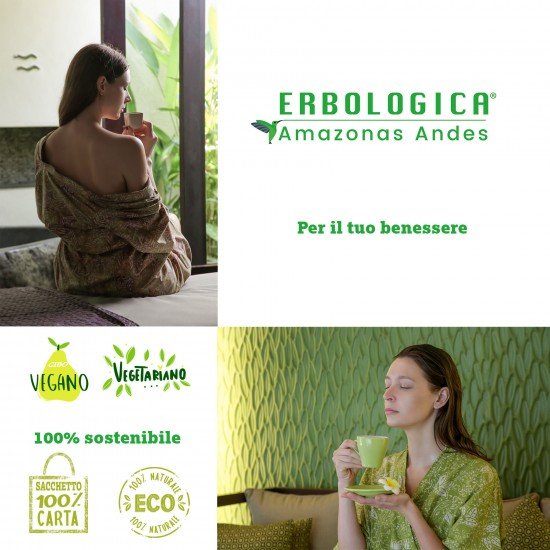 Marjoram whole leaves herbal tea
BENEFITS:
Plant marjoram: marjoram is a herb that comes from Africa. Today it is easily cultivated everywhere and has become a typical plant in the Mediterranean scrub. It is an aromatic plant with a flavor similar to that of oregano, thyme and cumin. Marjoram is part of the family of aromatic herbs used in the culinary tradition to enrich dishes with flavors.

Marjoram uses: Italian cuisine is very rich in aromatic herbs used as spices in cooking, used both with a decorative function and to enhance flavors. Today, the use of marjoram has spread so much that many use its leaves to prepare herbal tea.

The flavor of the marjoram herbal tea is delicate with herbaceous notes, typical of this natural product. Simple and easy to use, marjoram has many properties ranging from having a balsamic action to being a remedy for the flu. Marjoram can be used both fresh and dried. Dried marjoram can be used for many recipes, herbal teas or as a decoration of dishes.

Among the uses of marjoram in cooking, it is usually used to flavor meat, in the preparation of sauces that can be spread on bread. For example, you can use it with other aromatic herbs to add to fresh cheese. Its fresh leaves become a condiment that enhances the flavors, excellent to offer as a snack even for children.

Marjoram benefits: being an aromatic herb often used as a spice in cooking, marjoram is rich in properties and benefits for the human body. This aromatic plant is:

- Antibacterial

- Soothing

- Relaxing

- Sedative

- Emmenagoghe

Marjoram properties: marjoram benefits from emmenagogue problems, helping to have a good menstrual flow which, with advancing age or after pregnancy, can present itself in more painful and dense forms. A thick-blooded period causes more infections, sharp pains in the lower stomach, as well as ailments such as severe headaches and nausea. Taking a good herbal tea based on marjoram before and during the days of menstruation can relieve symptoms and give a sense of well-being even in times of tension. Marjoram also offers excellent help for problems related to anxiety. Its calming action is immediate and completely natural.

METHOD OF USE:

To prepare the marjoram-based herbal tea, bring 200 ml of water to a boil and then add a teaspoon of the product, let it rest. In this way, the principles and properties of the leaves are preserved. It is recommended to drink 1-2 cups a day.

Pack of 100 - 500 - 1000 grams

Sold by Erbologica Amazonas Andes

Total Reviews (0)
click here write review to add review for this product.